Women are Powerful, Feminism is Not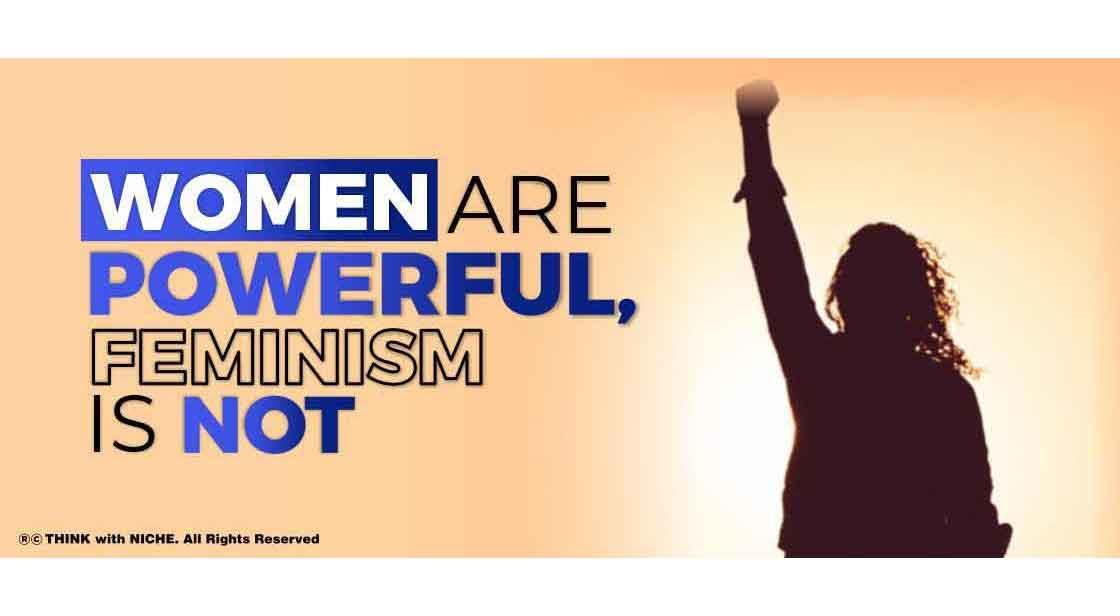 Women were involved in the Renaissance since the beginning: the movements that rose to power originated with a big bunch of female workers rallying to Paris. #ThinkWithNiche
Continue Reading..
Feminism is misunderstood. Feminism is misrepresented. But feminism is commonplace. It is prevalent and is being misguided for the representation of women. The term 'feminism' emerged from the French word feminisme.
Women are told young to self suffice themselves, and as they grow older, they very well know how to fend for themselves. Women are not born to measure their physical strengths. Rather, they are taught to feed the masculinity of the opposite gender. If timid had a definition, it would emerge from women. They are the most extraordinary human beings who have contributed vital parts, be it in universal or local history. As a matter of fact, not every woman on the earth chooses to stand up for women's movements. Clearly, it is not necessary.
Though feminism is a strong word where most women and men take a whole new meaning out of it. The abbreviation is not only limited to women's rights, in fact but men's and women's rights are also equally considered. It is a race to equality, mainly gender one, where both can enjoy the perks of rights given at birth. After all, we all are born equal! It has been many decades that women's sweat and blood owing to political and social movements has remained invisible. However, their contribution is inevitable in the 21st century.
They were involved in the Renaissance since the beginning: the movements that rose to power originated with a big bunch of female workers rallying to Paris demanding not just nutritious meals, but also democratic reform for their loved ones. The Progressive Movement, on the other hand, didn't play a role in the adequate acknowledgment of equal liberation. Women are still trying to reach the place men are today. Not every woman, we repeat! Not every woman is enjoying equal rights today, you may know some, but there are millions out there whose shadow is still covered by a man.
You May Like