Why Should You Invest in Real Estate Learn it all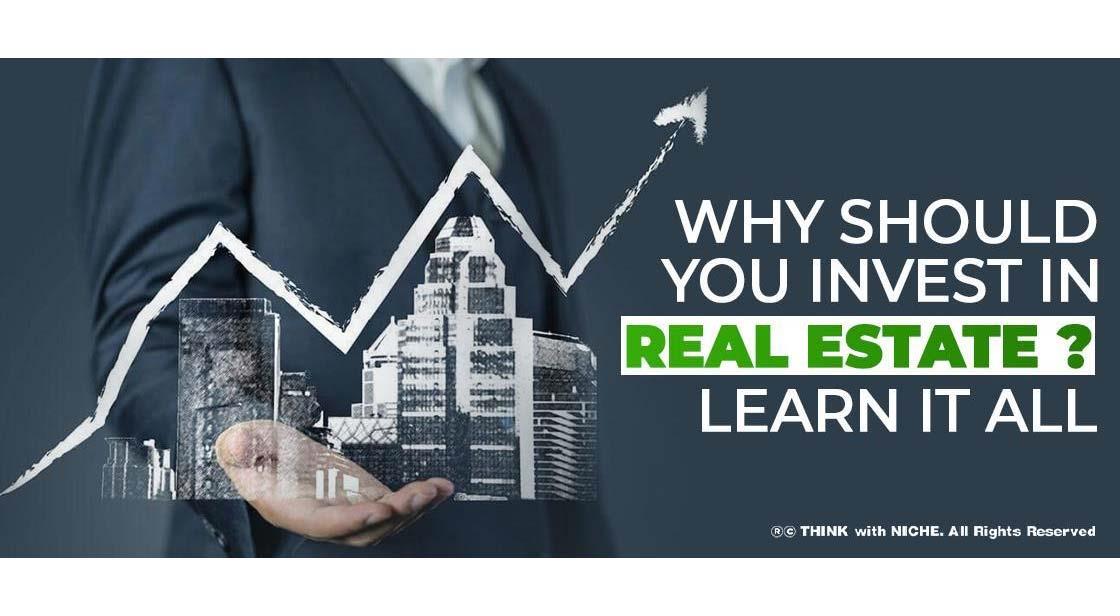 Real estate is hot right now. There has never been a better time to invest in it. Learn why you should invest in real estate. Read to find out. #Thinkwithniche
Continue Reading..
Real estate is often cited as one of the best ways to invest your money. It's a valuable asset that keeps on giving. Investing in real estate has numerous advantages and few disadvantages. However, there is always the possibility of danger. The higher the risk, the larger the investment. This is why many people are hesitant to invest in real estate. However, if one is well-informed and enters after conducting thorough research, the return is unmatched by any other form of investment.
In real estate too there are many options. One can purchase a single-family home and earn passive income through rents and then they can also move in themselves after a certain point. Another way is to purchase a shop or a small strip in a mall and then rent out the space for commercial purposes. This will give you a major return on investment but as is obvious, the risk is way higher than subletting apartments. Now since the market is a confusing place, it may appear unreasonable to invest in such a huge amount. That's why there are some strong reasons to invest in real estate.
1. Cash Flow-
The biggest reason why you should invest in real estate is a steady cash flow. Cash flow refers to the income one makes on their real estate investment after mortgage payments and other operating expenses have been made. Since the rates of properties always rise, the graph of cash flow always shows positive growth. It never goes down.
2. Safety-
For many, investment means taking substantial risks which also prevents a person from further investment. Now real estate too has its own fair share of risk but it is in many ways the safest way to make an investment. The major reason behind this is that the price of real estate never goes down. In the worst case, you will still be able to make all your money back if you decide to sell it at any point in life. That is why many people want to buy their own apartments or shops.
3. Maximize Value-
Real Estate is an investment where you can also maximize its value by adding other elements. Suppose you buy a house then you can increase its value by adding a pool, a garden, a tree-house, a guest room, cabinets, wooden flooring, etc. That's the magic of real estate. It always appreciates in value.
4. Better Returns Than Stock Market-
Another major reason behind investing in real estate is that it offers better returns than the stock market. In the past few years, there has only been a 1% or 2% rise in stock market value but real estate appreciates at the staggering rate of 6-7% and sometimes even goes up to 9%.
5. Long-term Security-
One cannot hold stocks for very long since they are bound to hit low at some point and you will have to sell it before that. But real estate? Since their value never goes down, you can keep it with you as long as you want and earn the returns. This is a long-term investment that gives long-term security.
You May Like