Want to Invest in Crypto Learn about 5 World s Largest Cryptocurrency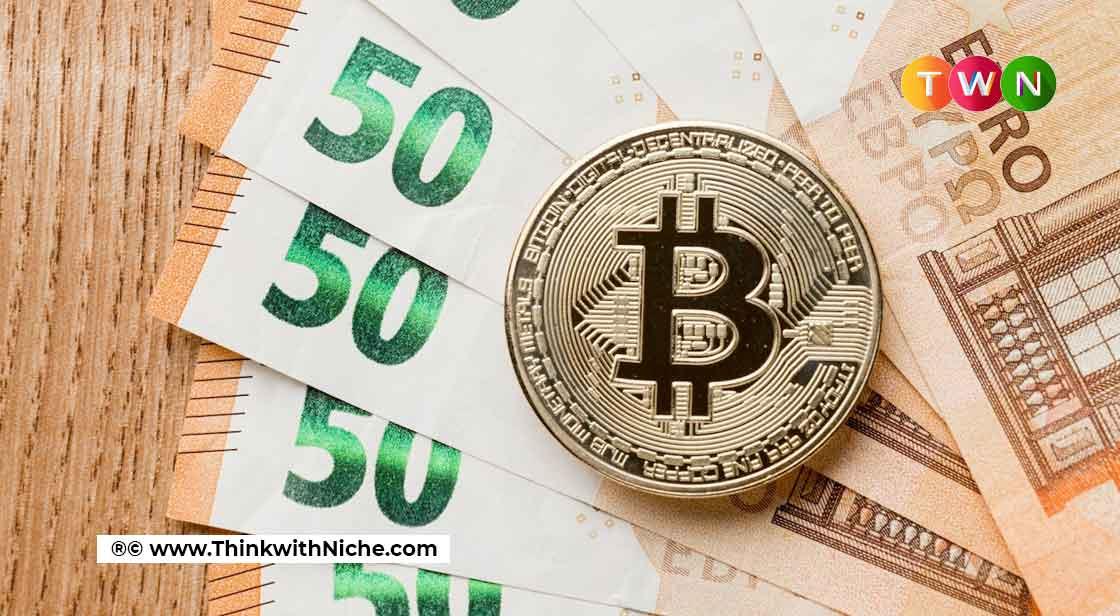 Cryptocurrency has taken the financial world by storm. Everyone wants their hands full of them. But investing in it is risky. Learn about the 5 largest cryptocurrencies across the globe. #ThinkWithNiche
Continue Reading..
No one could have imagined that cryptocurrency would become so popular when it first appeared on the market in 2009. It is now a multibillion-dollar market with investors from all over the world. Everyone wants to dip their hands in it. Those who got in early are now flush with cash. As a result, more people are investing in the currency. Billionaires like Elon Musk and Jeff Bezos are now heavily investing in cryptocurrency. Even though, there is a lot more interest in crypto, but there is a serious lack of information. People want to learn more about it, but they either don't have the resources or aren't aware of it. But worry no, we've got you covered.
What is Cryptocurrency?
A cryptocurrency is a form of decentralized money and was introduced as a challenge to the more traditional and centralized banking system. Its main aim was to take power from the hands of banks and governments who control the economy. A person purchases a cryptocurrency coin, and their information is saved in a computerised ledger. These coins serve as a means of communication between two parties. Cryptocurrency is protected by strong encryption, which ensures the security of online transactions and the generation of crypto currencies. The attractiveness of cryptography is its security. It is based on the blockchain technology, which is a decentralised technology for securing transactions.
Bitcoin, the first cryptocurrency, was launched in 2009 by an anonymous developer called Satoshi Nakamoto. Since then many companies have launched their own cryptocurrency. Currently, there is more than 13,000 cryptocurrency being traded in the market. The world of crypto is valued at $2.5 trillion. The crypto market is huge and there wouldn't be a better time to invest in it. Therefore we have come up with a list of 5 of the world's largest cryptocurrencies.
5 of the Largest Cryptocurrency Ever-
1. Bitcoin (BTC)
Bitcoin was the first ever cryptocurrency created by a stranger who went by the pseudonym Satoshi Nakamoto. As is the case with all crypto, Bitcoin to runs on the block chain. Since it was launched, it has gone on to become the world's leading crypto, currently valued at $1.2 trillion.
2. Ethereum (ETH)
If you pay even the slightest attention to financial news, you've probably heard of Ethereum. Despite the fact that it has been there for a long time, its value has skyrocketed in recent months. Everyone was eager to get their hands on it. Ethereum is currently valued at about $353 billion. That's a lot for crypto that's only been around for 5 years.
3. Tether (USDT)
A major drawback of cryptocurrency is that its value is highly unstable and inconsistent. Since it doesn't depend on real currency, its value depends on the market. This is where Tether differs from other crypto. It depends on fiat currencies like US dollar or Euro and thus is way more consistent in value than its counterparts. Tether is currently valued at $69 billion.
4. Cardano (ADA)
Cardona is a newbie when it comes to other crypto. But, in such a short span of time, Cardona has become one of the largest cryptocurrencies ever. It is valued at $67 billion simply because it is one of the earliest cryptos to adopt proof-of-stake validation. It also has smart contracts. All this makes Cardano a leading cryptocurrency in the world.
5. Binance Coin (BNB)
Binance coin is a cryptocurrency created by Binance, one of the world's largest cryptocurrency exchanges. These coins can be used to trade on the Binance platform. The value of the Binance currency is currently about $64 billion. It was first introduced in 2017 and has quickly risen to new heights.
You May Like