Top 10 Business Ideas for Turkey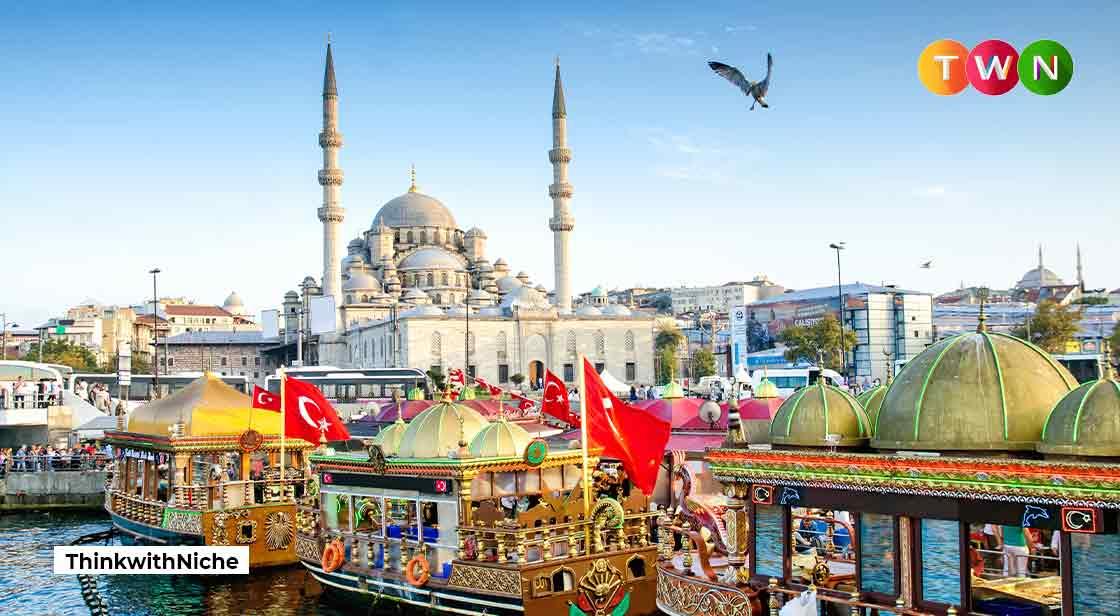 So, you are tired of your 9 to 5 job, or you are a recent college graduate who always wanted to start a business and was never into jobs, but you have many confusions regarding starting a business in Turkey and don't know in which industry to invest. Well, this article will introduce you to the top 10 businesses you can invest in to get the best ROI in turkey. #TWN
Continue Reading..
Starting a business of your own is no joke! It is a lot of hard work, patience, and lots of investment, but the most crucial part is how to choose the right business according to the location we are based in. Turkey is an idol place for starting a business because of its continuously growing economy and tax benefits by the government, and also because of the ease of transportation. If you are someone, who is looking forward to setting up a business in Turkey, this article will provide you with the ideal business Ideas for Turkey.
Hazelnut Farming
Agriculture has always been a major part of the Turkish economy as the soil is considered to be one of the most fertile in the world. Turkey is the largest producer of hazelnuts in the world because of its mineral-rich soil and weather conditions, perfect for growing Hazelnuts. The Black Sea Region has the perfect conditions for the growth of hazelnut, and therefore, hazelnut farming, packaging, and export prove to be one of the most profitable businesses in Turkey.
Natural Stone Mining
Being surrounded by seas from three sides, Turkey is bound to have mountain ranges that have a deposit of natural precious and semi-precious stones. These stones have provided millions and millions of dollars to the mining industry over the past. Stones like Çubuk agate, agate, dendritic agate, blue chalcedony, obsidian, crystal quartz, garnet are found naturally in the mountains of turkey. Turkey is also known for its marble production and is ranked 4th in the world of marble production. With a little bit of smart investment and proper usage of resources, you can get well established in this mining industry.
Automobile Repair
Almost 25% of the Turkish population has a car, and this number has been continuously growing since the year 2000. We all know that owning a car is not just a one-time investment but requires maintenance, and hence having a shop that fulfills all these requirements in your neighborhood will be a lot more convenient for everyone, and hence this business idea can, a great to earn with ease. Along with servicing, you can also provide spare parts and repair automobiles. It is a booming industry as the standard of living is improving in Turkey, and hence lots and lots of people are switching to cars as a mode of travel.
Pet Sitting
Yes, you heard it right pet sitting is another business that is getting a lot of popularity in Turkey. Turkey, being a pet-loving country, has a lot of pet owners, and many a time, when the owners need to leave for work or when they leave their house for any occasion, they require someone to look after their pets. It is where the role of a pet sitter comes in. You could be hired for different roles such as walking the pet, training the pet, or just looking after the pet when the owners are not nearby them. So, if you are a pet lover, this is the kind of business you can start. It is a fun as well as a very rewarding profession.
Travel agency
Tourism has always been a prime business in Turkey, and it contributes a great amount to Turkey's Economy. Hence this could be a great opportunity for starting a business. Following the tour and travel policies of the country, you can set up a great earning business in this industry. You can provide flight bookings, hotel bookings, travel packages, country tours, and other services. Just make sure to promote your business as this industry has a lot of competition.
Car Rentals
Due to the heavy traffic of tourists visiting this country, car rentals can also be a great business idea as the tourist who visits the country requires a resource for moving around the country. You don't need to require a heavy investment in the starting, just start with one car and eventually, when your business becomes stable gradually, increase the number of cars and make sure to build a great network with the hotels so that they can provide you with customers more often.
Food Truck
Another great idea for a business is to start your very own food truck. This business has gained a lot of popularity in the last few years. A food truck requires comparatively less investment than a restaurant and is also portable. Therefore, instead of waiting for the customer, you can carry your food joint to the customer. You can serve local Turkish delicacies or fast foods like pizza, tacos, fries, wraps, etc. You just need to keep the quality of your food great and also affordable, and you will establish a great business in no time.
Salt Production
Being surrounded by seas from three sides, Turkey naturally receives a lot of salt deposits. Turkey is one the leading salt producers of the world because of being surrounded by the seas, from three sides and hence you can step into this industry. You can start a small production for the local market, and once you get established in this industry properly, start producing on a large scale for the export purpose.
Translator
So, are you fluent in the local language as well as foreign languages too? Well, I have a business opportunity for you. Apart from being flooded with international tourists, Turkey also has companies who have international clients and sometimes face a lot of difficulties because of the communication and hence at that moment a translation becomes a crucial need and hence this industry holds a great opportunity and could be a great way to earn a decent amount.
Candy Store
Who doesn't love the flavor of Turkish delight, and sometimes people from other countries visit Turkey just to have a mouthful of that authentic Turkish delight and other traditional candies of turkey? Hence this could be another great opportunity for starting a business in Turkey as people adore the flavor of Turkish candies.
Conclusion
All the above business ideas are bound to work, only if you are ready to work for them, no matter how good a business idea is, and no matter how good your business location is, your success depends upon the person who is executing it. All businesses require a lot of time and a lot of sacrifices. Hence, these business ideas will only establish a great source of income for you if you are ready to work with them.
You May Like