3 Steps to Start a Business Legally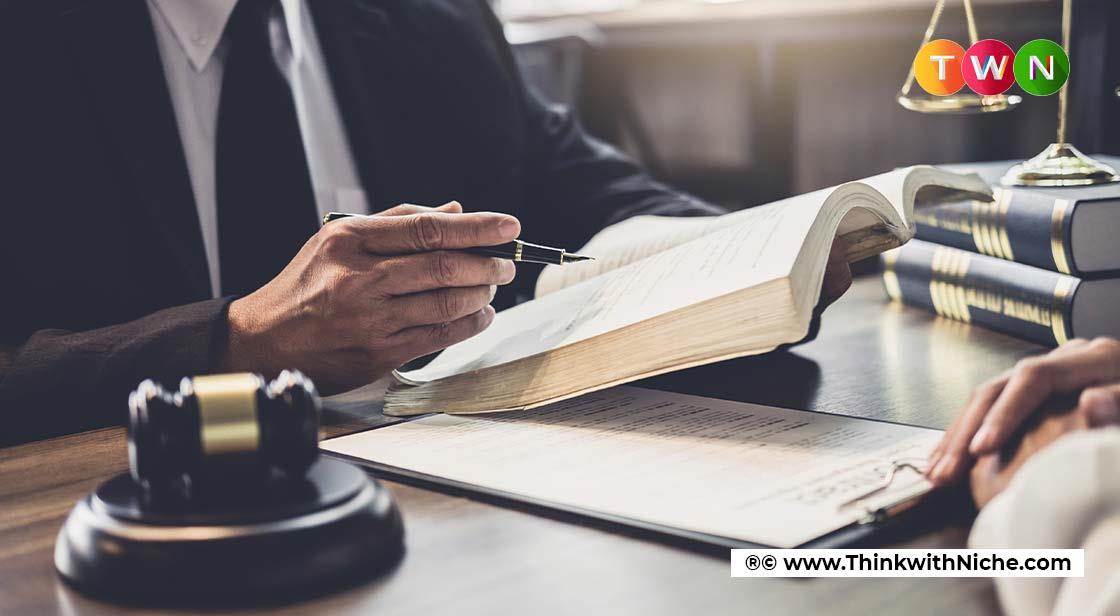 Starting a new business can be both exhilarating and terrifying.The first thing you should know as a new entrepreneur when beginning a firm is the legal requirements. #ThinkWithNiche
Continue Reading..
Employment Law
Hiring subcontractors, employees, freelancers, and even online gig workers has become more difficult in recent years. Local and national labour laws should be well-versed by all business owners. Interviews, candidate selection, training, and ongoing employment are all covered by employment law as part of the recruitment process. When entrepreneurs engage freelancers to help them develop their business ideas, they get a lot more help. I always advise them to use a work for hire arrangement. Employees will not be able to claim your ideas as their own. Work-for-hire agreements make it obvious that the individual you're hiring is being compensated for a task and is not a co-inventor.
Banking And Accounting
In the majority of states,, you'll need to present your business certificate or registration form at the time of opening a business bank account. If you have a business certificate issued by your state, which tells the Securities Exchange Commission, Consumer Affairs, and banking authorities that you have legally registered with the federal and state governments, You can open a bank account in the name of your business/company . To avoid the mixing of money, some jurisdictions require a separate corporate bank account from the owner's personal account. Although it may not be required by law in your state, It is recommend keeping separate accounts for personal and business funds to simplify book keeping and tax reporting. Furthermore, in order to handle credit card transactions, your credit card merchant processing accounts must include your business name precisely as it appears on your business registration certificate. This step is critical in order to avoid credit card fraud, which has sadly grown more frequent in recent years. Examine the settings on your credit card processing software and/or device to ensure that your customers are aware of who is invoicing their credit card. On my credit card statement, I frequently notice strange-sounding names from new businesses that failed to perform this critical step. Verify your electronic payment accounts, such as Paytm, to ensure that they are properly set up and that your customers see your transactions properly labelled so that they can understand where they originated from. As a result, you risk losing money, clients, and your credit card processing account if you don't follow these procedures. You should double-check your transaction settings if you opened your Paytm account as a personal account and never changed it to a business account.
INSURANCE: Businesses of all sizes should be aware of the many insurance plans available and consider obtaining one. What I suggest is this:
1. Accident insurance - Many states require businesses to carry a specific amount of workers' compensation insurance in the case of an accident involving workers or subcontractors on a construction site.
2. Employee health insurance is required in certain states but not all.
3. A portion of an employee's pay is paid when they are unable to work due to an illness or accident unrelated to their employment. Short-term and long-term disability plans are the two types of disability plans. Disability insurance is required in some areas, so it's a good idea to check local regulations.
4. Those who work in high-skilled or physically demanding jobs, such as physicians and contractors, may benefit from disability insurance.
5. As a business owner, you should think about getting life insurance to cover your top executives in the event of an accident or death. Businesses will be reimbursed for the loss of continuing operations in the event of the death of a top leader.
6. Running your own business is challenging enough without having to worry about lawsuits, employee injuries, or property damage. As long as you're protected, you'll be able to concentrate on what matters most: running your business!
Depending on the type of business you run, different types of insurance will be required. A restaurant owner should be covered against food contamination, whereas an accountant should be protected against calculation errors.
Therefore, your legal entity protects you from being sued personally, but business insurance protects both the firm and the owner if a customer stumbles on your floor or your product inadvertently injures someone.
You May Like