Three Low-Cost Business In The Aftermath Of The Coronavirus Epidemic.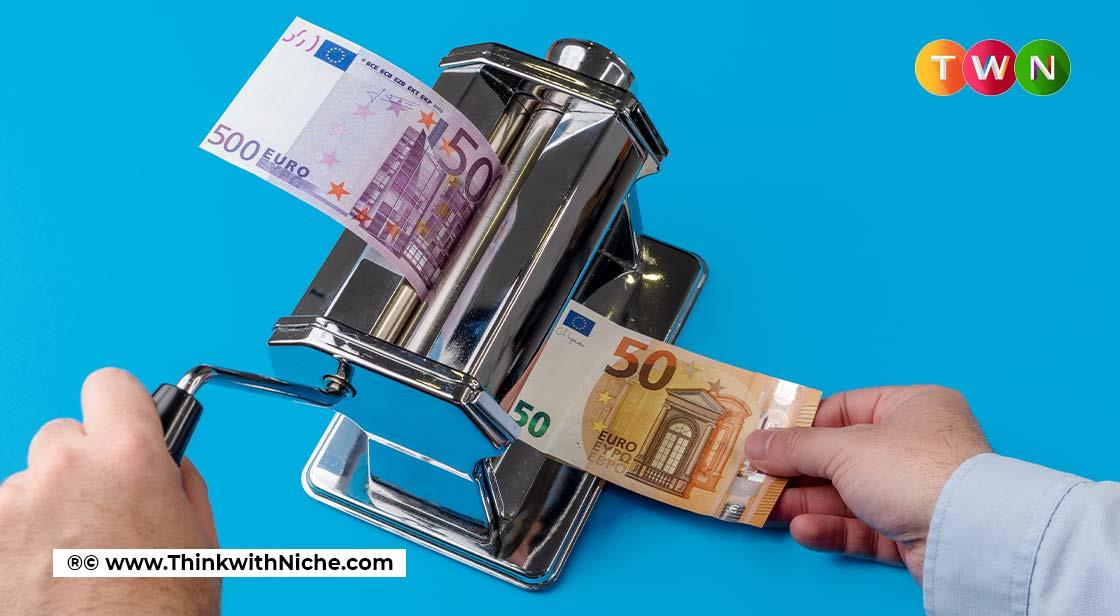 Since the world went into lockdown, there have been various changes, including a hike in working from home operations, airline travel becoming a luxury once again due to environmental concerns, local shopping, streaming replacing movies, and a spike in the green economy. Many of these traits are also not going away anytime soon. Here are three of the best small business ideas in the aftermath of the coronavirus epidemic. #ThinkWithNiche
Continue Reading..
Julie Miles, a voice coach in Newcastle, founded Vocal Ovation after being removed from her position as a manager at Sage. She was struck with the idea to reinvent herself as a coach after receiving a private singing session as a birthday gift. She was educated by the top vocal teachers - David and Carrie Grant, whose students were part of the Spice Girls and Take That. Miles' students include America's Got Talent competitor Courtney Hadwin. Miles has been teaching completely online since the coronavirus outbreak, giving around 25 to 30 courses each week. Teaching online in contrast with conventional teaching has a profound diversity! In online classes, everything moves a little slower than regular physical classes! In certain cases, it may be more effective than teaching on your toes. To guarantee the success of online education, ensuring that the student has a good home setup is a must! Here is a list of three prominent low-cost possibilities for launching a business amidst the Covid-19 epidemic.
Online Teacher
As millions of parents have to combine a home-schooling and work from home system to ensure smooth and uninterrupted education, anyone who can teach online is a gift. Undeniably, video technology like Zoom and Google Hangouts have become prominent during the lockdown. You might already be a qualified instructor, or you could have a valuable skill, such as music tuition. Trainers and gym coaches can also provide online sessions and then meet clients in the park. To get you off your chairs, here's a fact for you - Adrienne, a cult yoga teacher, has 7.57 million YouTube subscribers, while Joe Wicks, a PE teacher, has 2.46 million.
Virtual Assistant
As a virtual remote assistant, imagine a virtual Miss Money penny taking your calls, organizing your appointments, and generally arranging your life. Today's virtual assistants, on the other hand, can do much more, such as organizing social media postings, making podcasts, and constructing and administering websites. Caroline Wylie, who had worked for Sony Music and Abbott Mead Vickers, launched Virtual Sorted in Glasgow in 2004. According to Wylie, one of the most enticing parts of working from home is the flexibility of a VA. To some extent, "being a virtual assistant is recession-proof," Wylie believes. Administrator tasks must still be carried out, although in a less strict manner. It's worth noting that during the last crisis, in 2008, the number of people interested in becoming virtual assistants skyrocketed, but daily rates skyrocketed as well!
Freelance Digital Marketer
As companies reduce full-time staff and outsource social media management, today may be the golden era for freelance digital marketers. People who have lost their jobs are considering creating their websites, which opens up an opportunity for you if you have a full-time history in digital marketing and want to work as a freelance digital marketer. According to Grant Brookes, the impending recession will benefit online marketers. "The probability of redundancy has motivated several clients to do something on their own in this field," says Brookes. There are parallels between 2008 and now, in my opinion. Because everything has gone online, the number of requests for assistance with digital marketing and website development has increased since the coronavirus epidemic."
Brookes has rebuilt himself as an independent digital marketer after leaving his post as Capital Radio's director of marketing in 2008. Developing and maintaining a reputation takes a lot of doing! It isn't easy to compete with the big companies at first, weak financial standing being the prime reason. Ford and Bentley have been working with ad agencies for years, and they are pitching at a high level to acquire their business.
You May Like