Part time business you can open up during Diwali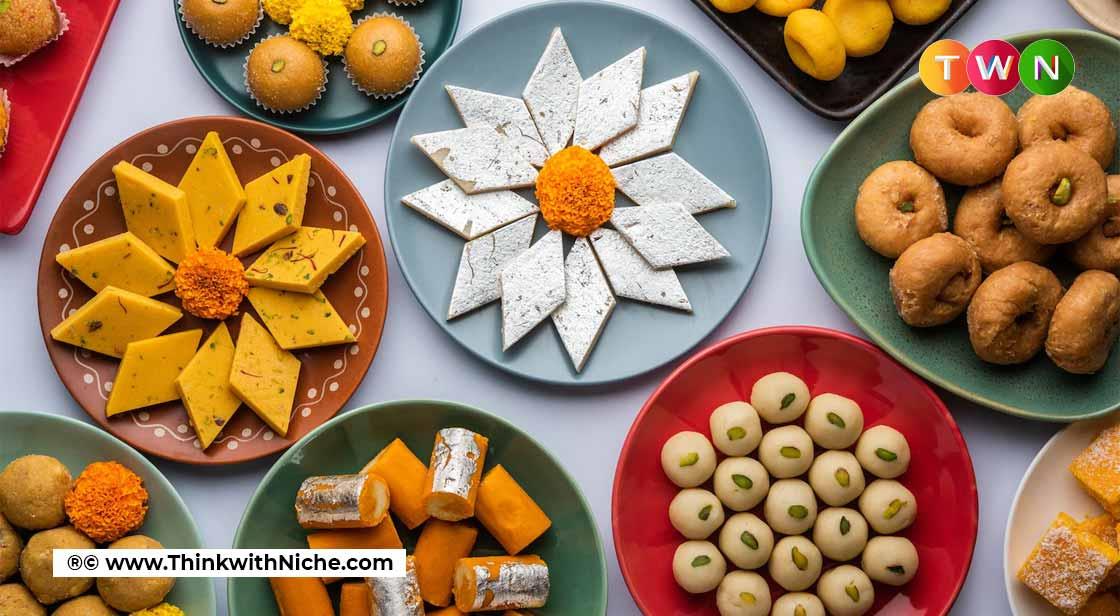 Diwali is a great time to earn some extra money. There are many part-time business ideas you can invest in to make good money. Learn about them in the blog. #Thinkwithniche
Continue Reading..
Who doesn't like festivals? Festival time brings with itself a wave of goodness. Families come together during this time, people exchange gifts, and there is a lot of fun and games. And if the festival is as prominent as Diwali, one can't ask for much more. Diwali is undoubtedly one of India's most popular celebrations, and it is a wonderful scene. Everywhere you look, there are lights and smiling faces. Diwali provides an amazing opportunity for many people to break out of their shells and truly be a part of a larger community. For people who carry an entrepreneurial spirit with them, Diwali is a great time to earn some extra bucks. Diwali is a perfect time to start a part-time business because it is a festival where everyone buys something (according to their capacity). People purchase sweets, new clothes, crackers, lights, and a variety of other items as gifts for their relatives and friends. As a result, Diwali is the best time to make some extra money. There are many part-time business ideas through which one can earn good money. Here's a list of some business ideas.
1. Selling snacks and sweets
Festivals are nothing without food, and therefore one can easily set up a small stall or shop to sell delicious snacks and sweets. People need small shops where they may buy sweets at a cheaper price because not everyone can afford to buy sweets from expensive shops. You need not invest a lot to open up a small shop. Nowadays, people even do business from their homes and deliver sweets on demand.
2. Sell Items Needed During Puja
Diwali, like every Hindu festival, begins with the puja, which every family is required to perform. For Puja, people need a bunch of items such as small diyas, candles, puja thali, small idols of Hindu gods, etc. It is also a wonderful part-time business because the demand is so high, and you can easily gain a 20-25 % profit.
3. Decorative Items
Diwali is called the festival of light for a reason. People like to decorate their houses with different colored lights and a bunch of other stuff to celebrate the feeling of festivity. With a simple investment of less than Rs.10,000, one may simply open a small business to sell these lights and other items. There are numerous markets in Delhi alone where people set up little stalls to sell the lights. Making good money is a fantastic idea.
4. Part-time Real Estate Agent
Diwali is considered by Hindus to be an auspicious time of the year. People believe that Diwali brings good luck to them, and therefore many people make huge investments during this time, buying houses or cars. That's why it's a great time to become a real estate agent for this period alone. Since the demand is high, you can easily ruffle through a bunch of clients and cut their purchases. However, because this business requires a great deal of talent, market knowledge, and connections, only attempt it if you can do so.
5. Selling Green Crackers
Since People burn a lot of crackers during this time, it causes a lot of pollution by releasing toxic elements into the atmosphere. Therefore the government of India has begun a campaign to promote green crackers that leave 30% fewer emissions compared to the regular ones. People are gradually becoming more aware of the dangerous nature of regular crackers. Therefore, this is an excellent item to sell during this time. Thus, there is a lot of demand for them, and if you play your best cards, you can make a lot of money during the festival of lights.
6. Selling Clothes
Festivals are all about looking good and buying new clothes. Hence selling clothes is a great part-time business idea for Diwali. There are many markets in every city of India where people buy clothes from. You can even enlist yourself as an online vendor on apps such as Meesho and Amazon and make a good sale there.
You May Like