The Success Story Of Riddhima Arora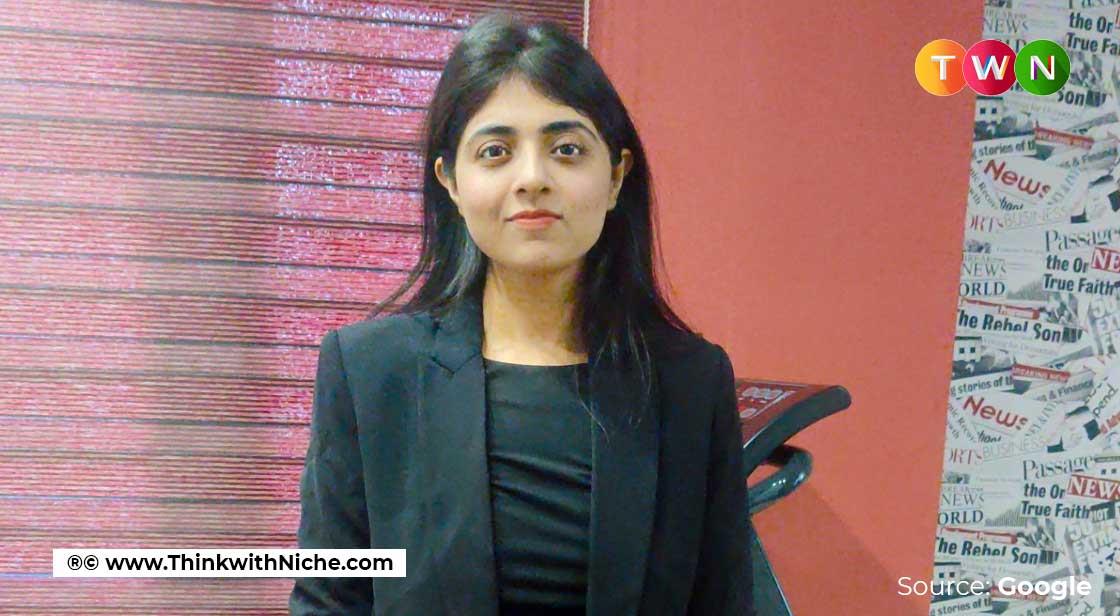 The story of Riddhima Arora proves that knowledge is the key to success. Riddhima Arora, a resident of Jammu and Kashmir, left her corporate job to start an ayurvedic food line. Read the article to find out about who she is and how she established a business worth Rs. 1 crore in just a year.#ThinkWithNiche
Continue Reading..
You must have thought about how one starts his or her own business. Where do they get the ideas for it? And how do they assemble it all?
Looking at it, all of this can be very confusing, but if you have knowledge about a thing and want to do something with your knowledge. Then you can definitely make something out of it.
Something like this happened with Riddhima Arora as well. A resident of Jammu and Kashmir with a well paid job. She quit her job to take care of her ill father who was diagnosed with Liver Cirrhosis and according to the doctors had left only six months to live.
She started giving her father natural herbs and ayurvedic ingredients. She had the knowledge of these herbs and ingredients as it is their family business. Her grandfather started a business of herbs and ayurvedic ingredients in 1937, which was passed down to her father. Having these things always around her helped her to learn about the use of different ayurvedic ingredients.
When her father fell ill, she returned to Jammu and Kashmir to take care of him. But when she met the doctors and saw the diet that was prescribed to her father, she realised that the diet included terrible food. She than realised the importance of food in healing and that it is important to eat proper food to avoid ailments.
When her father started taking traditional immunity boosters like 'Harad Ka Pani' and giloy water, he soon started recovering.
As he started recovering, Riddhima realised that his father was not the only one to suffer from the unhealthy diet. She decided to start a business of Ayurvedic ingredients and foods called Namya Foods. She invested 22 lakh to set up a production unit. She also said that at first she thought of producing cure-based products but after seeing a wide range of products already available in the market, She decided to go on with preventive foods.
The first product to be launched under Heart Tea was 'Heart Tea'. It is helpful to control cholesterol.Soon they had a wide range of products like, PCOS Tea, Diabetic Tea, Liver Cleanse Tea, and immunity boosters.
Not only are the products versatile but also cost effective. According to Riddhima, the most expensive product is priced at Rs. 450.
She had to stop the production due to the lockdown in March, but when she reopened the business in May, there was an increase in the demand for immunity boosters in the market.
Now, along with running a successful business, Riddhima also wants to promote healthy eating habits. Namya Foods has also launched a breakfast range, which include Ragi and Sattu based products. That can be a healthy option for youngsters who don't have time to cook.
Nmaya Products are available on different online shopping websites like Amazon, and Big Basket.
Riddhima is now working with three main hakeems from Jammu and plans to document their knowledge for future use as his grandfather never did. She wants that knowledge to be beneficial to future generations.
You May Like