Why is Nike so Successful? Nike History | Nike Marketing Strategy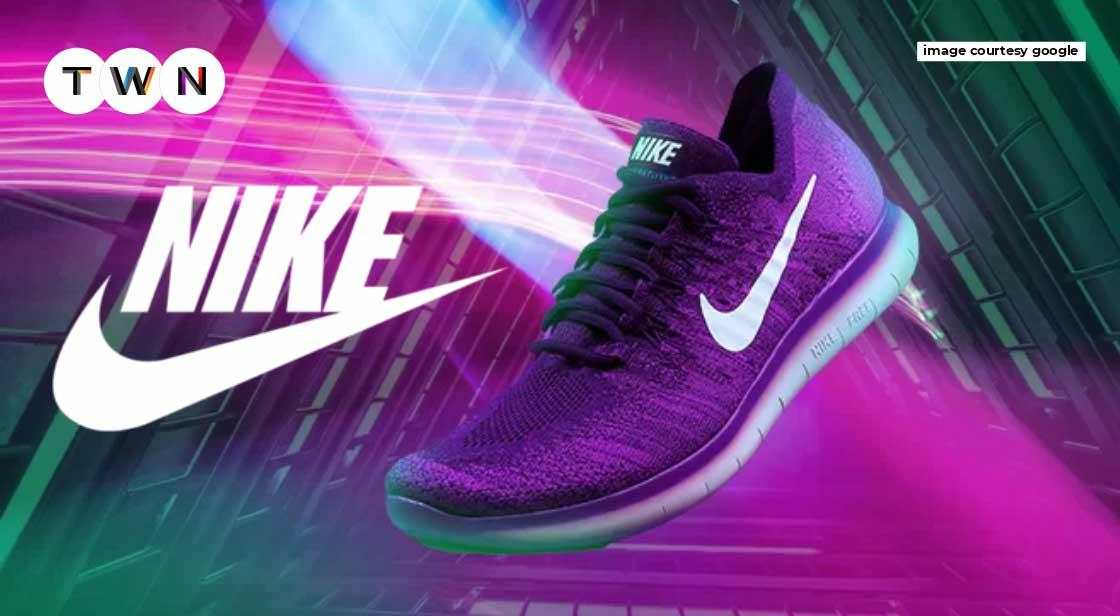 Nike's swoosh dominates the footwear industry. This undisputed field titan has risen through high-profile celebrity endorsement, sleek design concepts, and successful public relations campaigns. But LeBron James', Tiger Woods', and Michael Jordan's brands did not appear out of anywhere. To know about the present NIKE, it is necessary to first comprehend a story that originated with a self-described ordinary track runner straight out of college and a coach fixated on the relationship between speed and design. Let's talk about how Nike is so successful and how it plans its marketing strategy. #TWN
Continue Reading..
Why is Nike so successful? A company that has signed a lifetime contract with Ronaldo must have something up its sleeve to be successful. We will talk about what marketing strategy Nike follows to bring in so much business. Nike is a world-renowned shoe manufacturer that makes world-class shoes, especially for athletes around the globe. Let's know about the history of Nike and how it captured a major portion of the market.
Nike's swoosh dominates the footwear industry. This undisputed field titan has risen through high-profile celebrity endorsement, sleek design concepts, and successful public relations campaigns. But LeBron James', Tiger Woods', and Michael Jordan's brands did not appear out of anywhere. To know about the present NIKE, it is necessary to first comprehend a story that originated with a self-described ordinary track runner straight out of college and a coach fixated on the relationship between speed and design.
The origins of Nike can be traced back to 1964, to Blue Ribbon Sports. Phil Knight had recently graduated from the University of Oregon, accompanied by a stint at Stanford for his MBA, having left him with two pivotal experiences that would shape his future.
He ran for the University of Oregon's track and field team, which introduced him to their mentor, Bill Bowerman. Aside from his intense competitiveness, Bowerman was obsessed with optimizing his runners' shoes, constantly experimenting with different designs after gaining knowledge from a local cobbler. Nike claims that Knight was the first freshman to try on one of Bowerman's shoes. Bowerman volunteered to take one of his shoes and fix them up with his specific design, seeing him as a safe-unimportant runner to test his shoes on. Knight accepted the offer, and the shoes allegedly performed so well that his team member Otis Davis took them and used them to win gold in the 400 m dash at the 1960 Olympics. Otis Davis still insists that Bowerman made the shoes for him.
After graduating from the University of Oregon, Knight attended Stanford's MBA program, where he wrote a paper proposing that the manufacturing of running shoes be relocated from Germany to Japan, where labor was cheaper. Knight had the opportunity to put this plan into motion with a trip to Japan right after graduating in 1962. He struck an agreement with a group of Japanese business owners to sell the country's popular Tiger shoes in the United States.
Coach Bowerman, who had long believed that German shoes, while the best on the market, were not too special to be recreated or even improved upon, backed Knight's venture, entering into a 50-50 business agreement for possession of their new company, Blue Ribbon Sports, which was founded on Jan. 25, 1964, in Eugene, Oregon. Knight started testing the waters for his imported shoes after founding Blue Ribbon Sports, initially selling them out of his vehicle when he returned to the United States. It quickly became clear that there was a market for these less expensive but still high-quality alternative options to the market's dominant Adidas (ADDYY) and Pumas (PUMSY). Bowerman, ever inventive, proposed an alternative shoe design to Tiger shoe company in 1965, one that sought to provide adequate support for athletes with a padded innersole, soft sponge neoprene in the forefoot and top of the heel, hard sponge rubber in the center of the heel, and a firm rubber outsole.
This design would be both a huge success and a source of contention between Blue Ribbon as well as its Japanese provider. The Tiger Cortez was released in 1967 and quickly became a hit due to its comfortable, durable, and stylish design. Soon relationship soured between Tiger and Blue Ribbon after Tiger said that Blue Ribbon tried to sell the duplicate Tiger Cortez Shoe with the name of Nike.
After the split with Tiger, Blue ribbon now rebranded itself. It took the mantle of Nike and launched itself in the market again.
Carolyn Davis, a design student at Portland State University, was contacted to provide sketches. Phil Knight reluctantly chose a swoosh design, saying, "Well, I don't love it, but perhaps it will grow on me." Davis charged $2 per hour and received $35 for the logo. Phil Knight, who had apparently come around to the logo, hosted a party for Davidson in 1983 and gave her 500 shares of stock, estimated to be worth around $1 million today.
Soon Knight released the waffle trainer shoes. This shoe was a huge success for Nike, the first of many in the company's early days, resulting in its 1980 IPO, which instantly made Phil Knight a millionaire with shareholdings worth $178 million.
Nike and Its Marketing Strategy
Today, Nike is among the top known shoe brands, thanks to its marketing strategy. Nike's marketing strategy heavily influences how Nike is different from other competitors in the shoe market. Let's take a look at the marketing strategy Nike used to establish and maintain their market dominance.
Nike always tries to position its products very carefully
Consider Nike for a moment and tell me the first term to describe the shoes of this brand, which you can easily identify as "athletic shoes." The stronger the brand, the faster people can associate it with a distinguishing feature or product.
Nike has a separate character as a sportswear brand, which it has built over time through multifaceted marketing strategies. However, there is one component that plays a critical role in all of them, and that is product positioning. Nike's segmentation includes professional athletes, sportsmen, and people who want to live a sporty or healthy lifestyle. This market has potential, and consumers should be serious about making a purchase.
Nike has positioned itself as a shoe company that is only for athletes.
Nike does not sell amazing products, it sells touching stories
You can't deny that Nike is the maestro of overlords when it comes to storytelling. Who can motivate and inspire regular people to keep sprinting and practicing in order to achieve their wellness or sports goals? Nike has done this since its inception. Its founders could tell genuine stories because they were athletes.
When Bill Bowerman first proposed the idea of trying to sell more shoes to the market, he knew he needed to tell a story. He conveniently wrote the story for his own commodities and connected with audiences because he was a track and field coach. His mission, like the brand's mission at the time, could have been "creating shoes for athletes."
For nearly 50 years, Nike, a marvelous storyteller, has generated a sense of togetherness for any of its customers. Nike customers must be aware of their strengths and grow their ambition to become stronger, quicker, and greater.
Nike harnesses the power of social media marketing very well
Given that many Nike customers are social media users, the brand recognized the importance of connecting with audiences through social networks and gaining brand awareness as soon as possible.
Look through Nike's social media profiles to see how effective the brand has become. 138 million Instagram followers and 8.3 million Twitter followers (two most-followed active channels). You will see perfectly matched voices and actions that Nike talks about and also does.
Nike, a company that caters to the younger generation, must incorporate social media into their marketing strategy.
Nike ensures that online purchasing is hassle-free and exciting
As of September 2020, Nike's online sales accounted for more than half of total revenue. Prior to the Covid-19 pandemic, the label only predicted a 30 percent increase by 2023. The crisis has clearly accelerated the development of Nike's e-commerce strategy.
How has Nike successfully guided its customers through their online shopping experiences? We discovered some effective Nike e-commerce tactics by analyzing the company's e-commerce strategy.
Their website design is bold.

They have smart product recommendations lined up.

Product filtering is detailed, logical, and useful.

Follow-up emails are cleverly set up.
Conclusion
Nike has its market strategies well planned. It not only talks but gets things done also. That's why the tagline, 'Just Do It,' fits perfectly with the brand. We hope we did justice with the brand, and this article has some value for our fellow readers. You can try and apply the marketing strategies of Nike to your business and see the growth soon.
You May Like