1990 s Exotic Indian Ads That Are Immiscible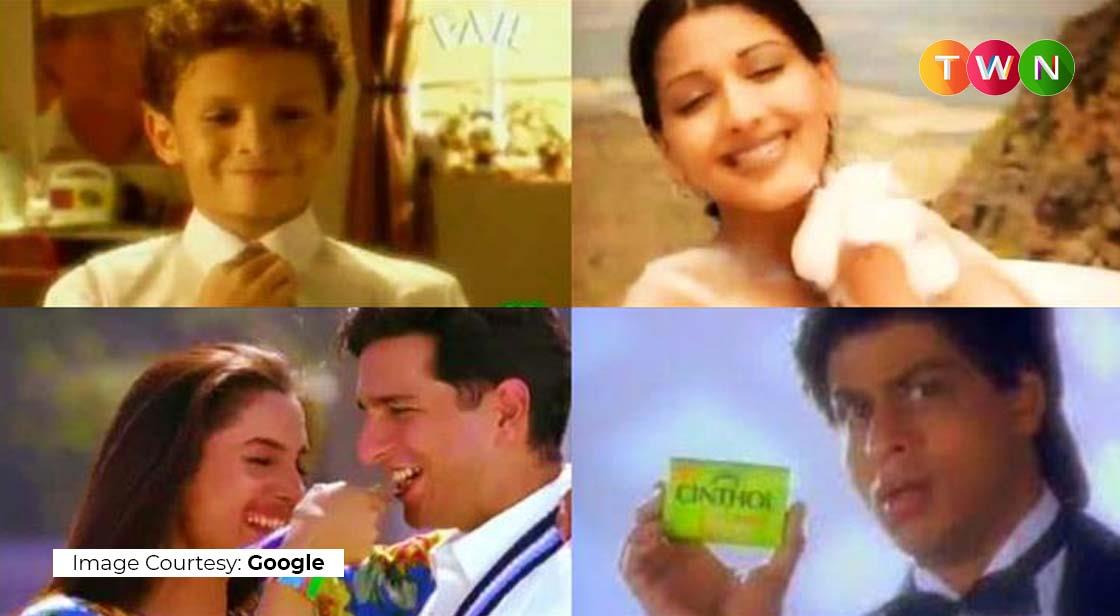 Let us discover some of the iconic 1990s advertisements that made it big in the Indian marketplace and with amazing creativity and recall value. It has been a practice that now spreads the vibes around the globe by means of great brand statements, taking the marketing communications functional attributes in India to the next level and also cherished by industries worldwide. #ThinkWithNiche
Continue Reading..
The Indian Brands have been creative in producing meaningful high recall advertisements as their Brand Communication Strategy and targeting their key audience with top-of-the-mind value addition, is it only happening at present times that the Indian Brands and their respective MARCOM-Advertising Agencies (Marketing and Communications) have started slating this success curve of Immaculate IEC (Information-Education-Communication) in creating Great Storytelling Pitches... is it so?
For many of our readers who may have not been born in that era, it's going to be an eye-opener. Let's begin with the journey and get to know some of these brands and their brand statements that left a huge impact on everyone's minds and hearts.
Let's peek into some of these "memorable" commercials that went on to become enduring brand signatures for their audience and a dream come true for every marketers...
Remember, this is not a hit-or-miss list!
Action Shoes
The commercial was straightforward but powerful. It accompanied traditional Indian school vibes and had been outstanding in eliciting compassion among students at different levels. Without a doubt, the innovative theme added to the overall success of this advertisement and Brand Action Shoes.

Nirma Washing Powder and Soap
If there's anything else one should wish for then Sonali Bendre frolicking in remote corners of the globe? Throughout the 1990s, most of us flaunted a string of Nirma washing powder and soap in our homes on all occasions and this fact remains inevitable till this time. With Sonali being one of the most desired Indian Actresses of that era, the brand created the correct vibe and impact.

Amul Milk
This advertisement was the most classic one of the era with a social message of providing nutritional values to children in their growth stage. 'Doodh Doodh' by Amul was a grunge melody that compelled people that they may be wholesome and fashionable at the same time.
Cadbury Dairy Milk Chocolate
The campaign, which depicted Shimona Rashi slurping on a Cadbury's Dairy Milk Chocolate throughout a sporting event, challenged the stereotype that confectionery had been solely for kids and the youth for expressing excitement and joy no matter what the surrounding or ambiance is. The joy and happiness feel got a great engagement for the brand and created a benchmark for many similar brands in the marketplace. In 2021 we again saw a remake of the same theme with a male artist replicating the same magic for the same brand. Hope it does well too...
Cinthol Soap
There's no doubt about the fact that Shahrukh Khan ruled the hearts of almost all Indians and Worldwide audiences in the 1990s for his romantic boy image in the Bollywood Industry. He still is the master the art and has sustained his charismatic aura with his core audience. When we recall this old Cinthol soap commercial we remember how it won the hearts of millions and if it could be true, there would have been many fans of the Badsha Khan who would have started bathing twice a day with the soap, if not with him (ending it on a lighter mode).
Pepsi
Does anybody recollect Aishwarya's (now Aishwarya Rai Bachchan) role as the "gorgeous woman across the street" in this commercial? The Advertisement was recorded alongside Aamir Khan and Mahima Chaudhary in 1993, well before she won the beauty pageant (Miss World) that ignited her stardom. The commercial created waves among the youth and created a special likability for the cola brand with its sales hitting sky high.
Prudent Toothpaste
After actor Jalal Agha pours a concoction of garlic, onions, and vinegar, the starlet represents a guest at a gathering who shows personal disgust. Nonetheless, when granddaughter Anuradha (Patel) rinses thereafter, he notices a significant improvement in freshness.
Perk Chocolate
It's the first step in a diva's journey, Preity Zinta went from a pretty, dimpled girl to a Bollywood diva in an instant, as those who grew in the 1990s could recall.
Zandu Balm
The commercial became arguably the first-ever 'Peera Hari' marketing nursery rhyme we recall repeating as children, depicting that real affection between every parent and child.
Hero Honda Karizma Motorbike
The motorbike had become a popular brand choice during the day owing to the erstwhile brand spokesperson Hrithik Roshan. This Karizma was indeed a successful motorbike, but this specific advertising had become a style statement for the bikers and the youth.
Kellogs Chocos Cornflakes
Kellogg's Chocos, among the most renowned breakfast foods throughout the country, is credited with being the first one to introduce cornflakes to beautify our morning routine. If you're lucky enough to be born during those times, chocos the bear is something that you may have never forgotten. The brand was a favorite among kids who caved for chocolates and got it very easily with milk every morning.
You May Like