The Most Iconic Start-Ups of This Decade, Growing Bigger in 2022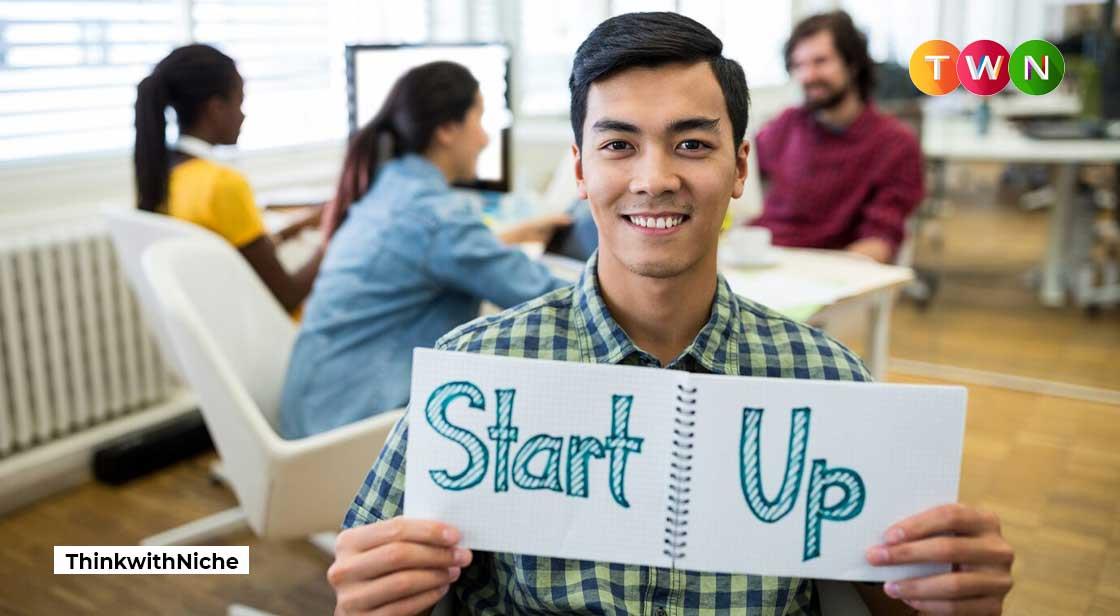 ThinkWithNiche has compiled a list of some of the most memorable and creative start-up efforts from the previous decade that are thriving in the new year of 2022. #ThinkWithNiche
Continue Reading..
India is noted for a thriving tech support business, being one of the world's most populous countries, and its delectable cuisine. Despite this, India's startup environment is vibrant and rapidly expanding. There are presently well above tens of thousands of start-ups in the country, and over thousands of investors are working in the Asian country. India's ecosystem is also considered to be the world's third-largest. It demonstrates that there are numerous great Indian businesses to keep an eye on in 2022.
India's startups have a history of drawing foreign investment. Despite the COVID-19 pandemic's challenges, the country's startups raised a total of $10 billion in funding in 2020, a significant rise from the $6.6 billion raised in 2018. It suggests that the Indian startup environment is rapidly expanding. Every entrepreneur aspires to reach the pinnacle of their profession. Today, we'll tell you about a few Indian firms that are not just successful but also unique due to the lockdown in 2020. A substantial portion of everyday routines and office work has transferred to online mode, and digital solutions are gaining traction in the coronavirus inoculation year. India is establishing itself as a major hub for new start-ups.
Artificial intelligence, machine learning, 5G, the Internet of Things, and blockchain are among the modern technologies that have contributed to the abrupt surge in the number of start-ups. Our roti, kapda, and makaan are already taken care of by entrepreneurs. You order from Zomato if you're hungry. Myntra will come to your rescue if you have a date and need new clothing. Housing.com is a great resource for finding a place to live. In short, you have something to fall back on for any minor necessity. So, in this startup world, it is the moment for you to make a move forward. Here is a list from ThinkWithNiche of some of the most iconic and brilliant start-up initiatives from the past decade that are growing strongly in the new year of 2022!
Ola
Ola is an Indian startup with headquarters in Kormangala. You might think they're just another Uber knockoff, but nothing could be further from the truth. While cab-hailing is one of the company's services, it also allows customers to rent motorcycles, buses, and other vehicles. All of this can be done through the company's smartphone app, making it easier for consumers to travel around India and other countries. Ola has been quite active in courting investment and even making acquisitions of its own. Through a succession of funding rounds, the company has collected a total of $3.8 billion in venture funding from 44 different investors. Over the years, the company has acquired six acquisitions, with various transportation and software startups becoming a part of the brand. Ola is going to be of the most attractive firms in India in 2022, thanks to its high funding and present success.
Razorpay
Razorpay is a Bangalore-based Indian firm formed in 2014. Businesses can use the company's internet platform to make and accept payments. Users will be able to make payments using a variety of methods, including debit and credit cards, internet banking, and several different payment wallet platforms. It is now considerably easier for businesses to accept payments. The massive investment that Razorpay has received has proven its business model and product offering. The startup has secured a total of $366.6 million in funding from a group of 29 investors to help it develop. In 2019, the corporation was also active in the acquisitions market, acquiring Opfin and ThirdWatch. Razorpay has emerged as one of the most intriguing and rapidly rising examples of Indian startup success.
CRED
CRED is an Indian startup launched in 2018 and is situated in Bangalore, India. Credit card customers are being enticed to pay their bills on time by the corporation. It is accomplished through the payment of monetary prizes each time this occurs. There are also several tools available to assist customers in managing their credit card usage. Finally, users will have access to a variety of finance options as well as merchandise from well-known brands. In the three years that CRED has been in operation, they have received a significant amount of funding. This round of fundraising totals $471.2 million and was raised by a consortium of 28 investors, including Insight Partners, an American firm. In an Rs. 120 crore deal, CRED became the official sponsor of the Indian Premier League for three years. In 2021, CRED's advertising content and videos, which were created in-house and included Indian celebrities, sparked a lot of discussion in the news and on social media because of their uniqueness, which was both criticized and applauded.
Inshorts
Most of you are probably aware of inshorts these days. It's an app that reduces all news to 60-word summaries. News in Shorts was founded in 2013 by Azhar Iqubal, Anunay Arunav of IIT Delhi, and Deepit Purkayastha of IIT Kharagpur. They believed that while the country's youth were willing to spend hours on Facebook or Whatsapp, they were unaware of the most pressing news stories of the day. They understood from personal experience that keeping up with the news was difficult for a teenager due to the sheer volume and number of items published every day. To make it easier to consume for the youth and others, who are short on time, they decided to launch a service that supplied summaries filled with simple facts and data, devoid of opinions. It is included in our list of India's most innovative startups because of its novel concept.
Cult.fit
Cult.fit is a healthcare technology firm based in Bangalore, India, that was formed in 2016. The organization aims to make exercise more enjoyable and accessible by providing a mix of online and offline learning resources on topics such as fitness, nutrition, and mental health. Yoga is included in this category. Being able to have all of these things under one roof becomes increasingly convenient as modern life grows more hectic. Cult.fit has acquired a significant amount of financing, with the company receiving $404.6 million from a consortium of 32 investors. It's worth noting that Unilever is one of these investors. The corporation has also been active in the market for investments and acquisitions, having made one investment and eight acquisitions. In 2022, they are anticipated to continue to soar to new heights.
Final Words
India has never been a country that lacks skill or talent! It is always among the talks whether the conversation is on the growing economy or growing startups! Here's another good read for you on Startup Trends in India.
You May Like