The Fashion Industry Welcomes You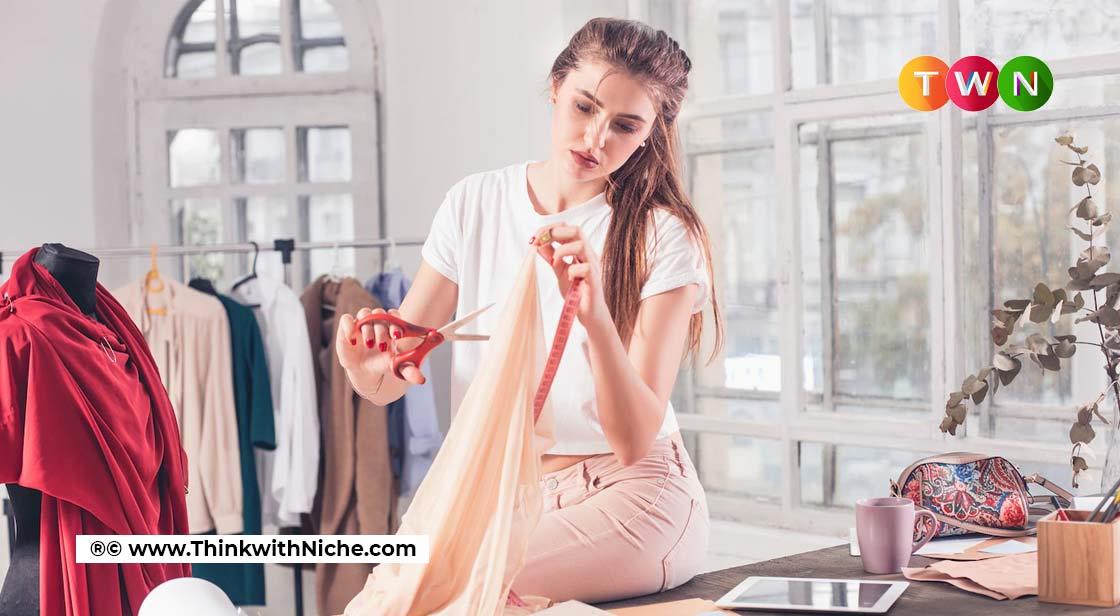 Imagine the aptitude of the Indian Fashion Industry providing products and services to 1.2 billion people. Since clothing is an absolute necessity, business in the fashion industry now has two most important favourable factors backing them. The fashion industry is not limited to a certain job. It has so many things that a person can do. Here we will tell you about these things only.#ThinkWithNiche.
Continue Reading..
Imagine the aptitude of the Indian Fashion Industry providing products and services to 1.2 billion people. Clothing is essential to every human. It gives a great opportunity to start a business in this field. You can choose to start any type of business, a retailer dealer or a supplier for the clothing. The Fashion Industry has a lot of opportunities for everyone who wants to have a career in this industry.
Theoretically speaking, the fashion business model is diverse and vigorous. Fashion designing, fashion boutiques, and fashion online retail are arguably the prominent ones to exist. There are no limits in this industry. If you have a sense of fashion and you want to enter the industry we have everything you need to know about it.
Fashion Designing
Catering to styling the clients could be a fun task. But it's not just limited to knitting clothes! Fashion designers carry out research on fashion trends. Designing, sketching, planning, tailoring, and merchandising are their additional roles. In order to become a fashion designer in India, you can enroll yourself in a relevant course in any of the leading universities, satisfy the eligibility criteria, and secure admission. You may have to undergo entrance tests NIFT Entrance Exam, Pearl Academy Entrance Exam, NID Entrance Exam, CEED, UCEED, or AIEED. If you are able to qualify for the exam you can enter the top Institutions that will teach you to enhance your skills.
Fashion Boutique
You do not need to have the biggest store to be a hit. Be unique and start small. Gather up sources for investment. You could use your savings, approach investors, or even secure a loan. Successively, complete your GST registration. Friendly reminders to help you out, be smart in picking your location, learn from your competition, always be original, have a well-stocked clothing store that appeals to a variety of customers, acquire enough to fill all of your shelf and display space and try to obtain inventory from more than one source.
Fashion E-Commerce
The success of websites like Myntra, Jabong, and YepMe are testaments to the success of online fashion retailers. Fashion entrepreneurs can sell clothing through online portals like Flipkart, Snapdeal, Amazon India, PayTM, and more. In order to start an Online Clothing Store, you can test & choose your online store builder, choose your domain name, choose your template, add products to your online store, set up a payment processor, get your clothing store found online using SEO strategies, preview and publish your online clothing store and finally market your offering.
If you're already feeling inspired, start your research cause you'll find more options suitable and waiting for you! I Hope your career in the fashion industry is as colorful as the newest Karl Lagerfeld spring collection!
You May Like