The Best Business Movies To Get You Motivated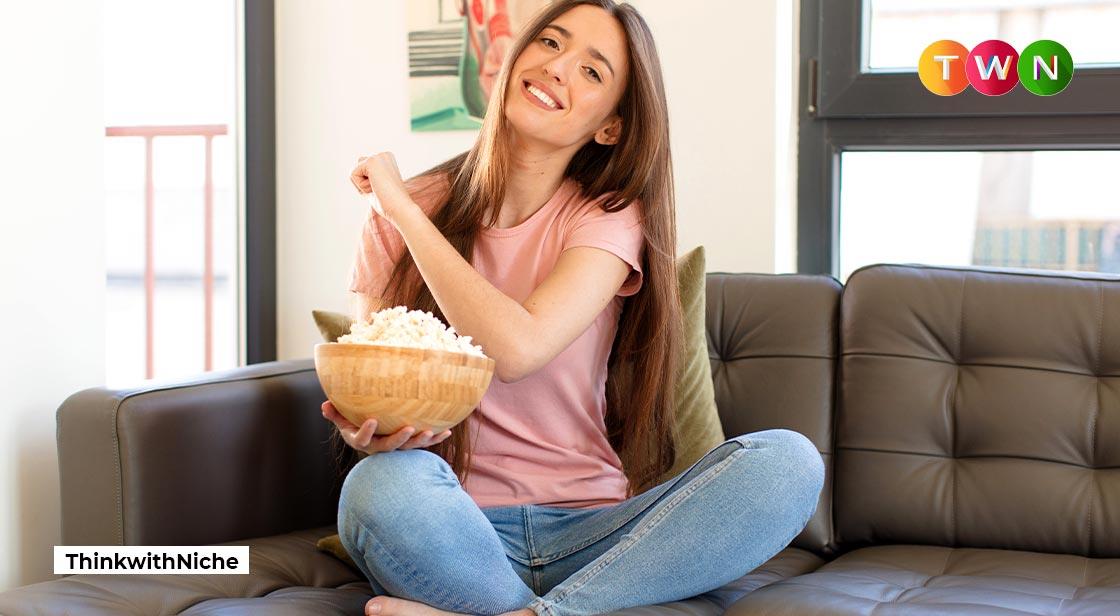 The best business movies can be not only entertaining but also a great way to learn. Sometimes you may feel unmotivated, and these movies will come as a relief by giving your energy back. Some of them are inspirational, others are just downright funny, and all of them put a smile on your face while motivating you to start making progress in real life. #TWN
Continue Reading..
There are many different genres of movies out there - horror, comedy, drama. But what if you're in the mood for something a little more business? I'm talking about films that will make you feel like you can conquer the world. If your goal is to get inspired and motivated, then these are the films for you. Each of these films has at least one thing in common they show an individual (or team) who starts with nothing and overcomes all odds to achieve their dreams. So put on your comfy pants and grab some popcorn because here are five movies guaranteed to get you feeling pumped up!
Business Movies Guaranteed To Get You Pumped Up
The Pursuit of Happyness
The Pursuit of Happyness is a 2006 film directed by Gabriele Muccino, starring Will Smith and his son Jaden. It's based on the true story of Chris Gardner, who struggled as a stockbroker before finally overcoming homelessness to become a successful businessman.
In the film's opening scene, Gardner lands an interview with Dean Witter and Co. but struggles to impress them due to his lack of education. He later meets Linda, who agrees to be his unpaid secretary. Gardner works hard at Dean Witter and eventually becomes a partner - but not before having lost everything during the 1987 market crash.
He and Linda struggle to make ends meet during this time, even though he is doing well in business. Eventually, they can afford to live back together again - homeless shelters being their temporary home until they can afford their place once more.
Things to learn from this movie:
1. Things may become worse before they get better, but you should never stop trying because one day, you will find the happiness that you've been looking for.
2. Don't be afraid to aim high and strive to reach your goals no matter how difficult it is or how long it takes; in the end, there will always be a reward waiting at the other side of all those struggles.
Steve Jobs
Steve Jobs is a biographical film about Steve Jobs, the co-founder, and CEO of Apple Inc., detailing his ascension from college dropout to one of the world's most notable entrepreneurs. The film is directed by Academy Award-winner Danny Boyle (Slumdog Millionaire) and stars American actor Michael Fassbender as Steve Jobs, alongside Seth Rogen, Kate Winslet, Jeff Daniels, and Michael Stuhlbarg in supporting roles.
The movie received very positive reviews from critics, praising its writing and directing style. The movie has grossed $40 million at the US box office since its release ($18 million being on opening day), making it one of the top 20 highest-grossing biographical films of all time.
The movie is based on three books; "Steve Jobs" by Walter Isaacson, "Becoming Steve Jobs" by Brent Schlender and Rick Tetzeli, and "Inside Apple: How America's Most Admired--and Secretive--Company Works" by Adam Lashinsky.
This film will inspire you to take risks and fight for your dream job even when it seems impossible.
The Social Network
This 2010 film starring Jesse Eisenberg tells the story of the origins of Facebook. It's an exhilarating tale of genius and betrayal, friendship and love.
The movie begins by showing off Harvard University student Mark Zuckerberg (Jesse Eisenberg) as he creates Facemash, a site that rates the attractiveness of different female Harvard students. His actions are met with hostility from various female students and faculty members, but he sticks to his convictions - even when his peers demand he take down the site. It is just one example of how Zuckerberg goes against the norms of society to fulfill his ambitions. The Social Network also includes scenes where Zuckerberg's best friend Eduardo Saverin (Andrew Garfield) accuses him of stealing "his idea" for Facebook, leading them to a bitter falling out.
In many ways, The Social Network is a story about how you can be your best self when you stay true to yourself - even if it means constantly fighting against what everyone expects from you. For example, in contrast to most business people who would settle for a higher offer from another company, Zuckerberg chooses the lowest offer instead because it allows him more freedom and control over his company's direction.
What lessons can you take away from The Social Network?
- Sticking to your principles will pay off in the end.
- You don't have to give up your values or morals to succeed.
- When things get tough, remember why you chose this path.
The Founder
The Founder follows Ray Kroc (played by Michael Keaton) as he transforms a small, family-owned business into a global franchise. It's based on the true story of how Mcdonald's became one of the world's most successful brands.
While this movie is fictional, it does provide an accurate depiction of how one person can change an industry and forever alter the landscape of the way we eat. It's rare to see such a detailed account of how someone managed to turn their life-long passion into a global empire, and who better than Ray Kroc?
Kroc was already an established businessman when he got wind of a little burger stand that was having trouble making ends meet in California. He had no intention of staying, but after seeing potential in the brand, he came back time and time again to convince the brothers to sell him their company. He did that with determination & ambition and turned it into something that would have been unrecognizable to its founders.
The Founder is a well-researched movie that provides great insight into the business world. The directors have done an amazing job of trying to show how Ray Kroc turned McDonald's from just another burger joint into one of the biggest fast-food restaurants in the world. It shows what made him so successful and why he was able to do it so quickly, something most people don't know about today but will be fascinated by when they see this enlightening movie.
What Are The Impacts of These Movies?
These movies have a lot of different impacts. It's not just about watching them and being inspired. It's about the discussions that will happen afterward. These films are so good that there will be a lot of discussion happening with your friends and family over these films. You might even start to think of other entrepreneurs or inventors you know who would want to watch these movies. They're also great because they show people overcoming the odds and following their passion, which can give you some hope if you're going through something tough right now.
Conclusion
The best business movies can not only be entertaining, but they can also teach you a thing or two. If you ever feel unmotivated, these movies are a great way to get your energy back. Some of them are inspiring, others are just downright funny, but they'll all put a smile on your face and give you the motivation to go out and start making some real progress.
You May Like