Sustainable Fashion: Clothing Care for Our Planet!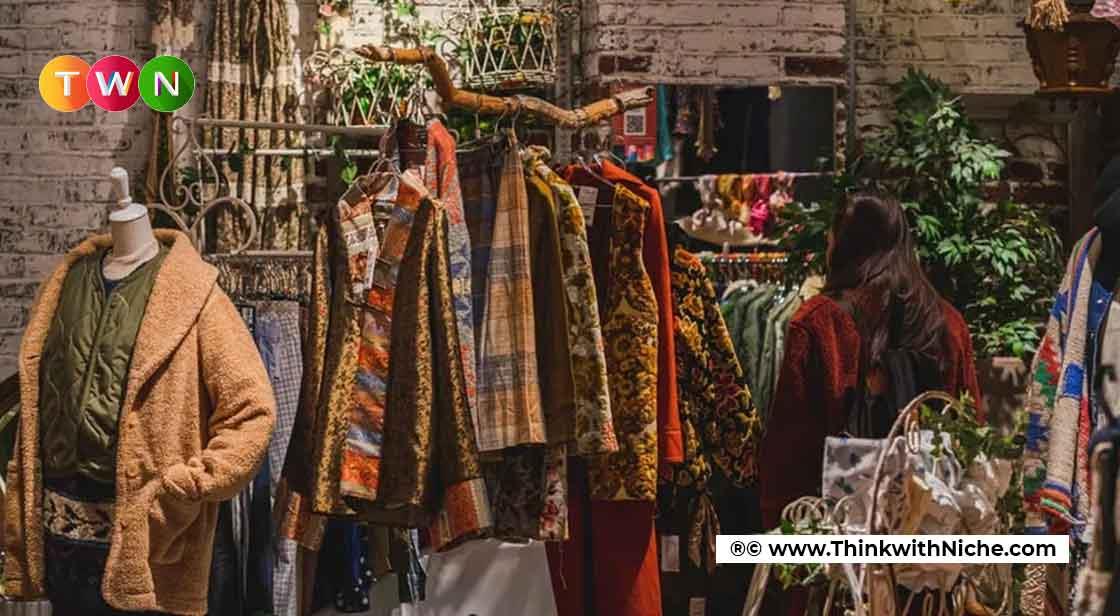 The word 'Fashion' has always attracted us. We all want to know about fashion trends and what clothes we must wear to look our best! You will be glad to know that Sustainable Fashion is the hottest trend at the moment! What is Sustainable Fashion? No need to exert yourself when you have #ThinkWithNiche by your side! Let us discuss it in this blog! #TWN
Continue Reading..
"Fashion shouldn't cost the Earth!" Indeed, the well-known designer of Eco-Friendly Loungewear, Zola Amour, uttered the gospel truth. It is an age when our planet is at risk due to global warming and climate change. We strive for sustainability, but the speed with which we are spending our natural resources has harmful effects on our environment. We are already facing dangerous consequences. Floods, earthquakes, and cyclones have taken so many lives. The dearth of water is another fear hovering over the world. We are afraid even to imagine the world without water! Therefore, the mantra of the time is to conserve the environment and put in all efforts for sustainable development in all walks of life!
Fashion Causing Environmental Pollution?
We blame the industries, oil refineries, and increasing traffic for increasing environmental pollution. But have we ever thought that the fashion world that we admire could also be the partner-in-crime? We are in awe of fashion. It is a dream world for us! The beautiful models walking with style on the ramp wearing glittering designer clothes blow us off our feet! But there lies a stark truth behind this glazy show!
Unfortunately, the fashion industry contributes to the loss of biodiversity and climate change. It uses excessive amounts of fossil fuels, water, chemicals, insecticides, and pesticides. The global size of the industry makes it an active contributor to land-use changes, chemical pollution, and micro-plastic pollution. It is not all! Fashion production gives way to malpractices such as child labor, slavery, and poor working conditions! It may be shocking, but it is true! The beautiful starry world of fashion is indeed causing harm to the environment!
Sustainable Fashion: The Best Solution!
One may ask, what is the solution? We must save our environment, that is for sure, but can we do away with fashion to prevent more wear 'n' tear to our planet? Fashion is not just a Ramp Walk show. It is all that we wear! We dress to express ourselves in our group and our society. We have different attire for a party and a different one for the office. We dress up casually for shopping and formally for a wedding reception. The reality is that we cannot leave fashion.
The fashion industry has doubled its units over the last fifteen years, and despite the pandemic, there is no sign of slowing down. It is growing, and as we can see, it will keep growing in the coming years also! But the truth is that half of our clothes were left unused in our wardrobe during the lockdown! And even if we decided that we want them no more, less than 1% went for recycling! This brings about incineration and landfill. This is why the textile industry is the biggest contributor to Micro-plastic pollution! It means we-
Buy more clothes,

Spend less money on our clothes

Wear them for less time!
It is a problem we have to overcome, and Sustainable Fashion is the only way we can do it!
What is Sustainable Fashion?
Sustainable fashion refers to the designing, manufacturing, distribution, and use of a particular product in an eco-friendly way! Here, we care about the environment, and we carry out the entire manufacturing process in compliance with the guidelines safeguarding the environment! We do not want our future generations struggling to breathe because we wanted to create a mind-blowing gown, do we? Sustainable fashion products are also superior products where you do not have to buy new clothes one after the other! They are softer and more comfortable!
Here, I cannot stop myself from mentioning Ethical Fashion that is similar to Sustainable Fashion! Ethical Fashion includes the likes and dislikes of the Vegan people. It restrains from using Animal skin and feathers. At the same time shows consideration for Social welfare. It is a positive change in the Fashion Industry to recognize the efforts of the workers and care for them. Thus, the challenge for this fashion industry is to figure out an alternative clothing line for people that are attractive to them and can be designed without giving stress to the planet!
Advantages of Sustainable Fashion
Sustainable Fashion makes you happy! There is less burden on your pocket because it is not that expensive. There is less burden on your mind because sustainable clothing is eco-friendly and puts less burden on the environment, and lastly, there is less burden on the body as it is a soft and light material!
Fabrics are made of Organic Cotton

No Synthetic Materials were used at any stage

No use of chemicals makes it Skin Friendly!

Affordable Clothing!

It renders a Personal Touch!
In addition to the above benefits, you can spread awareness by wearing a sustainable dress! You can prevent a few workers from committing suicide. Plus, you can contribute to the movement of saving the earth.
Sustainable Fashion Brands
So now we know that the Fashion Industry has transformed its vision to look at the world. Instead of the glamour and glitz, it is now making efforts to make you feel comfortable in your clothes. The various fashion brands are now competing with each other to make eco-friendly clothes. So check out the following:
Humana: This top American company excels in Sustainable Fashion products. They have everything in their kitty, from designer clothes to shoes and beauty products. Its mission is to promote the use of already produced coats and textiles. Its surplus goes to eight projects in low-income countries.
Jeanerica: Jeanerica is an American company that provides premium quality denim. Made from high-quality, sustainable fabrics, the Jeanerica Jeans come in perfect fit and style. It is constructed to last and has all the qualities prevalent in Denim Jeans.
Aligne: This top European Brand provides planet-friendly fabrics that last long. From organic cotton to soft viscose, the fabrics allure you with their variety. They may be sustainable but not short of class and richness! Aligne is set to win your heart with its luxurious appeal.
Patagonia: Patagonia is an American Apparel retailer based in California, USA. It is popular for its outdoor clothing for men and women and its efforts to save the environment. It produces products that last long, and it had also announced that it would give merchandise credits for purchasing used products.
Zara: Zara is a Spanish clothing company founded in the northern part of Spain. It includes apparel, cosmetics, and swimwear. The company specializes in fast fashion, but this year it has decided to contribute to the sustainability campaign and bring out a Join Life range of Clothing. It uses eco-friendly raw materials and procedures. It is also launching recycled boxes and bags.
Sustainable Fashion Brands in India!
Ka-Sha: Ka-Sha is an Indian brand of Sustainable clothing. It is based in Pune, Maharashtra, India. Ka-Sha or you can say Karishma Shahni Clothing celebrates handicrafts like handmade Sarees for women. She says, "I prefer that you don't use the word sustainable as I would rather use the word 'conscious' because the word sustainable has been so overused that the very understanding of it has become shallow. The word is limited to raw materials and processes for the people who claim they practice sustainability, and that needs to change. It should be about the people as well."
B Label: This clothing range is brought to you by the Bombay Hemp Company. They produce garments that you can wear every day. They are soft and free of toxic elements like UV Rays and carbon emissions.
No Nasties: No Nasties is an Indian clothing brand that caters to the Vegan community. It makes clothes out of 100% organic cotton. The best part is they are size-inclusive also! It is refreshingly minimal and soft.
Brown Boy: Why leave the boys out? This wonderful range addresses the clothing needs of boys. Prateek Kayan is the founder and CEO of this unique brand that manufactures hand-printed T-shirts, sweatshirts for boys, vests, and comfortable yoga pants.
Chakori Ethnic: Chakori Ethnic is a unique clothing range that focuses on the talent and skills of rural India. The ethnic apparel includes traditional prints like Kalamkari, Shibori, Hand Block and Dabu, etc. The brand works with rural artisans and craftsmen and helps them to earn better.
Testimonials
Zara Mia Ava's Designs are sustainable contemporary and different from anything you would find on High Street. I would definitely recommend it to anybody who wants to try something different which is sourced locally and is ethical yet Fashionable – Magan, Google Reviews.

Zara creates unique designs with wonderful dimensions in layering, always ethically sold and Vegan. Charlotte, Facebook Reviews.

Insom by Sajal Jain is an organic and upcycled clothing label that guarantees 100% zero waste production. Love it! IDiva.com

Asparagus clothing is the most sustainable fashion brand in the world! Trip Advisor
Conclusion
Sustainable Fashion is the new age definition of Fashion. We all must make it a part of our wardrobe. And why not; after all, we don't want to buy a luxurious gown or handbag that comes to us after unleashing harmful chemicals into the earth and making our planet weaker! Do we? Sustainable Fashion or Ethical clothing is eco-friendly! It not only looks great, but it is great in character also. It thinks about the planet and gives an infinite joy to the buyer. We would wear something that soothes our skin as well as our planet! Now even the fashion industry would smile at your purchase! So buy sustainable clothing and accessories and let the planet know you care!
If you liked reading this article, I have two more for you. Click on the link below to explore!
You May Like
Climate Actions and Goals
Climate Actions and Goals

Climate Actions and Goals
Climate Actions and Goals