Success Mantra for Building Strong Relationships Remotely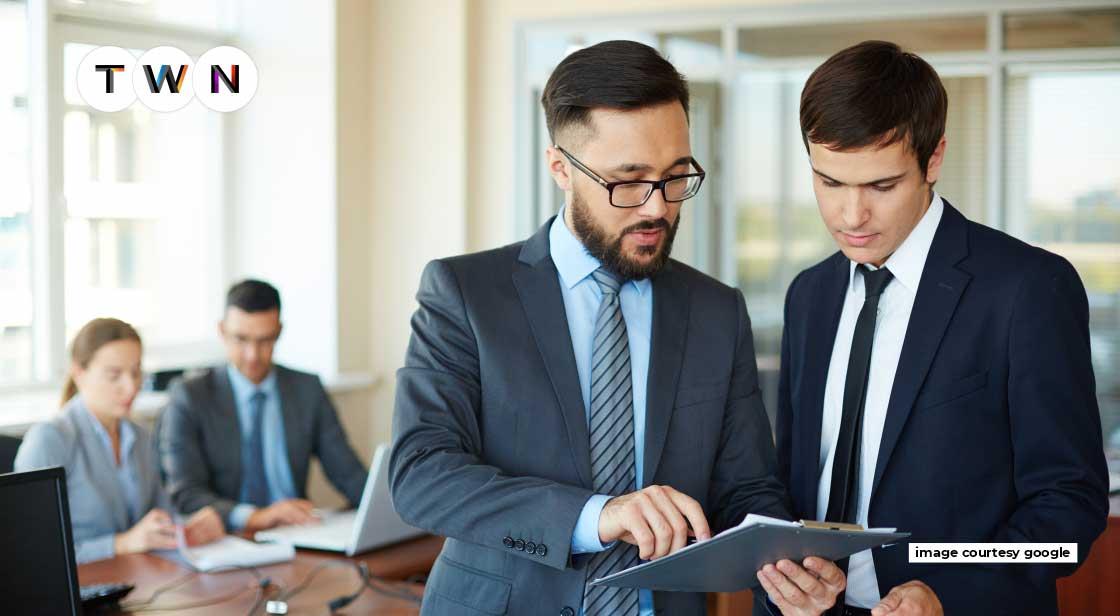 Working from home has evolved from a fad to a more plausible and credible option for many global corporations today.
As a strong supporter of work-life flexibility and virtual workplaces, I believe it is a true win-win situation in which a company can save money while retaining hard–to–find talent in locations other than the mother ship, and skilled professionals turn out to be happier employees because they have the privilege of work-from-home without the hassle of relocating or commuting to pursue their dream job! The same is the case with relationship building with remote clients. Although virtual meetings can never beat the efficacy of in-person meetings, still there's a lot you can do to manage virtual client relationships effectively. This blog talks about some key relationship-building advice that will help in building trust in a virtual relationship with clients. #TWN
Continue Reading..
For decades, businessmen and their clients have used in-person meetings to advance projects and strengthen their relationships. However, even if you live in the same city as your clients, virtual relationships are the new normal.
Remote work is here to stay, according to 78 percent of the nearly 700 CEOs polled in PWC's CEO Panel Survey. While the recent pandemic threatened to stress business-customer relationships, communication, and productivity, FlexJobs' research on remote work found exactly the opposite effect.
Having said that, the growth of remote work has inarguably changed business. Even those who have honed their in-person communication skills to strengthen client relationships will need to broaden and adapt their methods for a completely remote setting.
Relationship Building Advice – Remotely
Let's explore some important insights on relationship building in virtual space:
Developing a reputation as a trustworthy and credible business partner can help you attract new clients, close deals faster, and market more effectively through referrals from satisfied customers.
Here are some things to think about when building trust remotely for a stronger relationship with your clients:
Provide a user-friendly website: Your website should be simple to use and include clear contact information so that clients know how and when to contact you.
Video meetings instead of calls: Seeing your client during video conferences allows for more personal interaction for both parties and may establish trust more effectively than just hearing their voices over the phone.
Engage via social media: By following your clients' social media accounts and engaging professionally where appropriate, you demonstrate your awareness of their ongoing work as well as your own involvement in the industry.
Follow their news: Sign up for your client's newsletters, stay up to date on product and service changes, and be familiar with their marketing campaigns. Clients will have the most faith in you if they see that you take the time outside of your direct interactions to keep up with the latest developments in their business.
These actions can help your client feel confident and secure when doing business with you.
Establish How You'll Communicate
Because remote work reduces client engagement, it is critical to have multiple communication channels for meetings, updates, and check-ins. In addition to sharing email addresses and phone numbers, it may be beneficial to discuss preferred project and task management applications, video chat platforms, and other mediums for communicating and sharing documents. To ensure compatibility with your client's preferred apps, you may need to install new software or coordinate an alternative.
Similarly, take the time to learn what your clients are comfortable with. Some people may prefer voice calls over video calls. Others may prefer written communication to live voice communication. If you work in different time zones, you'll need to set up early meetings — which time zone will be the default? Addressing these questions ahead of time will help to build trust and save time by trimming through any chaos that may occur during virtual communications.
Set Clear Deadlines and Expectations
Deadlines are more than just delivery dates for products and services. You may need to discuss results with your client depending on the nature of your work. Do you, for example, offer consulting services? Interested in assisting with a marketing campaign? Maybe you're a lawyer or a therapist who will be working with a client for an indefinite period. Set clear expectations for the duration of your collaboration, your objectives, and the benchmarks you'll use to track your progress.
Setting expectations for your virtual work relationship — and making conversation focused and effective on both sides — involves specifying what will happen, when it will happen, and why it is important.
Listen Actively
Staying present while actively listening means not looking for a place to respond, but rather learning and understanding. It's easy to get distracted by other emails and messages when using a video chat platform and fall into the trap of waiting patiently for your turn to speak to avoid cross-talk. As cyberpsychologist Andrew Franklin discusses at Insider, some of us are distracted by our own image on the screen. These obstacles may prevent you from fully comprehending what your client is saying.
Actively listening to your client shows that you understand their needs. It will also assist you in determining the root causes of your client's problems so that you can better assist them in resolving them.
Ask questions before responding. Repeat what you heard back to them in different words to ensure that you heard correctly and understood what they were saying. Similarly, after you speak, ask them questions to get them to use a similar pattern. Active listening will not only improve your knowledge of your customer's needs, but it will also allow you to ensure that they listen to you when it is your turn to speak.
Ensure Your Systems are Compatible
In the digital age, communication takes precedence over collaboration. This applies to the tools and software used by various departments within your company, as well as taking the time to learn what formats, applications, and systems your customers prefer. Even if you agree on formats and apps, you may need to talk about security and access restrictions.
For example, if you have a healthcare client who needs a certain level of security or who needs to screen digital files with special software, you will need to incorporate this process into your communication system with them. You might have a client who prefers to share files via a cloud application rather than email attachments. Going digital effectively requires early and frequent communication to learn each other's boundaries, preferences, and restrictions before they become impediments to working together.
Make sure to share documents and obtain signatures digitally while adhering to your company's security policies. Having a digital document platform that meets all of your workflows is far easier than juggling multiple services to complete a single project. You can change security or access settings in one place with a best-in-class solution. This convenience will be appreciated by your clients, allowing you to build stronger relationships with them.
Get Personal
Even the most professional virtual meetings can feel impersonal, and other types of online communication can feel isolated. To build strong client relationships, and encourage personal and enjoyable communication. As Sammi Caramela writes for Business News Daily, there are numerous ways to connect with your clients on a personal level by utilizing a variety of channels (social, phone, video, and in-person when possible) and message content.
This can be accomplished by communicating frequently, answering questions, getting feedback, and responding appropriately. For example, you could send a client an email asking them to leave a review online, and then answer back to that review by thanking them for their time. You could even use messaging service to allow clients and employees to communicate in real-time, as well as networks for icebreakers, trivia, or other games.
Continue to Adapt
A project's course can quickly change, and without regular communication, an unexpected change can jeopardize a client relationship. Adapting to changing schedules, workloads, and responsibilities is critical, especially in a remote setting.
Make it a priority to communicate any issues you may have with an upcoming project as soon as possible. This could include discussing scheduling issues, technical difficulties, or established expectations.
Relationships have always been the foundation for business success, but the transition to digital business operations has increased the need for creative and willful efforts in this area. You can help make this transition feel more human and harmonious by ensuring that both your team and your clients have access to useful tools and valuable resources.
FAQs
Let's explore virtual relarionship building FAQs:
How do you build relationships virtually?
Be personal

Be helpful

Be rich

Be yourself

Be consistent

Be engaged
What are the disadvantages of virtual relationships?
No physical presence: Physical presence is sometimes critical.
Identity issues: The accuracy of information found on the internet is not always guaranteed.
Addictive: Virtual relationships have the potential to become addictive.
Sham people: The option of safeguarding one's identity also has a disadvantage.
You May Like
Innovation and Communication

Innovation and Communication

Innovation and Communication

Innovation and Communication