Style Your Hair According to Your Facial Shape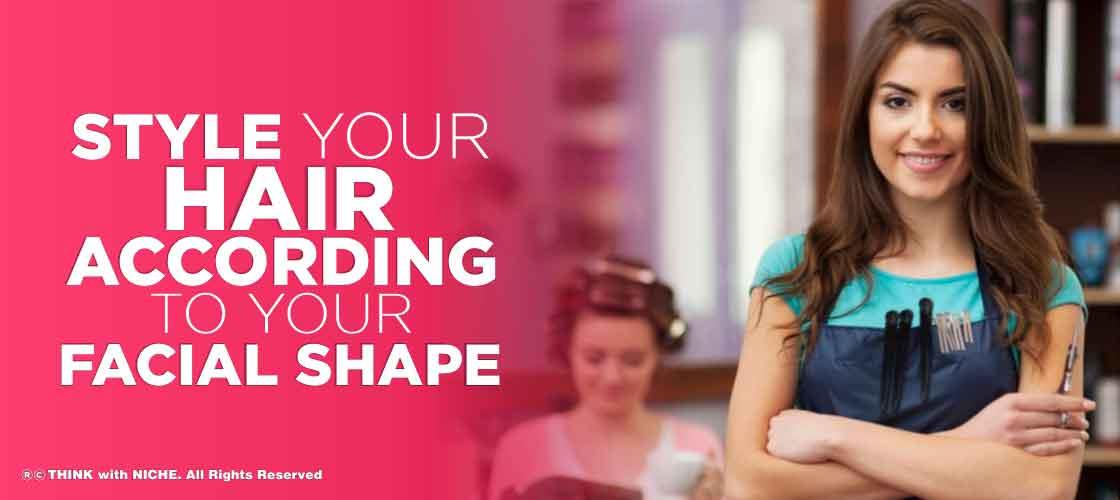 The most common mistake made when seeking to determine one's face shape is to assume that everyone's face is round. When assessing your face form, consider your hairline, facial width and length, and jawline. Try to figure out your face shape and choose the ideal haircuts and hairstyles to complement it. #ThinkWithNiche
Continue Reading..
When attempting to assess one's face shape, the most prevalent mistake is to believe that everyone's face is merely round. Your hairline, facial width and length, and jawline should all be considered when evaluating your face shape.
The first step is to stand in front of the mirror and pull your hair back into a ponytail. Wear a headband to keep all your hair out of your face. Make sure your hairline is visible. Try to figure out your face shape using the guide below, and then look at the best haircuts and hairstyles for your face shape.
Round Shaped Face
You have a round face shape if you have prominent rounded cheeks and the breadth and length of your face are equal.
Your face is rounder, and your haircut should help to lessen the roundness. For this facial shape, avoid short haircuts if you have curly hair. On this face shape, long straight hair looks great. If you have smooth, straight hair and want to try out a short haircut, go for a defined pixie cut with long, side-swept bangs that fall just below your cheekbones.
Round-faced ladies frequently make the mistake of hiding their faces under a thick mane of hair. Soft, wispy bangs should be avoided because they will emphasize the gentleness of your features.
Oval Shaped Face
You have an oval face shape if your forehead is slightly wider than your chin and your face length is one and a half times your face breadth.
Women with this face shape are fortunate in that practically any hairstyle or haircut would look good on them. The only thing to keep in mind is that because the face is already long, you should avoid adding height to the hair. Long wavy hair with a sweeping fringe gives volume over the face and frames it effectively. For this facial shape, a blunt cut is not recommended.
Avoid excessive bangs, as they may make your face appear shorter, and avoid one-length hairstyles, as they may make your face appear longer.
Long Face
This face shape is like an oval, but the facial width is smaller and the chin is narrower.
Any haircut or style with volume in the crown area is a no-no since it heightens the face and makes it appear longer. Choose voluminous hairstyles that will round out your face. This aesthetic is best achieved with beachy waves.
Hair that is longer than mid-length lengthens the face, therefore avoid it. Also, one-length hair and super-smooth appearances might make your face appear longer. Pixie cuts, high updos, and heavy blunt bangs should all be avoided.
Square Shaped Face
A square face shape is defined by a square chin, a pronounced jaw, and a face length, forehead, and jawline that are nearly the same width.
The face is quite sharp in this face shape type, with the length and width virtually equidistant. You must divert attention away from your prominent jawline. Choose textured hair that is choppy or curly. It looks excellent with a long-layered hairstyle with a central parting and the ends brushed inwards.
Avoid too thick bangs or harsh hairstyles, since they will emphasize your face's angles even more. Any extreme, slicked-back appearances should be avoided as well. Curls can expand your face, so go for loose waves or straight hair.
Diamond Shaped Face
You have a diamond facial shape if your cheekbones are wide and your forehead and jawline are narrow.
The focus must be diverted away from the narrow hairline and sharp chin. Curls are the finest approach to provide the appearance of narrowing the face and balancing the chin. Curly or wavy hairstyles in the short to shoulder length range look excellent. The appropriate hairstyle for this facial shape is layered soft waves.
Avoid straight-across bangs since they emphasize the widest region of your face, making your chin appear even smaller. One-length bobs with blunt fringe should be avoided.
Heart-Shaped Face
A heart face shape is defined by a larger forehead, narrower chin, and rounder cheeks.
Instead, you should focus on your eyes and cheekbones. A fringe is the greatest choice for this. A side-swept wispy fringe conceals but does not conceal the large forehead. Your face is well-framed by flowing wavy hair that reaches your chin. Avoid hairstyles with a lot of crowns.
Avoid putting too much pressure on the central section. Short bangs should also be avoided because they might make your chin appear even narrower.
Conclusion
Many individuals overlook the importance of knowing your face shape while picking the perfect haircut for them. You may ensure that your style and appearance will not make you unhappy by determining your face shape for hair inspiration.
If you liked reading this blog, we have two more for you on a similar theme. Click on the link below to explore!
Reason Why Kylie Jenner is Ruling the Millenials