Six Questions To Consider Before Starting Social Media Ads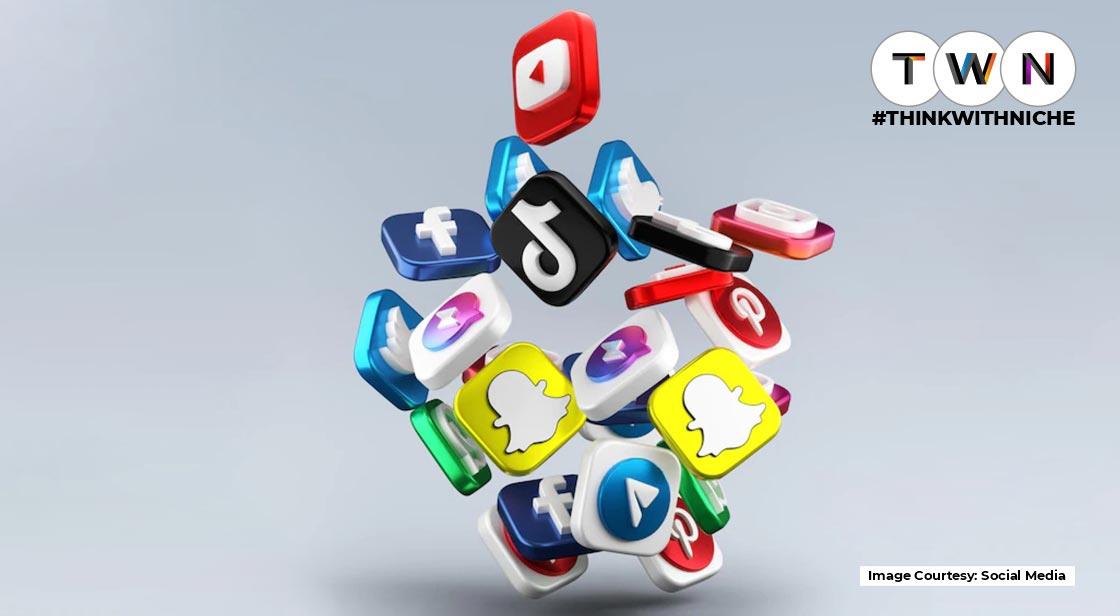 Using social media to reach potential clients and customers is known as social media advertising. It may involve ads on your preferred social media platform, such as Facebook or Twitter, or it may take the shape of a sponsored post from an influencer who has an account on Facebook, TikTok, Instagram, or Twitter.
Compared to traditional advertising, social media platforms let users spend more time with more relevant information, making social ads more profitable because they are more likely to be viewed by the key audiences for a given good or service.
One of the best instruments for advertising today is social media advertising. The demand for these adverts has significantly increased as a result of the capacity to target the people you are attempting to attract directly. This could be done via email, SEO, affiliation, and many other methods. Most ads on social media can be done without or with influencers. Influencers can also be used in other marketing forms.
An influencer is all that's required to promote your products/services. This means that there is a ready market available for your products/services. This comes at a cost. The ads' prices will go up if the influencer is larger than the audience. You must also have a strategy and a plan to make sales via social media ads.
Before you run ads, there are some questions that you must ask.
Continue Reading..
Launching a new advertising campaign is exciting. Advertising your product or service to the world is exciting, whether you launch a paid search campaign or new Facebook ads. It takes a lot of work to set up an effective advertising campaign. You need to create a creative brief.
Creative briefs have been used for decades in advertising to make sure that both the client and agency are clear on their goals. An agency without a brief could spend weeks creating amazing ideas and creative executions that aren't in line with the client's goals.
It doesn't matter how you design your advertising campaigns. However, it is vital that all of your employees agree on the goals and objectives for your company's marketing efforts. It is crucial that everyone agrees on the creative brief before any project begins. This will ensure that everyone is working towards the same goal.
Due to the massive potential traffic, leads, and revenue that paid advertising on social media sites offer, small businesses are able to use it. As a result, on-demand paid advertising, often known as social media sponsored commercials, is growing. Because any business, no matter how big or little, may now use social media to produce excellent outcomes for the first time in generations. Without a doubt, the paid advertising market on social media and the internet is booming right now. where marketers spend tens of thousands of dollars per day to bring in millions of dollars. Therefore, startups can now rapidly go viral on social media. And to reach their intended audience, market their goods and services in order to increase leads and sales.
Advertising has been a key part of the business since its inception. With social media, it is now much simpler and more cost-effective. Paid advertising is available on Facebook, Twitter, and other social media platforms, such as LinkedIn, Instagram and Pinterest, Snapchat, and YouTube.
Not only are catchy headlines and impressive creativity important for making your social media ads successful, but there are many other important factors that you should consider. To ensure you're doing it right, ask these Six questions before you run an ad.
1-Why Should I Run This Advertisement?
It is foolish to do anything on social media without having a strategy or plan. A clear goal and purpose is essential. Once you have established your goals and objectives, you can easily determine the type of advertisement that is best for your business.
Social media ads are typically used to generate leads, brand awareness, and increase sales. You can create your strategy based on your requirements. Once the campaign is over, it will help you to measure your success.
2. Who Will Be My Target Audience?
After the objective is defined, it's time to decide on your target audience. Your ad campaign will be affected if you understand your target audience. It has been shown that many social ads fail because they do not reach the right audience.
You need to decide on factors such as the location you wish to target, and whether or not you want them to be of a particular age or gender if they are interested in their education, work, and relationship status. These questions will help you determine the type of people that you want to target with your ads.
3. What Platform Should I Select?
It is much easier to choose the right social media platform once you have identified your target audience. Each social media platform has its own target audience and each one is unique. If your target audience is younger, between 25-35, Facebook and Twitter are the best platforms to run your ads. LinkedIn is a better option if you have a product for your business and your target audience is 35-60-year-old business professionals.
Although there is no single platform that will work best for your company, these factors can help you make the right decision when choosing a platform.
Also Read: The 10 Best Customer Engagement Ideas for 2022
4. What total budget should I choose?
Social media advertising can be much more affordable than traditional advertising methods. These ads don't require a large budget. You can also adjust the amount you spend depending on how effective your ad is. You can choose between two types of advertising budgets for Facebook and Twitter: a daily or lifetime budget. Daily ad budgets require constant monitoring on your part. You will not be allowed to pick a time for the ad. You can choose the start date and end date for your lifetime budget and plan your budget accordingly. Keep in mind that your budget requirements will be affected by the choices you make regarding your target audience and platform.
5-How will your leads convert?
Marketers should consider the conversion goals of leads after answering these questions. Do they want to fill out a form? Will they make a purchase online? Will promotional products aid them in their journey? Will they prefer to talk to someone and make their purchase over the phone? These questions are often dependent on the industry you're in and what your products or services are. Businesses that sell complex, expensive, frequently bought, or urgently needed products and/or services often get more inbound leads than those who are online.
It is important to determine whether people will convert online and over the phone. This will impact not only your call to action for your ads and landing pages but also the technologies that you will use to track conversion rates. Google Analytics can track online conversions. However, if you believe leads will convert by calling you, you'll want attribution, as well as intelligence on these phones, leads with a conversation Intelligence solution.
6. How Do I Evaluate The Success Of My Advertisements?
Evaluation of the performance and outcomes is crucial for optimizing ROI. It is important to know the exact number of people who saw your advertisement and the results. Social media has the advantage that you can track everything using the many tracking tools.
Many platforms offer real-time metrics, which provide instant performance reviews and feedback. Google Analytics can also be used to evaluate the effectiveness of your social media ads.
Once you know the answers to these questions, you are ready to start posting social media ads. If you're new to social media, you can start small and learn how it can help. Sales don't happen by chance. To make sales, there is always a need to push (making efforts) as well as pull (using sales strategies) in order to run ads for any business. You must be strategic about how you run ads to make them successful before they even start. You must plan and anticipate the worst possible outcome and offer the most value.
Related Blogs


You May Like