Have a scary Halloween with these Trunk or Treat ideas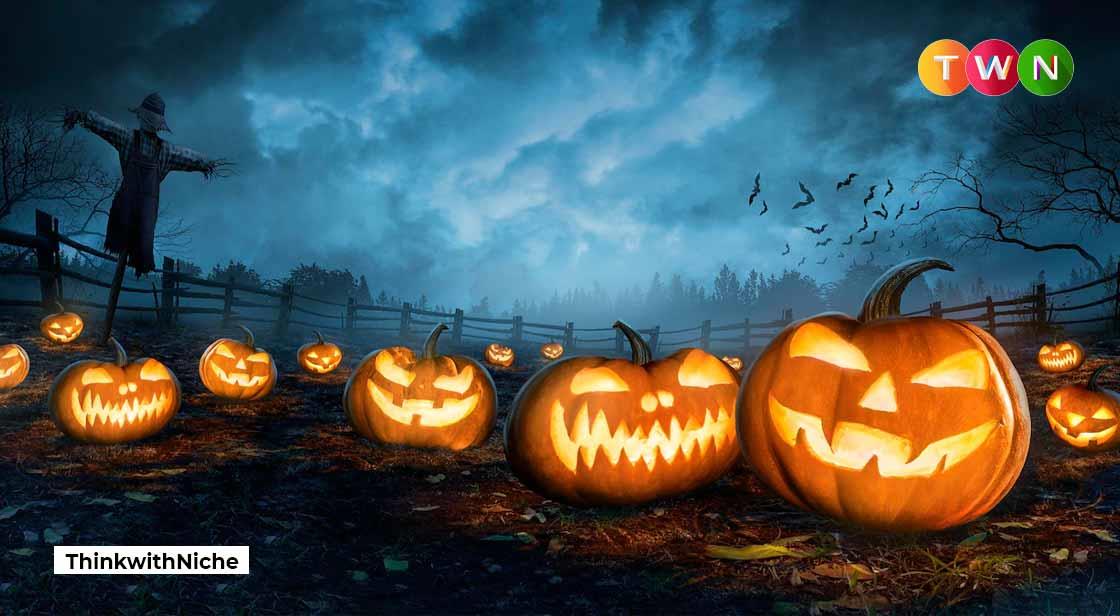 Halloween is one of the most favorite holidays of the world, but the celebration of this festival has changed quite a lot over the centuries. The most recent way of celebrating this festival is "trunk or treat" which has gained a lot of popularity, as it is one the best way to gather together and celebrate this festival in a mass, but as this way of celebration is getting more and more popular, people require more and more ideas for decorating their trunks. Hence, I am here to provide you with a few great themes to decorate your trunk and grab the attention of all the gentry. #TWN
Continue Reading..
From communion with the dead and pumpkins and pranks, Halloween is a patchwork holiday, stitched together with a cultural and religious tradition that spans centuries. It all began with Celts, whose culture spread across Europe more than 2,000 years ago. 31st October was the day when Celts celebrated the end of the Harvest season in a festival called Soin. It is also considered as the Celt's new year and was considered a time between years. A magical time when the ghost of the dead walked the earth. When the catholic church's influence grew in Europe, it frowned on pagan the rituals like Soin. In the 7th century, the Vatican began to merge it with the church-sanctioned Holiday. November 1st was now designated as "The All Saints Day" to honor martyrs and the deceased faithful. The night before October 31st was celebrated as All Hallow's Eve, as all saints day was also called Hallows day, which ultimately transformed into Halloween. The holiday was brought to America by Irish immigrants in the 1840s. They also brought the rituals associated with the festivals. They played harmless pranks on their neighbors, and these pranks eventually turned into a trick or treat. People nowadays find new ways to make these festivals more exciting, and hence, they found a new way to celebrate these festivals. One of the most recent ways to celebrate this festival is "Trunk or Treat," where people gather in a parking lot with an open trunk of their vehicle, which contains treats but is decorated with goofy and scary stuff. If you also want to enjoy this festival in the way of the masses, we are here to provide you with the Top ten most innovative trunk or treat ideas for your next celebration. These trunk or treat ideas are easy to execute and a lot of fun.
Candy Land Trunk or Treat
Decorate your car with some candy-inspired posters and accessories, which not only look attractive but also lightens up the mood of the people who have been scared all day long from those scary trunks.
Pirates Trunk or Treat
Decorate your car with some goofy stuff inspired by the pirates, like their signature Hat and Swords, and also, don't forget the eyepatch.
Teenage Mutant Ninja Turtle Trunk or Treat
You can use simple green solid-colored fabric along with some craft papers to design the eyes and mouth of the turtle and get the most beautiful trunks in that Parking Lot.
Minecraft Trunk or Treat
Just engrave your pumpkins in a Minecraft-inspired design or build up some accessories with some cardboard and fabric.
Finding Nemo Trunk or Treat
Fill up your trunk with some light blue color balloons to mimic water and add some hand-crafted fishes to it and wallah! You
Have one of the most unique and innovative trunks when compared to all of those standing in the parking lot.
Angry Birds Trunk or Treat
All you need is some spray-painted boxes, some stuffed birds, and some cardboard shaped and painted like pigs, and you have transformed your car into the Arena of one of the most brutal wars of history.
Harry Potter Trunk or Treat
Add some brooms and the legendary The Sorting Hat and some more handcrafted accessories inspired by the Harry Potter movie, and you are all set to scare some kids away.
Shrek Trunk or Treat
Halloween is all about the scary stuff, and Shrek is one of the most loved monsters. Decorate your trunk with some Green colored cardboard and fabric, and don't forget to add the stuffed toys of some Disney characters like The Pigs, Pinocchio, Donkey, and the Puss in Boots.
Cookie-Monster Trunk or Treat
Just craft out some blue-colored chart paper and cardboard and place them in your trunk as a decoration. In this theme, you can also offer cookies as treats.
Spider Web Trunk or Treat
You just need some Spider Web and some fake spiders to decorate your car trunk, you can pick up the spider web from the dollar store, and fake spiders can be found in any toy store. It is also one of the cheapest Ideas for Halloween.
Conclusion
I hope I have provided you with some great scary Trunk or Treat ideas. Halloween is one most awaited holidays and should also be one of the memorable ones as the holidays arrive only once a year. Hence trunk or treat can be a great way to celebrate this Halloween, and I'll make sure to wander around all the parking lots and see how many of my readers used my Halloween scary trunk or treat ideas. Happy Halloween in advance.
You May Like