Rising Seas and the Fate of our Landmarks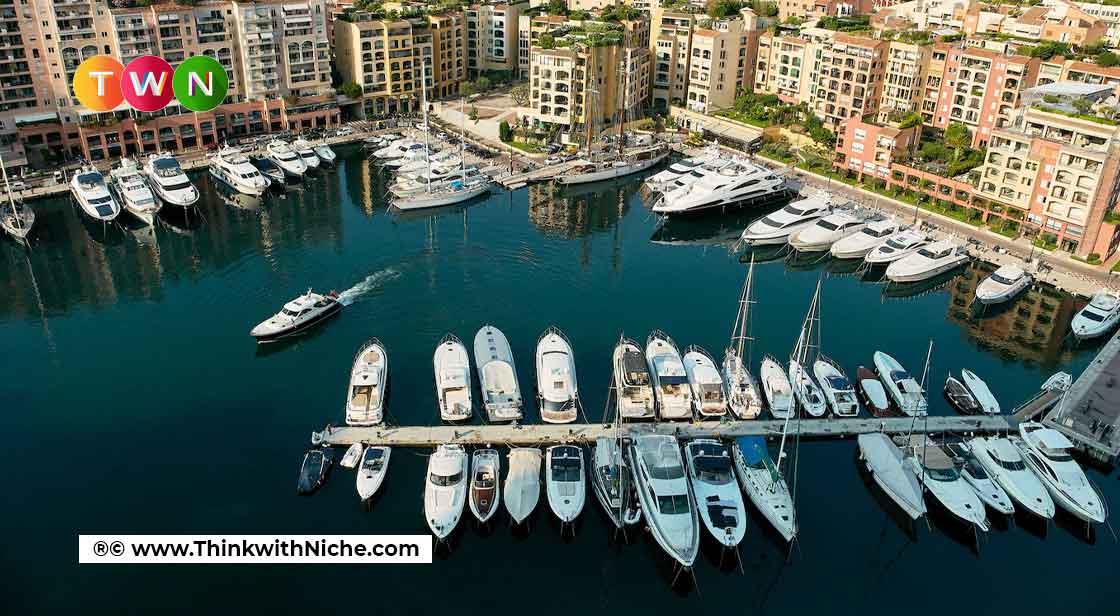 The rise in sea level has brought the planet to a situation of immense risk. Scientists believe that the water would gulp in about a meter of the earth's surface by the end of this century. There is no doubt that it would bring serious damage to the people and property. Most importantly, our heritage landmarks are in great danger. We will review this grave situation in this article. #ThinkWithNiche
Continue Reading..
Global Warming and Climate Change are two words we have heard so many times in the newspapers and the internet. 'The scientists urge us to save the environment. They keep chanting against rising water. They warn us against cutting trees. We do hear it but soon forget it! It makes no difference to us, but it does make a difference to something else - our heritage! Our heritage is in great danger. Our heritage includes our landmarks. We are very proud of them but we forget that we can lose them very soon.
Rising sea level and other Factors
Climate change has given way to a rise in sea level. The US agency has analyzed that the sea has risen about 8 centimeters in the last 23 years. The rising of sea level occurs due to the temperature rise. It results in -
Excessive heat leads to the expansion of oceans.
Melting of Ice areas of Greenland and Antarctica leading to Global Warming
Mild snowfall and melting of glaciers.
The UN Intergovernmental Panel on Climate Change (IPCC) opines that human activities have already made the planet warm by 1.1 degrees Celsius in the last 170 years. In addition to rising sea levels, soil erosion, floods, heavy rains, and the frequency of large wildfires have become a danger the various archaeological sites, cultural landscapes, and historical buildings across the world.
Landmarks at Risk
According to a survey done by Climate Central, 4 degrees of warming could result in a 30 degree rise in sea level over the next 200 to 2000 years. It's possible that our landmarks will become invisible as a result of this. Tide levels in Venice, Italy, which is renowned as the "City of Water," can rise more than 2 feet above average sea level. As a result, floods in the year 2019 may engulf the people and property of the area.
We must not ignore this impending danger at any cost. Other countries and cities should make a strategy to avert this crisis. The researchers say that at least 50 big cities must either begin to evacuate or build strong defenses against water. High tides would gulp in about 15% of the land population. If the human race does not take note of this danger and give a blind eye to the tidal wave approaching us, we would be heading for a disaster. Because if we keep doing what we're doing, global temperatures will rise by 3 degrees. It means that the sea level would increase by a massive 21 feet, and we can imagine how dangerous that may be! It would put roughly 800 million people in peril, and we can imagine what would happen to our landmarks. They were about to be submerged in water.
The great 'Statue of Liberty in New York and 'Burj Khalifa' are at risk. The analysis of Climate Central confirms that the Asian countries especially India, China, Vietnam, and Indonesia are at risk.
Gateway of India, Mumbai – The popular tourist destination will soon disappear from Mumbai. Rising sea levels have marked danger on this famous landmark. It is the monument from where the British troops left in 1948. The Greenpeace activists are campaigning to alert the Mumbaikers of this imminent doom. The campaigner Brikesh Singh said, "If we don't act now, the city of our dreams will be caught up in a never-ending nightmare, and we are the last generation that can prevent this from happening" This means that about 50 million people would be at risk.
The Temple of Literature, Hanoi, Vietnam – This picturesque temple of Literature is one of the most popular destinations in Hanoi. This great example of Vietnamese architecture was built as a university dedicated to Confucius, scholars, and sages. It welcomes infinite tourists every day but now this wonderful structure is also at risk of submersion.
Banka Lungshan Temple, Taipei – This famous temple in Taiwan is dedicated to Guanshin Buddha and other divine spirits. It is a great tourist attraction owed to its beautiful decoration and wood sculptures. Sadly, this temple is also under threat. It is already restored many times due to natural disasters and damages. Nobody would want to see this revered temple sinking in the water.
Shanghai – The streets below the Lujiazui skyscrapers are also in danger. They would be covered in water if we have 21 feet of sea-level rise. As many as 83% of populations would be vulnerable to drowning in 1.5 degrees of warming and 94% would be vulnerable under 3 degrees.
The Statue of Liberty, New York – This famous statue is sadly under a big threat of disappearing in the water because the coastal cities of the USA like New York are at risk due to rising waters. It would leave 19% of the population to suffer in the floods. It means that the base of the Statue of Liberty could be submerged in waters.
Buckingham Palace, UK – O' God Save the Queen! The great Buckingham Palace, the residence of the queen of the United Kingdom is also under threat. In the coming centuries, about 5% of the population would experience flooding and with the increasing emissions, it could go up to 11%. These are scary figures.
State Hermitage Museum, Russia – It is another symbol of excellence that is under threat. This museum of St. Petersburg is the largest art museum in the world in terms of gallery space. It was founded in 1764 when Empress Catherine acquired a wonderful collection of Paintings from a merchant of Berlin named Johann Ernst Gotzkowsky. The beauty and architecture of the museum are very alluring and attract many tourists. Now the rising sea levels would soon gulp in the entrance to this great structure also.
What can I say? These are the consequences of rising sea levels. We can see the terrifying consequences of rising waters for ourselves. In the following years, over half of the world's population could perish. The above-mentioned wonders are just a few of the many that have been put in jeopardy. Indian Superstar Shahrukh Khan's famed historic bungalow 'Mannat' in Bandra is also in danger of sinking. Mumbai, India, is just one of the cities that will be impacted by the expected sea-level increase by 2050. Kolkata and Chennai are both under a lot of pressure.
. In fact, all coastal areas around the world, including Spain and Greece, must be kept under constant surveillance. This isn't the end, not yet! We still have time to atone for our transgressions. We have the ability to stop global warming.
Reduce your carbon footprint by planting trees.
Soil Erosion Prevention
Conserve water and energy.
We still have time to safeguard our landmarks and people from destruction. Our historical landmarks are an important component of our culture. We are incredibly proud of them and cannot let them go! To be able to safely hand over our landmarks to our children and make them proud of their legacy, we must maintain them. Now is your turn! So let us reduce our emissions and call for a new beginning!
You May Like
Climate Actions and Goals
Climate Actions and Goals

Climate Actions and Goals
Climate Actions and Goals