Relationship Marketing - An Important Tool For Success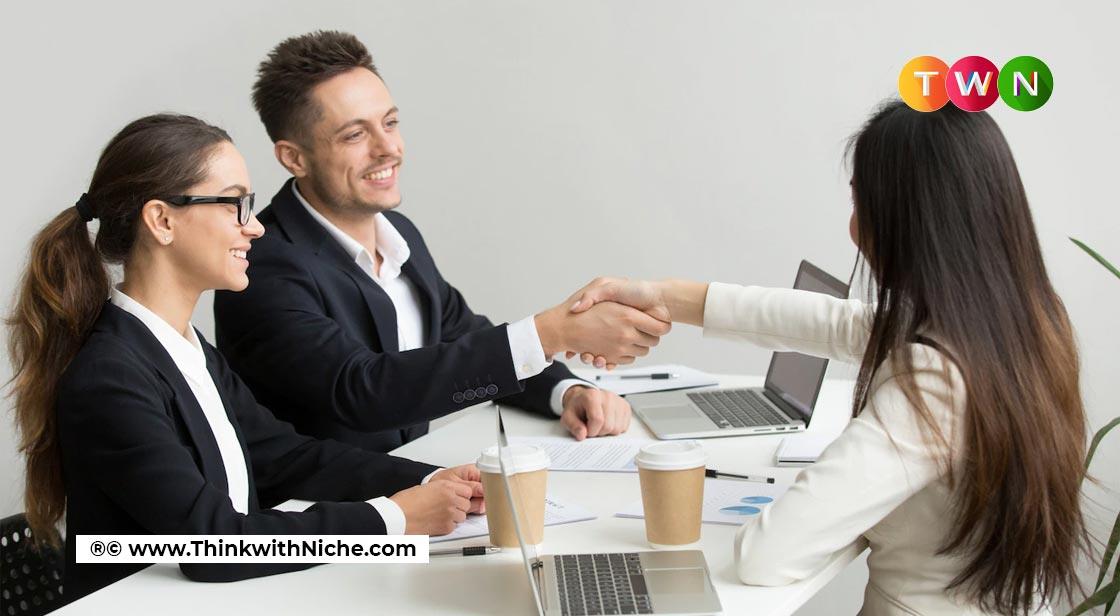 The development of enduring, mutually advantageous ties between a seller and a buyer is known as relationship marketing. For business, Relationship Marketing (RM) is the art of developing unique human connections with its customers. On the other side, customers see RM as an opportunity to communicate their requirements and to get those requirements met. It entails cultivating a genuine relationship with the customers in a way that makes them want to remain with you.
Our main focus is to spread awareness of how crucial relationship marketing is an important factor in effective customer relationship management which enhances long-term customer engagement. Businesses cater to customer loyalty and customer satisfaction. #ThinkWithNiche
Continue Reading..
There is undoubtedly a growing interest in the subject of Relationship Marketing. The strong rivalry characterizing today's business environment has resulted in the building of stronger firm-customer relationships. The phenomenon described by this concept is strongly supported by ongoing trends in modern businesses. More and more firms are capitalizing on strong firm-customer relationships to gain invaluable information on how to best serve customers and keep them from defecting to competing brands. Hence, customer relationship building creates mutual rewards which benefit both the firm and the customer.
By building relationships with customers, an organization can also gain quality sources of marketing intelligence for better planning of marketing strategies. It is important, therefore, to empirically examine the actual impact of the underpinnings of relationship marketing on customer loyalty. Such understanding will assist in better management of firm-customer relationships and in achieving a higher level of loyalty among customers. This, however, requires that a business have an existing customer base. With this in place, businesses must get to know their customers' preferences, including what products they enjoy and how they use them. To start the relationship marketing process, businesses that do not have an existing customer base will need to start by building one. Those with an existing user base will need to focus on understanding their customers.
In a relatively linear form, we can read or hear: "We are preparing for you..", "We have opened for you.." and so on. These external manifestations may give the impression that customer orientation- helpfulness, honesty and decency towards the customer, efforts to solve the customer's requirements or problems is a constant part of the company management tools. This will not only build that sense of trust but will also create an ambiance of comfort. In the end, we all are doing something for society. Once a business has a good grasp on who their customers are and what they want, they can then work to build a strategic marketing campaign that revolves around their customers' unique interests and behaviors.
There are different levels of relationship marketing.
Basic marketing: It is the first step in marketing. It involves acquiring a customer and successfully guiding them through a sale.
Reactive marketing: It is when a company can receive feedback from a customer after a sale.
Accountable Marketing: Similar to reactive marketing, but taking it a step further, this occurs when a business reaches out to a customer for suggestions to improve their experience with the business.
Proactive marketing: Here businesses actively work to improve their products and services to provide the best possible experience for their customers. Lastly, partnership marketing, where it involves collaboration with other businesses to improve customer experience and satisfaction.
No matter which level you focus on, good marketing puts its customers at the center of all campaigns and strategies. A business should start with basic marketing to build a customer base, then work through the remaining steps to get to know its customers and provide the best product, service, and experience possible.
Traditional views of marketing are now being challenged and are slowly giving way to a new age of marketing, emphasizing the process of developing and maintaining an effective level of organizational-customer relationship.
Why Is Relationship Marketing Important For A Business?
What is the importance of marketing for a business? Marketing is essential to any organization because it helps businesses gain new customers as well as retain customers who have previously interacted or done business with that brand. Customer retention is crucial because relationship marketing aims to satisfy customers' needs and provide feedback to help them return. Relationship marketing can bring a lot of benefits to a company. These benefits of relationship marketing will be discussed in greater detail in the following sections. They will also explain how they impact customer experience and overall brand improvement.
Benefits Of Relationship Marketing
Enhance Customer Experience
Customers will appreciate a company's dedication to their happiness and stronger relationships. Poor customer service and poor product management are the main reasons customers leave companies. A brand that guarantees support for a product and meets consumer needs will increase customer loyalty. As a part of relationship management, listening to customers and responding to their needs are ways that businesses can increase customer loyalty and retention.
Get Better Feedback
Businesses can also use social media to get valuable feedback from customers. Feedback is a valuable tool to determine the future direction of a company. It can provide customer reviews, detail the performance of employees or products, and even describe the quality of the service received by customers. Customers are the best way to encourage companies to engage with them. Customers feel valued and heard when they reply to media messages, which increases their likelihood of retaining them in future ventures.
Get More Sales
Customers who are loyal and continue to support businesses will bring in more revenue. Customers who are happy are more likely to refer others to a business. This means that existing customers or those with longstanding relationships will direct new customers towards a brand. A good relationship between a brand's clients and the business leads to organizational growth. The business will be rewarded for their continued financial support and any referrals from potential new customers.
Customers retention is increased
Connecting with customers makes them feel valued and included. These customers will be happy to interact with you again and buy your products or services more often.
Increase Your Marketing ROI
Marketing ROI is a key indicator of your success. Higher customer retention rates mean lower customer acquisition costs, which allows you to allocate more money for building and implementing your relationship-marketing strategy.
Referrals can lead to higher brand awareness and referrals
Happy customers are happy to share their discoveries with others via word of mouth, social media, or online. Referrals and positive reviews are often key factors in helping customers make purchases.
Referrals can also increase brand recognition. People who don't know much about you and the value of your products or services are now more aware and will take a closer look at you.
Get a boost that will make you stand out from the rest
It can be difficult to find ways to stay ahead of your competitors today. Relationship marketing is a great way to create loyal customers and persuade other people to buy from your company. Your competitors may not be focusing on existing customers, but you have a competitive advantage.
You May Like
Innovation and Communication

Innovation and Communication

Innovation and Communication

Innovation and Communication