Primer on Interviewing Techniques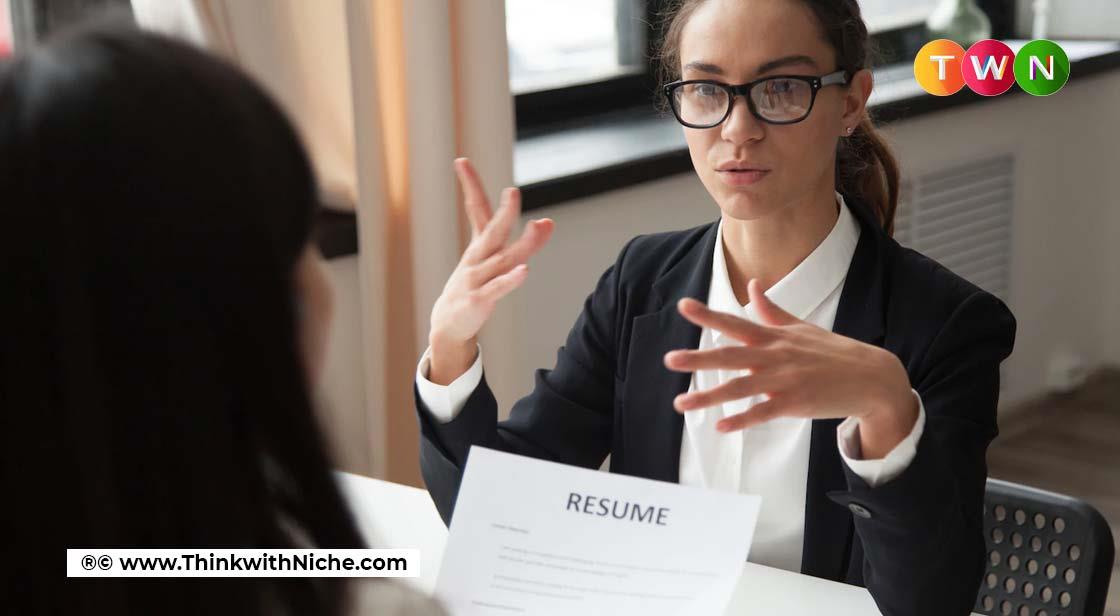 This blog provides point suggestions to conduct an interview. The interviewer presence his framing of questions and the usage of language that is understandable by the interviewee. The blog explores many such aspects of an interview. #ThinkWithNiche
Continue Reading..
Interviewing is one of the integral parts of a reporter. One might think that it's very easy to ask questions! The one who is answering them is under pressure. Contrastly, that's not the case. Certain principles are important to be kept in mind while preparing for an interview.
1. Interviews are subject-specific
The questions you'll ask an official are going to be vastly different from what you ask a star or an actor. There is no set formula for conducting an interview.
2. What is it that you're trying to find in an interview?
It is often important. A reporter or an anchor should know what he hopes to urge out of an interview. It is often very true of political interviews.
3. Know your subject
For this, the reporter must do a radical pre-interview homework before sitting right down to ask someone questions. Know their credentials or their background, research their expertise, and remember any controversial discussion topics.
4. Prep your subject
The interviewee should have the prospect to organize for the questions they'll be asked. While you don't usually get to provide an entire list of specific interview questions, give them a general idea or the key points of what they'll be asked, and therefore the topics which will be covered. You would like a component of spontaneity without catching your subject completely off-guard. Often the topic is aware of what could also be potentially asked. This is often very true of political interviews.
5. Start slow
Have a goal in mind for the type of data you would like to glean from this interview, and slowly work your way towards it by asking simple questions. Make the interviewee comfortable.
6. Don't hammer the interview or become rude and attacking
'Gotcha-style' questioning or asking the tough questions timely can cause the interviewee to feel uncomfortable, especially if this is often their first TV interview. Remember that this is often an interview, not an interrogation. You would like to realize your subject's trust and build to the extreme, revealing moments naturally while also ensuring to hide the most points of the story.
7. Use active listening
Use your visual communication to point your attention and focus is on the person you're interviewing. Letting your interviewees talk and tell their stories with only minimal guidance is that the ideal thanks to conduct your interview. You would like your audience to ascertain an individual freely sharing their story, product, experience, or knowledge—not someone being prodded for sound bites. Even after your subject has answered your question, maintain eye contact and leave a little pause.
8. Ask open-ended questions
Ask follow-up inquiries to gain more information from your subject, but instead of checking out 'yes' or 'no' answers, ask questions that will cause a story or an emotional share. as an example, "how did you are feeling once you sold an album for the primary time?" Or, "when did you realize you wanted to be a doctor?" These questions might not be a part of your outline, but it's important to react with follow-ups that will expand the story—and questions you recognize your viewers would want to understand the answers to.
9. No subjectivity in the Interview
The reporter shouldn't ask a question that provides the impression that he/she's asking- that it's the reporter's 'personal' question unless pre-decided between the two. The 'I' element may be a strict no-no and will never enter the conversation. Basic rules of journalism apply.
10. Keep the interviewee pinned on subjects
Often the person being interviewed may attempt to use the occasion to push his/her agenda. or maybe avoid answering questions you would like to answer. Beware and stay firm on the themes that you simply want to ask. allow them to not hijack the interview.
11. Keep the number of questions limited
Don't ask too many questions. It's going to confuse the viewer. Stick with a couple of issues and interrogate the topic thoroughly on these. the problems should be aimed toward the target group the channel hopes to deal with. Ideally, there should be a minimum of ONE takeaway from a TV interview.
12. Dressing and appearance
If you're a reporter within the field, you'll do little or no about your appearance, though care should be taken to not look disheveled. But during a studio, the apparel should be formal. Much depends on the interview format. E.g., Akshay Kumar interviewed the Prime Minister wearing pink pants. It wasn't the case when Rahul Shivshankar and Navika Kumar interviewed Modi within the studio for Times Now. Remember TV may be a visual medium.
You May Like