Online Medical Stores – Result of covid?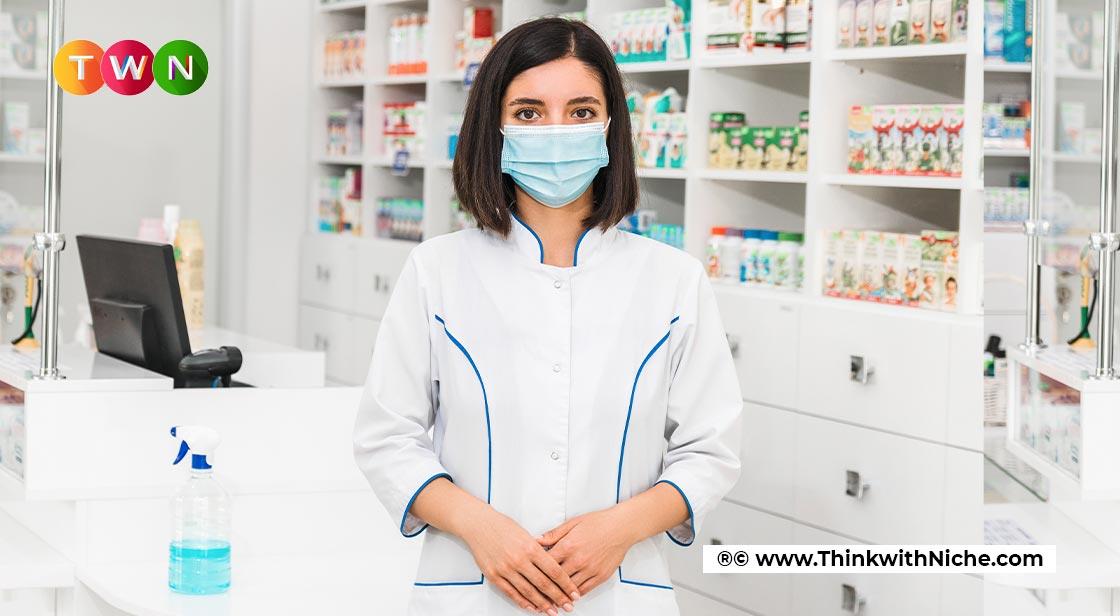 Medical stores are going online to stay in the competition and avoid over-the-counter sales. Being an online medical store, you can tap into the limitless excess of resources that can boost your business and allow the patients to get the medicines right on their doorstep. Digital pharmacies have been working day night to strengthen their online presence way before Covid was even a thing. The pandemic gave them a new way to work and make enormous growth in the digital world and affect the physical world without any physical connection. #ThinkWithNiche
Continue Reading..
It's been three years since the global outbreak of the novel coronavirus. It has changed the way humans live and the community as a whole. To make things worse, the mutations in the strains are one hell of a ride for our scientists and pharma companies. Since the outbreak, most businesses have become online for the sake of survival in these difficult times. Every business be it big or small, has transitioned towards its online presence. Our medical stores have also decided to work online to avoid contact with customers. In this article, we will talk about the impact and survival of our front-line medicine suppliers who can keep us safe in our homes.
You might think, what are online medical stores? Why was there a need to buy medicines online and not from the local medical stores? Let's get into it to get some answers. Medical stores are the retail shops that provide us with our medical needs. They sell medicines prescribed by a doctor or medicines like paracetamol or some analgesics (over the counter). They have different names. We call them drugstores in American English, community pharmacies in commonwealth English. It is rarely termed as an apothecary, but yes, it is a term for the medical store. Many online pharma companies are functioning years before covid came into human lives. Pharmeasy was founded in 2014, five years before covid created a nuisance. The company had no idea that after five years, the idea of selling medicines online, will be the need of the hour. Pharmeasy, Tata 1mg, Netmeds, and many more were founded 4-5 years before the pandemic. Now the real growth they had was after covid. The pandemic made them work online full time to avoid contact.
These are still big companies whose ideas took off after the global restriction of movement. Small medical shops have also started to sell medicines online through various gateways. WhatsApp is the most popular app to do the job. Medical owners can ask their customers to send the prescription on WhatsApp, and then they can deliver the medicine home safely without any human contact. After the doctor, medical shop owners are at high risk of contracting the disease because they can come in contact with almost every individual who is infected. Going online can be good for these small-scale retailers to safeguard themselves and their families. Online market expansion has grown significantly to reach the customers with consideration of the safety of individuals. The advantage of going online is that medical stores can be quick to make deliveries within a short period and prevent the pileup of patients in their shops. Now I am not saying that medical stores should only operate online and keep the shop closed. Sometimes people living nearby find visiting the shop easy than texting. In that case, the owner can cut some slack, but with every precaution.
Pros of online medical stores
Convenience

– What if you live in a locality where medical stores are closed or run out of the medicine that you require amidst the pandemic? In that case, ordering it online will be easier than roaming around and getting fined. Elderly people are restricted to move around because they are more prone to contracting the disease and can be fatal. Ordering from the safety of your home can save your fuel. Delivery charges are far less than that fuel you'll burn between your home and the medical store.

Future vision

– Just like Netmeds and other online pharmacies, small medical store owners will come online sooner or later to boost the sales of medicine from their end. Covid has given them the reason to go online.

Time-saving

– In a matter of a few minutes, you can turn on your device and log into the website and order the medicines written on the prescription. It is much less time-consuming than heading over the store and waiting in line, which can be dangerous during pandemics. Even you know no one stays two feet apart from each other in case of emergency. So why take risks of going down that road?

Price reduction

– When you buy medicine online, you save money. Much research that was conducted showed that almost one-third of the money could be saved when you buy your prescribed medicines online. Isn't that a great deal?

Confidentiality and Privacy

– It is a much-needed feature that everyone needs. Every person has some level of shyness and embarrassing feelings about their conditions, and they don't like to talk about it. In this case, one can get their medicines without facing the store owner. It saves them from being judged among others at the store and feeling embarrassed.
Selling medicines online is a thing of tomorrow. You can be safe and secure in your home get monthly deliveries of your medicines at your doorstep. Covid has taught us to find ways to survive in time of crisis but do it in the right way. By selling medicines online, you can avoid physical contact and stay relevant in the digital competition of sales. You can employ some people to carry out home deliveries. It will help less contact and help some people earn their bread & butter in hard times. With that being said, If you are a medical store owner, now is the time to go online and get ahead in business and life.
You May Like
Contingency Planning and Strategy

Contingency Planning and Strategy

Contingency Planning and Strategy

Contingency Planning and Strategy