National Engineers' Day: Honoring The Nation's Builders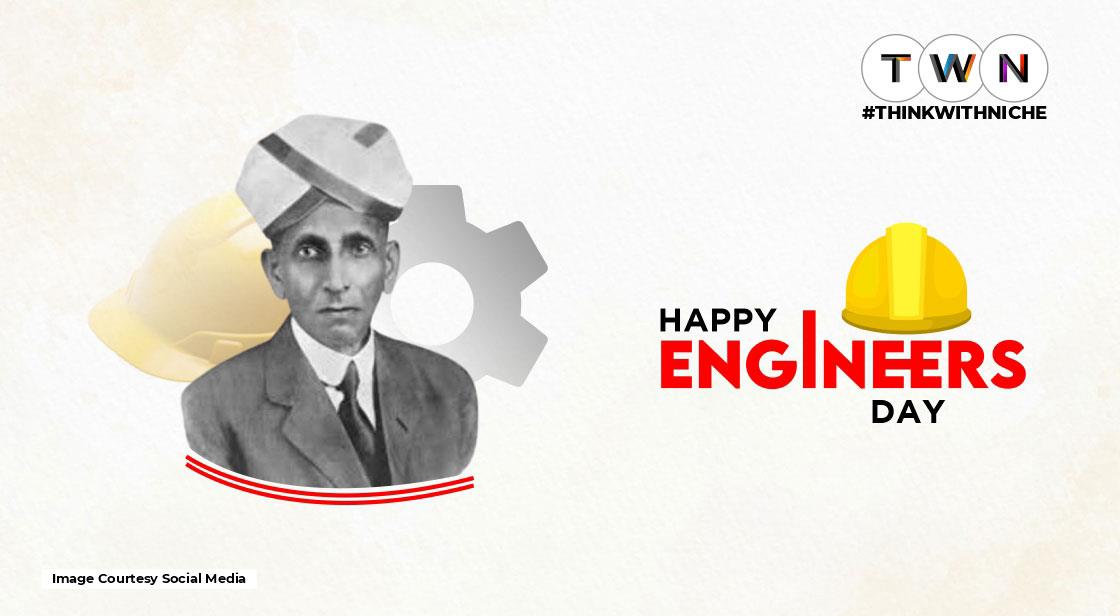 Every year on September 15th, the country observes National Engineer's Day. This Day is celebrated in the honor of Sir Mokshagundam Visvesvaraya, a famous engineer of our country. On this occasion, the country recognizes and honors Mokshagundam Visvesvaraya's great achievements. It is also celebrated to encourage and recognise all engineers in the country for their innovative contributions. National Engineer's Day is observed on the same day in Tanzania and South Africa.
Sir Mokshagundam Visvesvaraya was born in Karnataka and attended the University of Mysore for his postgraduate studies in arts. He then studied engineering at Pune's College of Science. Mokshagundam Visvesvaraya, also known as the "Father of Modern Mysore," undertook several complex projects and rose to become one of India's most distinguished engineers.
Continue Reading..
Every year on September 15, India celebrates National Engineers Day to commemorate the birth anniversary of Bharat Ratna Shri Mokshagundam Visvesvaraya, one of the country's best engineers. This day is observed to recognize the dedication of all engineers who have made significant contributions to the country's growth and development.
The government declared the celebration of Shri's birth anniversary in 1968. Mr. M. Visvesvaraya name was designated as National Engineers Day. Among the most notable works of Shri, Mokshagundam Visvesvaraya includes the construction of the famous Krishnaraja Sagara (KRS) dam in Mysore, the implementation of the Deccan Plateau irrigation system, the flood protection system for Hyderabad, and the planning of the road between Tirupati and Tirumala.
Every year, approximately 15 lakh engineers are produced in India. The Indian engineering workforce is highly regarded around the world and has attained key positions in some of the world's largest corporations. This includes Ratan Tata, the former Chairman of the Tata Group, Sundar Pichai, the CEO of Google, Satya Nadella, the CEO of Microsoft, and Shantanu Narayen, the CEO of Adobe.
Engineer's Day
For example, if we always look at the smartphone in our hand and think about its past, we can feel the changes that are happening. People started using mobile phones in place of telephones about 15 years ago, which allowed them to communicate with their loved ones through calls and SMS. Also, this mobile phone eventually evolved into a smartphone. A smartphone makes it possible to perform many tasks, such as communicating with loved ones, paying bills, shopping, and doing bank work. The credit for such development goes to the engineers. This was only an example. There are many places where engineers have showcased their skills.
Why is Engineer's Day celebrated?
Engineer's Day is celebrated in the honor of Sir Mokshagundam Visvesvaraya, a famous engineer of our country, and this day falls on the birthday of Mokshagundam Visvesvaraya. The purpose of celebrating these days is to honor the engineers who have contributed to the improvement of our country and to encourage the children of our country to take up engineering careers.
Engineers Day in 2022 will be dedicated to the 161st birthday celebration of Mokshagundam Visveshya, and many engineering institutes will have a variety of events on this day. However, the day has not been observed since last year due to the closure of schools and institutions due to the Corona pandemic. Although there is hope this year. This year's 161st birthday celebrations will undoubtedly happen.
Engineer Day in India is celebrated in the memory of the great engineer and politician Mokshamundam Visvesvaraya), so let's know his life closely.
Mokshagundam Visvesvaraya Life History
On September 15, 1860, Visvesvaraya was born in Mysore, a royal territory now known as Karnataka. His father was the Ayurvedic physician and Sanskrit scholar Srinivasa Shastri. Venkachamma, his mother, was a pious woman. When Visvesvaraya was 15 years old, his father passed away. After completing his early education in Chikballapur, he shifted to Bangalore to further his education. Visvesvaraya graduated from the Central College of Madras University in Bangalore with a BA in 1881. Thereafter, he received assistance from the Government of Mysore and joined the Science College, Poona for engineering. In 1883, he got the first position in the LCE and FCE exams. (This exam is similar to today's BE)
Career Of Mokshamundam Visvesvaraya
After graduating from engineering, Visvesvaraya received a job offer from the Bombay Government and was appointed as an assistant engineer in Nashik. He did many great things as an engineer. He established a new irrigation system called "Block System" and brought water from the river Indus to Sukkur village. To make it easier to stop the flow of water from the dam, steel doors were inserted into the structure. Visvesvaraya produced countless other such works, the list of which is endless.
In Pune's Khadakwasla reservoir, a dam was constructed in 1903. Due to the design of its doors, it could bear the pressure of floods without damaging the dam. The success of this dam was followed by the construction of the Tigra Dam in Gwalior and the Krishna Raja Sagar (KRS) in Mysore, Karnataka. Visvesvaraya oversaw the construction of the Krishna Raja Sagar Dam on the Kaveri River, which was then officially opened. When this dam was being built, it was the largest reservoir in Asia.
He held positions at Mysore Soap Factory, Parasite Laboratory, Mysore Iron and Steel Factory, Sri Jayachamarajendra Polytechnic Institute, Bangalore Agricultural University, State Bank of Mysore, Century Club, Mysore Chambers of Commerce, and Vishwasvaraya College when he was approved by the Govt. was planned. of Mysore. And engineering was established. Along with this, more factories and educational institutions were built. The concept of building a road connecting Tirumala and Tirupati was largely adopted thanks to Visvesvaraya.
Diwan of Mysore
During a brief break from his job in 1908, Visvesvaraya traveled abroad and pondered over the country's industrial development. After his return from abroad, he briefly held the post of Nizam of Hyderabad. At that time the Musi river in Hyderabad was at serious risk of flooding, so Visvesvaraya Ji proposed precautions. In November 1909, Visvesvaraya was appointed Chief Engineer of Mysore State. Thereafter, Visvesvaraya was appointed Diwan of the princely state of Mysore in 1912, where he served for seven years. He left this post in 1918.
Mokshagundam Visvesvaraya's Awards
After attaining independence, in 1955, Visvesvaraya was awarded India's highest honor 'Bharat Ratna'.
Mr. Visvesvaraya was also honored by the London Institution of Civil Engineers.
Visvesvaraya ji was also honored by the Indian Institute of Science.
Visvesvaraya ji is one of the most famous people of Karnataka. Apart from this, he was given a doctorate degree by eight different institutes in the country.
On 100 years of Visvesvaraya Ji's Birthday, the Government of India took out a stamp in his honor.
Death of M. Visvesvaraya
Visvesvaraya ji died on 14 April 1962.
Engineers Day Quotes
"Engineers like to solve problems. If there are no problems handily available, they will create their own problems."
- Scott Adams
"The human foot is a masterpiece of engineering and a work of art."
- Leonardo da Vinci
You May Like