Is it Important to do Kundali Matching or Kundali Milan before Wedding?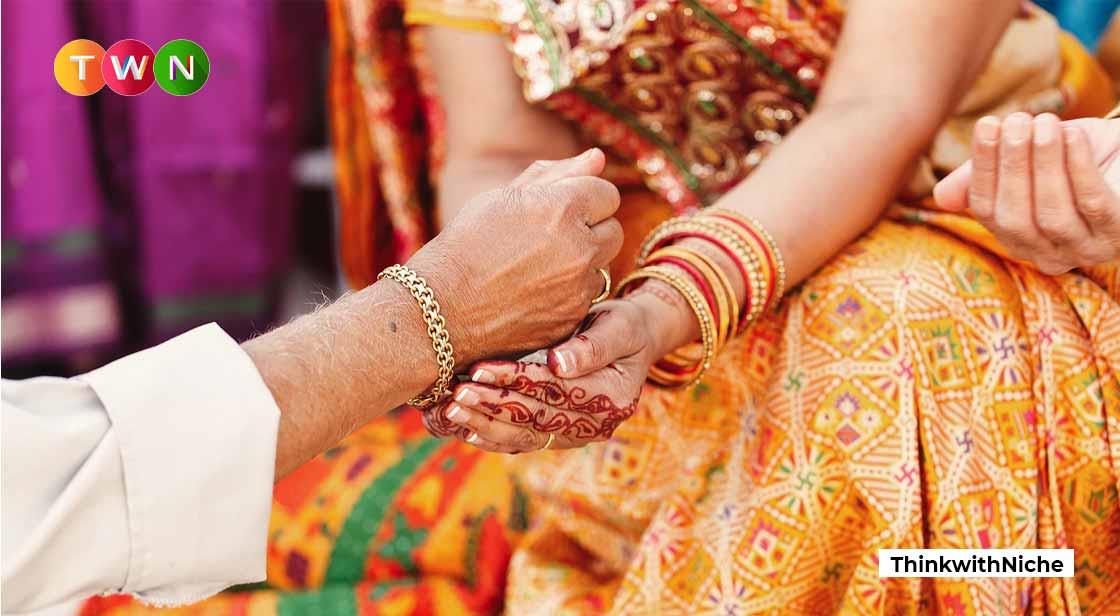 There's nothing that can beat the real love, true love, unadulterated love blooming between two souls, persuading them to be compassionate towards the little things of life. #ThinkWithNiche
Continue Reading..
Marriage is the union of not only two beautiful souls, but also the intense relations between families, which may turn hostile if their traditional rituals don't bring out optimistic outcomes. In India, many Hindu families undergo an array of rituals that seems favorable to them. Some parents forcefully lure their children into arranged marriages. Hence, this not only causes major mishaps between the married couples later but also destroys the lives of their children. There are so many reasons why marriages tend to take a road of turmoil.
Kundali Matching or Kundali Milan
Kundali matching has become the most growing trend in India. It is an ancient ritual right before a wedding ceremony takes place. Here comes the story of parents stressing over their prospective bride and a groom. Kundali Milan is done when the priest looks for all the traits possessed in the prospective bride and the groom as match-able. It helps parents of both the children to get a sound indication of whether they are compatible or not in their forthcoming married life. Kundali matching is a great way to foretell the futures of both partners regarding their wedding. But, there's a slight twist to it!
While the truth is often harsh and can walk straight into your face, we have answers to all your questions.
How does Kundali Matching affect prospective love marriages?
Since Kundali Milan has deemed it as the most imperative part of any wedding ceremony, there is a sharp rise of issues when it comes to tying the knot with your loved one. At times, we become aware of the fact that certain things in life might not often go according to our whims and fancies. You might be hell-bent on spending the rest of your life with your loved one. But, going through the process of Kundali Matching or Kundali Milan would remain a tough task for you.
What happens if your Kundalis don't match?
When your Kundali doesn't match with the love of your life, you don't need to feel disappointed, as 'Where There Is A Will There's A Way!' That's right! You need to put the right foot in the right direction. Don't fret! You can still get engaged with your partner. However, your priest might suggest some ritualistic puja to be performed at the time of the wedding ceremony.
There's nothing that can beat the real love, true love, unadulterated love blooming between two souls, persuading them to be compassionate towards the little things of life. When your love is surfaced without any due trouble, there's nothing that can stop you two to tie the knot with a big bash ahead!
Convince your parents
There's no better way than convincing your parents and staving them off from getting an addiction to these old rules and rituals of Indian culture! Why not have a 'straight-talk' with them? Since you are the only biological child of your parents, there might be a strong possibility that they will listen to you!
Kundali Milan facts
Not all Kundali Milan analysis done by the astrologers would be accurate in the long run. There had been cases where many weddings have been said to end up in divorce despite their Kundalis matched. On the other hand, there had been couples whose married life stayed intact forever, tight like glue even though their kundalis did not match. The longevity of marriage depends upon how the two souls, united together, handle various hats of life. This narrative can further determine whether their love was ever true or not, and why the crash, if so?
Hope in love
Having that little hope in the corners of your heart can jump to big milestones in life. When there is love, there is hope present deep within us. At times, it may become difficult to figure out these 'big things that make us feel small.' However, there's no harm in doing so! Keep hope no matter what. As everything had been penned down, in our destinies, things always happen, and good things happen for a reason! Only God knows the truth!
You May Like