Kareena Kapoor from actress to work-a-holic mother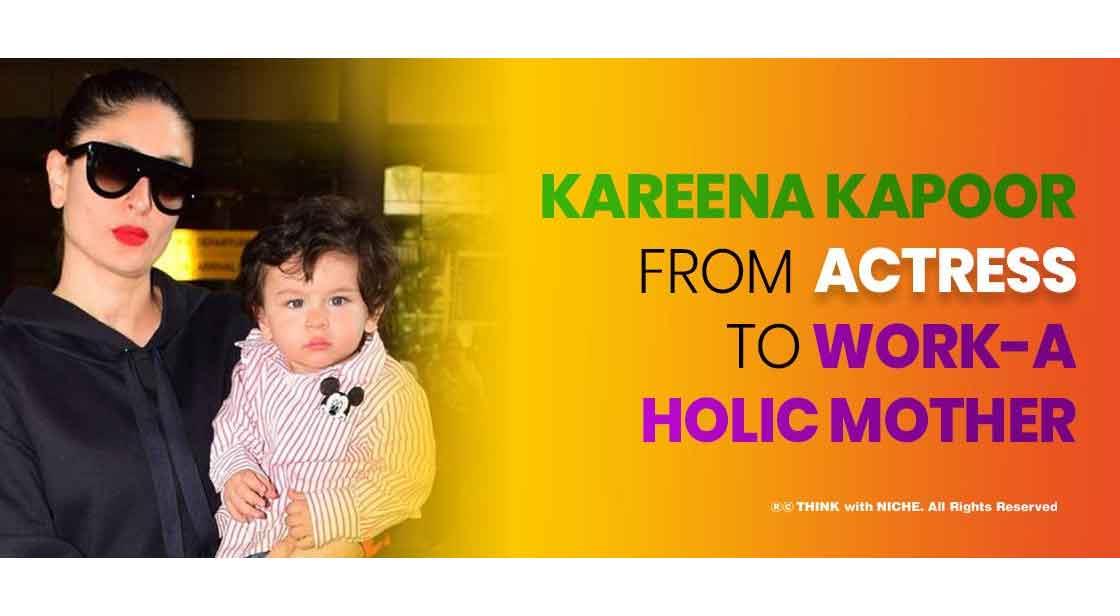 The actress will turn 41 on September 21. Here are other Kareena Kapoor Khan sides to her that you may not have seen before. #ThinkWithNiche
Continue Reading..
Bollywood actress Kareena Kapoor Khan has carved out a name for herself in the industry. Aside from her work as an actress, Kapoor has a long list of accomplishments to her credit. The 41-year-old mother of two is currently on a family vacation in the Maldives. And from the looks of the actress' Instagram posts, she appears to be having a blast.
The actress has proven that she can take on any role, whether it be in 'Chameli' or 'Jab We Met.' It's hard to argue with her portrayal of the character Pooja from Kabhi Khushi Kabhie Gham. The actress will turn 41 on September 21. Here are other Kareena Kapoor Khan sides to her that you may not have seen before.
Breaking the norm
Many people assumed the actress would take time off from work while she was pregnant with her first child, Taimur, who would be born in November. Kareena Kapoor Khan, on the other hand, is an unstoppable star. Even as she was pregnant with her second child, she continued to work and attend events and photoshoots.
When she was pregnant, Kareena Kapoor was outspoken about the fact that women shouldn't have to put their careers on hold or stop working altogether.
Author of a Book
'Kareena Kapoor Khan's Pregnancy Bible,' the actress' debut book, chronicled her pregnancies with two sons.
In her book, the actress discusses a variety of topics, including her healthy pregnancy lifestyle, maternity fashion, pregnancy cravings, and more. Kapoor also wrote about her partner's intimacy levels and how the couple dealt with the changes during her pregnancy.
Zero Waist
Kareena Kapoor Khan was India's first big-screen celebrity to sport a size-zero outfit. In the 2008 film 'Tashan,' the actress showed off her sculpted figure. At the time, Kapoor's look was all the rage, and it got a lot of people talking. The actress revealed in an interview how difficult it was to lose weight after starting out at 68 kg.
It was something the actress had decided to take on as a test. The haters who said Bebo's size-zero transformation was the result of starvation were also slammed by Bebo, who made it clear that she lost weight the "right way" by following a proper diet and yoga.
Equal Pay Scale
The gender wage gap is a global issue that persists in a wide range of professions. When it comes to film salaries, women used to be underpaid compared to their male counterparts. However, that has changed over time, and Kareena Kapoor was a leader in the movement.
When she was offered the role in 'Kal Ho Na Ho,' the actress demanded the same salary as her co-star Shah Rukh Khan. Filmmaker Karan Johar revealed this fact in his book, "The Unsuitable Boy." Preity Zinta was the final choice of director Karan Johar for the role.
In an interview with Pinkvilla, Kapoor addressed the issue, saying she had requested the same fee and didn't believe there was anything wrong with it. "You put in an equal amount of time and effort, so obviously you want a certain amount," she had said. And we wholeheartedly concur.
You May Like