Strategies of entrepreneurship development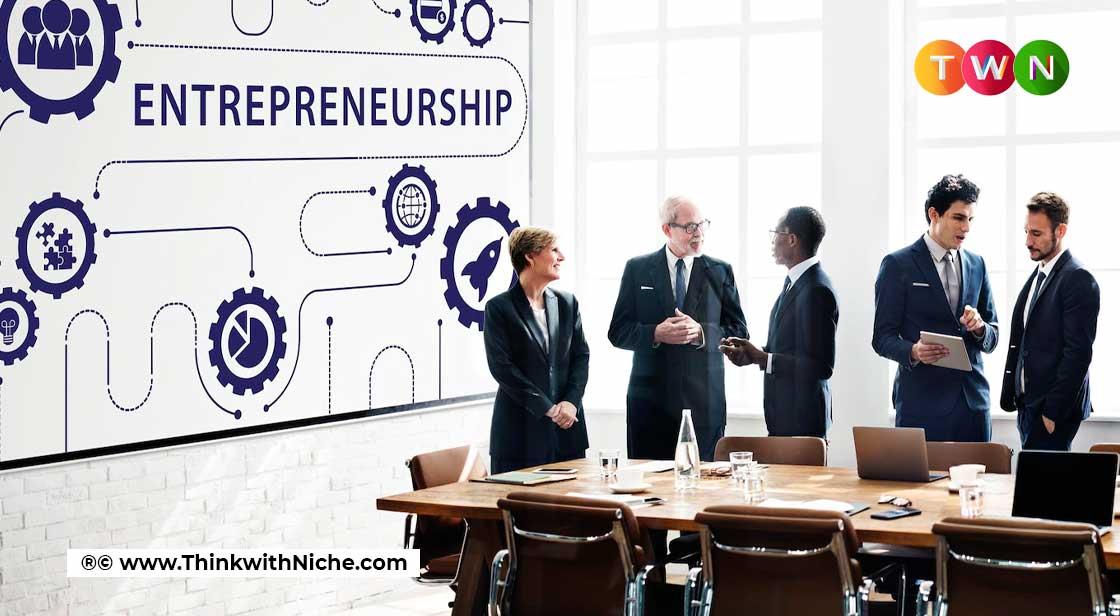 By definition, an entrepreneur is someone who establishes and runs their own business. Today's definition of an entrepreneur, on the other hand, encompasses a broader variety of ambitions and duties. #ThinkWithNiche
Continue Reading..
Strategies of Entrepreneurship Development
Entrepreneurship is the process of starting, growing, and operating a new company. Because starting a business venture frequently entails a significant financial risk, entrepreneurship necessitates balancing the danger of losing money against the possible rewards of a successful business model. An entrepreneur, by definition, is someone who starts and runs their own firm. However, today's definition of an entrepreneur includes a larger range of ambition and responsibilities.
Though starting a business entails significant financial risk, there are numerous advantages to doing so. Entrepreneurship allows those who don't like the rigid framework of a corporate job to work on their own terms, which means they may establish their own hours, be their own boss, and work from wherever they want. Entrepreneurs can come from a variety of backgrounds and employ a variety of abilities to attain their objectives. However, a thorough examination of entrepreneurship reveals a few common practices that can assist entrepreneurs in the early phases of their careers. Let's have a look at some of the most effective tactics used by successful entrepreneurs:
Use your previous work experience to your advantage- Many entrepreneurs don't rise to the top of the corporate ladder overnight: they often start at the bottom. Starting out as an employee rather than an entrepreneur allows you to gain experience with how businesses operate. Use your early work roles to watch how management teams make strategic decisions and to cultivate the humility, resilience, and competitiveness you'll need as a startup's leader.
Develop a wide range of abilities- In many ways, an entrepreneur is first and foremost a full-time problem solver. As a result, it's critical for an entrepreneur to have a diverse skill set in a variety of sectors so that they can tackle a variety of difficulties in their future leadership responsibilities. Begin by assessing your personal strengths and limitations, and then strive to expand your knowledge base in areas where you are lacking. Try shadowing someone who works in that profession to learn from them if you are good at coming up with unique ideas but lack a basic understanding of business administration.
Find a problem that needs to be solved and then fix it- The most successful entrepreneurs begin by evaluating the landscape, recognising a problem, and then developing a company plan to address that problem. For example, Amazon recognized that online purchasing was difficult and inconvenient, and it fixed the problem by establishing a simple interface with a large inventory.
Make sure you're surrounded by folks you can trust- As an entrepreneur and a leader, your primary goal is to assemble a group of people with various backgrounds and skills who share similar values. Look for applicants who have two key characteristics: domain competence in a skill set other than your own, as well as a value system that is compatible with your own.
Keep your curiosity piqued- Curiosity is one of the most significant characteristics of all types of entrepreneurs. To keep your competitive edge, you must seek out new individuals and new experiences on a regular basis. Never lose interest in looking around corners.
Conclusion
Despite the fact that starting a business implies a significant financial risk, there are a number of advantages.Entrepreneurship allows people who don't want to work in a corporate setting to work on their own terms, meaning they may set their own hours, be their own boss, and work from wherever they want. Entrepreneurs come from a variety of backgrounds and employ a variety of abilities to attain their objectives.
You May Like