How To Start A Consulting Business?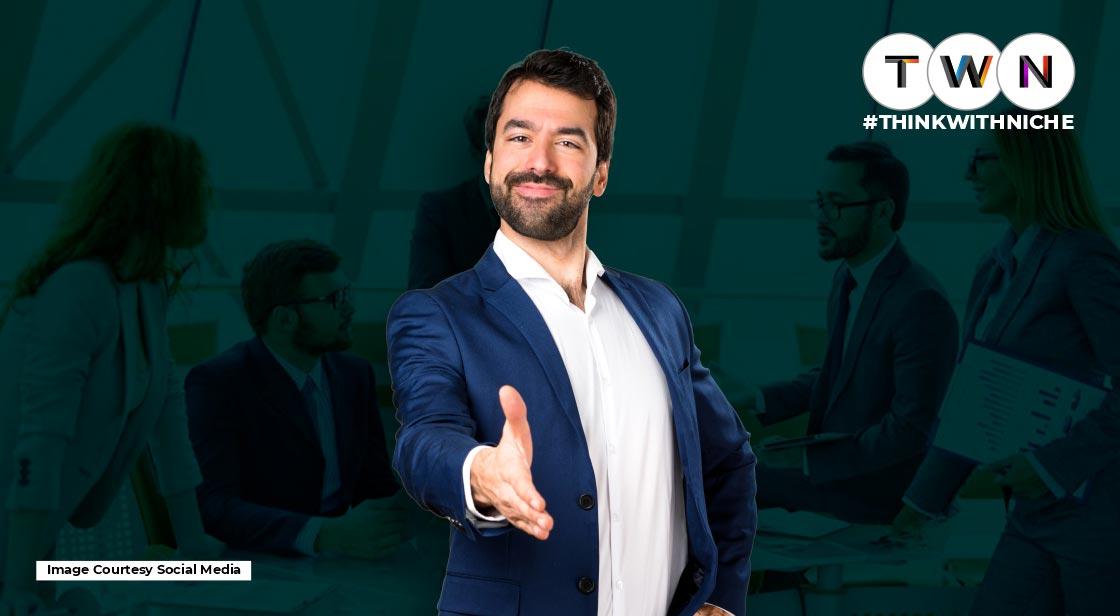 "Identify your problems but give your power and energy to solutions." Consulting Business mainly focuses on providing expert advice by preventing issues that could hinder the growth and development of an organization. any organization. There are different types of consulting services- strategy, management, operations, financial, HR, Marketing, and IT consulting services. Many top companies have consulting services like- TCS, Wipro, Accenture, KPMG, etc. There are certain factors and steps that need to be followed to start a consulting business, like- knowing your target market, talking to experts, composing a company name, designing a logo, deciding on registration, creating a website, contacting a lawyer for legal procedures, designing marketing materials, hiring employees with the proper agreement, working on various projects. Different pros and cons also exist, like- excellent opportunities for learning, skill development, and strong interactions, lack of work-life balance, the uncertainty of a job, and lack of satisfaction, but if all factors are taken into proper consideration then the growth of the consulting business is promising in many aspects.
Continue Reading..
A "consulting Business" is a firm that provides expert advice, guidance, and practical solutions to businesses facing problems they cannot solve on their own. Consulting services receive money in exchange for the services they provide.
1. Understanding your business and unique challenges is our top priority.
2. It offers many possible solutions rather than individual options or instructions.
3. Look at the world in shades of gray.
4. You can turn theory into reality.
5. You are looking outside of participation to help your business.
6. They care more about the result than the process.
Types Of Consultancy (Firm):
1) Strategy consultancy- The process of advising a company on important business decisions through strategic consulting. Typically, this includes reviewing research and issues, identifying issues and opportunities, and making recommendations.
2) Management Consultancy- Also known as business consulting, is a "consulting and/or implementation service for the higher management of an organization to improve the effectiveness of its business strategy, organizational activities, and operational processes."
3) Operations consultancy- Operations consulting, also known as operations management, is defined as consulting service that improves the internal operations and efficiency of a company's value chain.
4) Financial consultancy- Services provided by certified financial advisors to large corporations, government agencies, and private clients. The role of a financial advisor is to provide an independent expert opinion on a suggested business plan or solution.
5) HR consultancy- Expert advice and third-party services help organizations make the most of their human resources and best implement new policies and procedures. Companies often value them for their ability to provide an unbiased outside perspective.
6) IT consultancy- Consulting services that help clients evaluate various technology strategies to align with business strategies or processes.
7) Marketing Consultancy- Marketing consulting is a professional service provided by experienced and qualified marketing experts. Marketing teams and agencies typically handle implementation and execution, while marketing consultants specialize in strategy, audit, and analysis.
Following Are The Examples Of Consulting Services:
1. Provide information to the Client
2. Identification of problems
3. Resolving Problems
4. Giving Recommendations
Top Consulting Companies/ Firms In India -
1) HCL
2) Wipro
3)Infosys
4)KPMG
5)TCS
6)PWC
7) Accenture
8) Deloitte
9) Mercer
10) Kearney
Starting A Consulting Business/ Start-up:
1) Know your target market - to whom are you targetting and for what purpose and what are the ideas that you can put to initiate effectively?
2) Talk to experts, people in your target market, friends, and family about your business idea. If everyone you talk to has words of encouragement about your launch plans, that's fine.
3) Compose your company name and cover letter for your business plan. Creating a professional logo for your business also helps with fundraising and networking events.
4) Decide whether to register as an LLC or operate as an LLC. Both have their pros and cons, but most small businesses are sensibly set up as LLCs.
5) Pay a lawyer to complete the proper incorporation paperwork or, if you're operating as an LLC, pay for the legal paperwork that allows the company to have a trivial courtship in your state.
6) Create a website and run ads on search engines, categorization, and categorization sites.
7) Open a checking account for your business and start making payments from customers. Consultants typically bill clients on a monthly or quarterly basis.
8) Design marketing materials, create flyers, brochures, and business cards, and get your company's web address.
9) Make sure all employees have appropriate agreements. Advisory services vary greatly, so it may be wise to consult with a lawyer before engaging in them.
10) Start doing projects, and research, and improve your industry profile to become a recognized professional!
Pros And Cons Involved
Pros- Excellent training, Excellent base for learning basic skills, Very competent interaction with colleagues.
Cons- You can't be an expert in any industry. If something happens and you lose your job or want to find a permanent job as an engineer, it can be difficult, Complex lifestyle: No work-life balance, Lack of Satisfaction. Consulting performs analysis, creates presentations, presents cases, and leaves.
Conclusion- Consultants provide expert opinions, analysis, and recommendations to organizations or individuals based on their experience to avoid problems and improve performance. Different consultancies provide different solutions on the basis of requirements. Starting a career as a consultant can lead to self-business development ideas and give promising opportunities. This can develop skills as well as enhance knowledge. Consulting is growing at a rate of 15% over the past many years.
You May Like