How To Use Facebook To Market Your Business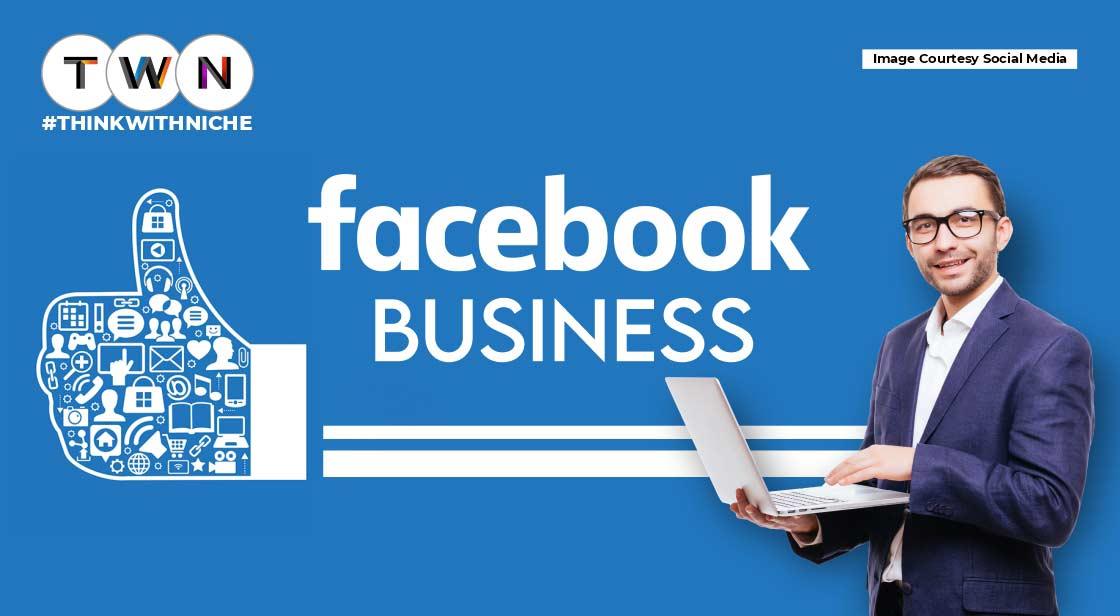 As the most popular platform for interacting with friends online and sharing content, Facebook continues to rule supreme among social media platforms. Facebook has evolved from being just a place for friends to hang out to becoming a platform for companies to communicate with customers and promote themselves. Facebook is used by more than 1.4 billion people every day. Many of these users use it multiple times per day. Your potential customers are almost certain to be on Facebook, connecting with their friends and family and sharing their favorite brands.
An excellent free marketing option for companies is a Facebook page. These pages allow businesses to brand themselves by allowing them to share links, photographs, and posts on a customizable page to better convey their personality and character. Businesses can do this in addition to listing their product and service offerings. If you want to know how to use Facebook for business boost my business this article will help you a lot
We'll examine different strategies for Using Facebook For Marketing in this article. Facebook is a potent marketing tool, whether you're a large multinational or a facebook small business. It's a terrific place to enlighten customers, build brand identification, and increase your reach.
Continue Reading..
You can Use Facebook To Market Your Business, regardless of whether you own a brick-and-mortar store, an eCommerce website, an agency, or a software firm. This guide will cover everything you need to know about Facebook to promote your business and measure your success.
Although Facebook is losing some of its younger users to tools like Instagram or Snapchat, it still holds the majority of the market.
It's still the most used social network, with 1.85 Billion people signing in each day (a 16% rise year-over-year). Facebook controls 60% of social logins. A Facebook presence is essential if you want your content to reach consumers. Optimizing your Facebook page is essential to maximize your visibility. It is not easy to learn all the nuances of social networks, especially when they are constantly adding, removing, and changing features.
Despite the new social media platforms that are popping up, Facebook remains the most widely used social network. It's vital for your business that you are on Facebook to connect with your customers. Your audience is likely on Facebook daily, with more than a billion users.
How can you connect with your audience using this tool? Let's get started below.
How to use Facebook Marketing
1. Engage Your Audience.
Social media is well-known for its ability to help you connect to your audience. You can have direct conversations on Facebook with your audience by leaving comments, responding, or even sending messages. Engaging with your target audience will increase brand awareness and help you tell your brand's story.
2. Pay Attention To Your Audience
When you use social media to communicate with your audience, you need to listen when they respond. Social media listening tools are a great way to track and optimize Facebook marketing. Track mentions of your company, and follow hashtags to keep up with what's hot and happening with your customers.
3. Create A Giveaway And Contest Strategy.
Running giveaways and contests on Facebook is a great way to make use of the platform for marketing purposes. Before you jump in, you should create a strategy. What kind of giveaways are you planning? What will your audience do? This is a crucial step to take.
4. Promote Your Events
It's crucial to market any online events you organize. Facebook is a great platform to market your events. You can create an event, and invite your friends. This is a great way for people to find out about your events.
5. Facebook Ads.
Facebook's advanced ads tool is what makes it the most popular platform for businesses. Facebook is a great place to run online ads.
Let's now dive into some tips to help you succeed on Facebook.
Tips For Your Facebook Business Page
1. Not A personal Profile, Create A Business Page.
To represent your brand, you need to create a Page for your business -- and not a personal profile. Although Pages are similar to personal profiles they offer unique tools for brands, businesses, and organizations. Fans can Like your Page and receive updates via their News Feeds. This is something that they cannot do with personal profiles.
This will maximize your Facebook business potential. It's also against Facebook's Terms of Service for a personal account to be used to represent someone else, such as a business. You can convert an existing profile to your business into a Page.
2. Claim Your Page's Vanity URL.
Once you've created your business Page, it'll get a randomly assigned number and URL, like facebook.com/pages/yourbusiness/123456789. To make your Page more shareable and easier to find, you'll want to create a recognizable vanity URL
3. A Great Cover Photo Is A Must.
Facebook allows you to display a cover photo of 820x312 pixels at the top and bottom of your business page. To grab the attention of new users, encourage them to explore more, and offer a mobile experience, you will optimize the cover photo.
4. You Can Add A Profile Picture.
If you are a solopreneur, consultant, or solopreneur, choose a profile photo that is easy to identify. It is essential to be easily recognized in order to get found and liked, especially on Facebook Search. Your profile picture is displayed at the top of your Facebook Page. It is also the thumbnail image that is displayed next to all updates. So choose wisely.
Facebook requires that your profile photo dimensions be 170 pixels by 170 Pixels when you choose a picture.
5. Optimize The "About" Section, Especially The Preview.
The "About" section of your Page is the first place people will see when they visit it. It is located to the left of your Page, below your profile picture. People can also click on the "About tab" at the top of the page to navigate to the entire section.
Make sure you optimize the preview section of your page. This will give your visitors a glimpse of what your Page is all about. This copy will be pulled from your "About" tab.
6. Earn The Badge "Very Responsive Messages"
Facebook's "Very responsive messages" badge is awarded to those who respond quickly to all messages sent to them. If you have a response rate above 90% and a response period of less than 15 minutes in the past seven days, you will earn a "Very responsive to messages" badge under your Page's cover image.
Nothing will appear if you are not responsive to messages. It's okay to not respond immediately, but it doesn't mean you're in the end. Having that badge shows users that your business cares and listens.
7. Add milestones.
You can highlight your company's greatest achievements, such as major product launches, award wins, and other recognitions with the "Milestones" feature. Users will find the most recent milestones under the "About" tab. Click on the "Timeline", section of your Page and then click on the "Offer, Events +" option in your page update composer.
8. Create Custom Page Tabs.
Your page tabs default include Timeline, About, and Photos. Facebook allows you to create and leverage custom tabs. These are similar to landing pages within Facebook Pages or calls-to-action where you can showcase anything from case studies to marketing offer to other promotions.
9. Make Sure That Your Images Are Correctly Formatted
You shouldn't post images just for the sake of. You need to optimize images for Facebook so they are the right size and dimensions.
10. You Can Post Videos, But Not Live Videos.
Facebook knows that Facebook videos are popular. The number of people who watch video content on Facebook is increasing rapidly. Each day, more than 4 Billion video views are made on Facebook.
Facebook continues to improve the algorithm that measures interest users in video content on Facebook. But the key takeaway is to make videos as visually engaging and compelling as possible, especially the first few seconds.
Why? Because all Facebook videos autoplay in people's News feeds but they remain muted until the viewer turns the volume up manually. You can make people stay longer if your video is visually appealing. Your video will rank higher in the News Feed if people spend more time viewing it. According to Facebook, the signs of user engagement include the ability to watch the video, turn on the audio, switch to full-screen mode, or enable high definition.
You May Like