How to Make an Effective Resume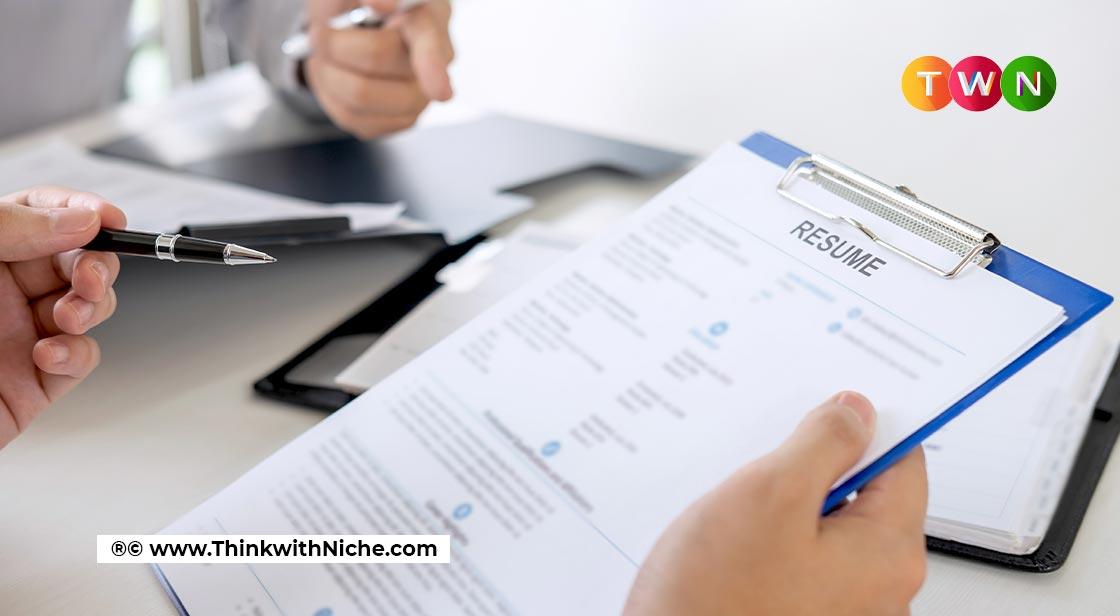 A fresher resume is completed differently from an experienced candidate. A fresher resume is a basic introduction of the candidate. The individual who has recently graduated from high school or college or who has limited working experience. Most of the resume follows chronological formats like skills achievements, and experiences should be written in bullet points. For more information follow our website #ThinkWithNiche.
Continue Reading..
Follow these key features to make a better resume as a fresher and get a job soon
What is a Fresher Resume
A fresher resume is a kind of resume in that process the candidate has not much experience in professional work. They completed new in the corporate world, wheatear it is a private or government department.
Read Carefully The Job Description
After getting the job profile, you have to read carefully the job description. You must read the all-job responsibilities and needs of that profile. While reading the job description, you have to take a look at each bullet point. As fresher, you have to try to make your resume according to the job profile.
Make a Short Informative Resume
Today, not a single company have not much time to read a long resume. Keep your resume to one page and make a short informative resume. Try to keep your resume, clear informative, and relevant.
Mention your Contact Information
First, your resume should state all of your contact information. Make sure your contacts should not be outdated. You have to mention the email details, phone number, and current city or state. If you are living near to the office, you have to mention your full address may help you stand out. Nowadays, most candidates are preferring work from home during the pandemic condition, so you have to put it and try to check the company is looking for this kind of candidate or not.
Mention Your Skills in Bullet Points
Choose your highlights skills, and arrange them in bullet points or paragraphs. Choose your technical hard skills and soft skills. You have which are most relevant to being successful in the position you are applying for. You could highlight your master's skills to showcase your master's skills in your resume, but those should be according to the company's demand.
§ Example Mention skills for a fresher resume:
§ Technical skills- Advanced
§ Soft Skill- Advanced
§ Logical skills- Advanced
§ Communication skills- Excellent proficiency
§ Customer skills- Expert
§ Creative skills - Expert
§ Leadership skills – Perfect
§ Team management – Expert
Highlights Your Education, Extracurricular Activities, and Certifications
The third most relevant thing is that mention your excellent educational background. Also, you have to highlight your relevant extracurricular activities and certifications in your resume. Mention college, professional licenses, and certifications of your courses. If you have completed any additional training in languages or professional work, so mention it as well. Check your grammar mistake and spelling errors. A minor mistake can create an impact on the recruiters. Try to make an honest and unique resume. A good resume can make you a good employee.
You May Like