How Amazon Plans to Compete with other eCommerce Players in India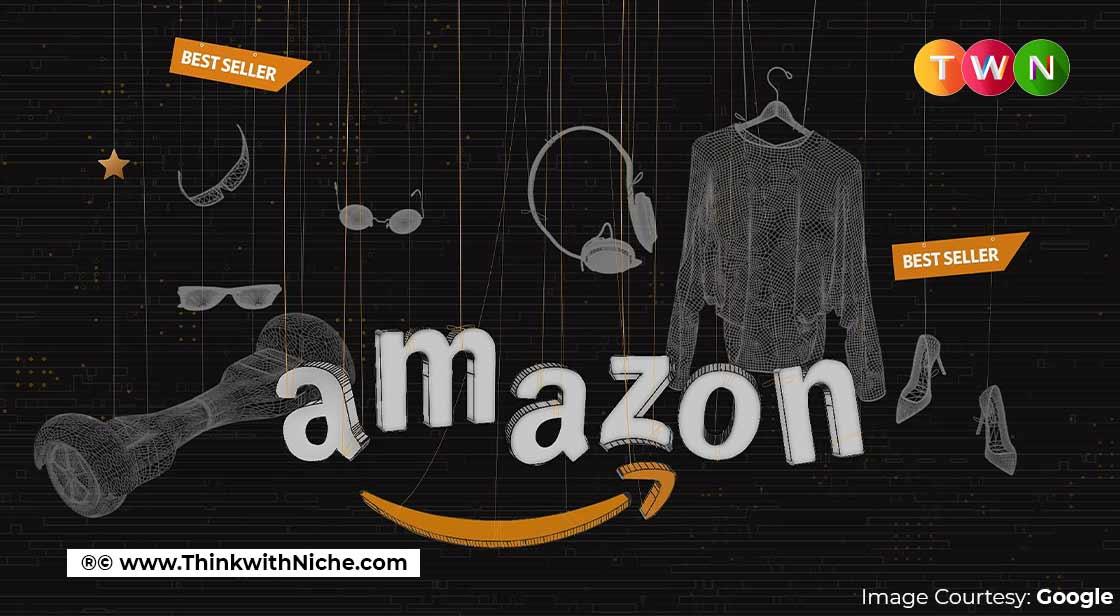 Despite possessing the world's largest coffers, can Amazon take on India's most influential billionaire, who is well-known for his sway with policymakers? #ThinkWithNiche
Continue Reading..
Too far, the Indian internet has emerged as a theatre for startups and global digital corporations, with rivalries raging between rivals like Flipkart and Amazon, Uber and Ola, as well as Swiggy and Zomato. The nearly 150-year-old Tata Group is allegedly working on a "super app" that will integrate all of its services, including food and groceries, fashion and lifestyle, electronics, insurance, financial services, and education, healthcare, and utilities, into a single platform. Tata Sons chairman Natarajan Chandrasekaran told the Financial Times in August that the company hoped to deploy the app by the end of the year.
The oil-to-telecom company Reliance Industries, which has been in business for over half-century, has made significant investments in the internet area this year, as well as bringing in new investors like Facebook and Google. According to reports, Mukesh Ambani's business, Reliance Industries, also plans to create a super app in conjunction with Facebook. From food delivery to lifestyle retail, Ambani's internet businesses cover the gamut. Experts feel that despite their tardiness, these political heavyweights have a strong chance of winning.
For some time now, significant-tech initiatives made by Reliance Industries have been making headlines. In addition to its online lifestyle platform Ajio, Jio presently operates JioMart, a supermarket delivery business in conjunction with WhatsApp. It bought e-pharmacy Netmeds and a 15% interest in online lingerie shop Zivame last month.
Another retailer owned by Reliance Industries is Reliance Digital, which sells gadgets online. Reliance Jewels, the company's retail jewelry division, also maintains a website. Reliance Industries purchased Future Group, a large retailer with a lifestyle retail website, in August. As a result, all that Reliance Industries has to do to build an amazing super app is tie all of these disparate internet companies together into a single UI. And with digital giants like Facebook and Google on its side, it shouldn't be too difficult.
Tata CLiQ, the company's e-commerce business, was established in 2016 and is now active on the market. Despite the lack of success of the internet brand, Trent, the group's retail arm, operates well-known stores including Westside, Zudio, and Landmark and has a proven track record in retail. Tata Group's desire for a super app, in fact, may have something to do with Trent. There is an increase in internet buying because of the Covid-19 epidemic. In addition to e-commerce, the Financial Times reports that Tata's super app would also include financial services and entertainment.
Tata Group and Reliance Industries are reportedly in negotiations to join forces with incumbents, suggesting that they are afraid of this challenge. Tata's super app may receive funding from Walmart, according to reports. Reliance Retail is also in negotiations with Amazon about a possible investment. Most importantly, though, will be whether or not India is ready for such a super app. Because just around 3% of total shopping in India is done online, analysts are concerned about the possibility of a super app thriving there. E-commerce in India still has a lot of room for new entrants.
With an assortment of applications that make products and services available to users, Tata already has a digital presence. Tata offers a lifestyle shopping platform called Tata Cliq, an e-grocery app called StarQuik, and an electronics store called Croma Retail, which is available both online and offline. According to rumors, the Tata company plans to merge all of its web platform goods into a single app. Tata's action might be seen as a direct challenge to established companies like Amazon, Walmart-funded Flipkart, and rising player Reliance, which is actively pushing digitally in the e-commerce industry.
Tata is a well-known participant in the automotive, electronics, smartwatch, and tea industries, as well as services such as luxury hotels, airlines, utilities, insurance, department shops, and a supermarket chain, as well as software. Making a consolidated app that offers most, if not all, of its services under one app is seen as a direct challenge to Amazon, Flipkart, Reliance, and other e-commerce platforms.
Even while Amazon has been present in the Indian market for some time, it lacks Reliance's brand awareness and confidence, particularly among the country's less wealthy strata. Amazon is a big participant in Tier 1 and metro areas, but it isn't yet a giant in India like Reliance or even the Tata Group. If the merger between Reliance and Future Group goes through, the recently announced Jio Mart e-commerce venture will have a huge edge in terms of scale and ease of distribution.
Combining Future Retail's extensive network with Reliance Retail's retail footprint and brand recognition may deal a serious blow to Amazon's business. Amazon, led by Jeff Bezos, faces strong competition in India from Walmart-owned Flipkart as well as the country's FDI restrictions, and it's not exactly profitable in India. However, despite possessing the world's largest coffers, can Amazon take on India's most influential billionaire, who is well-known for his sway with policymakers?
You May Like