Home-Based Cosmetics Start Your Business At Your Home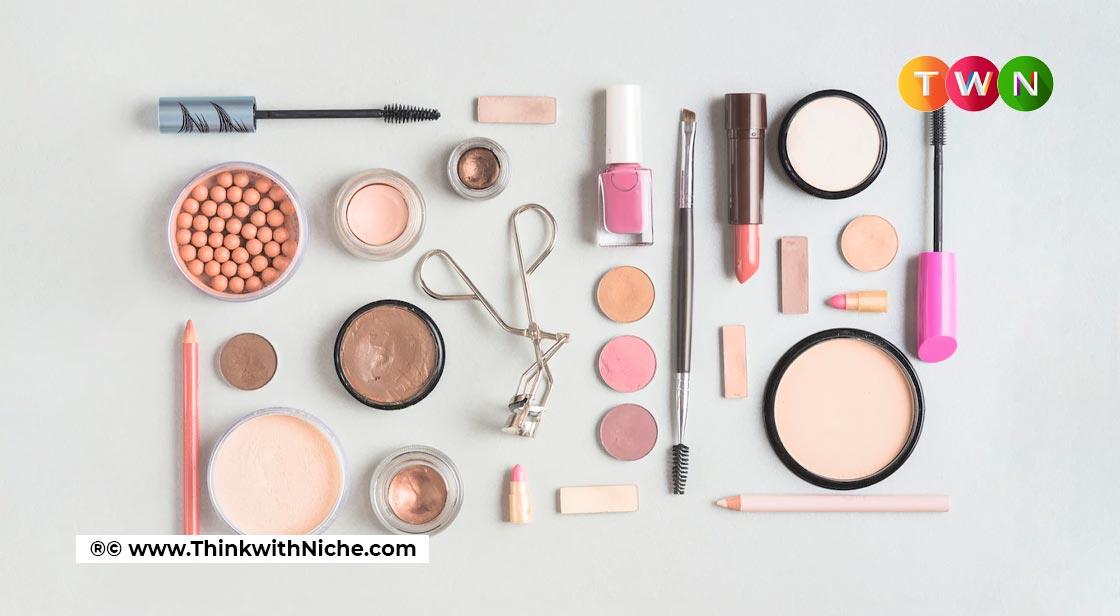 Are you a skin-caring person? If you have very good knowledge about trendy beauty hacks then start a cosmetic business just at your home. Let's see what are some products, how can you process them, through this article. Have a nice read.#ThinkWithNiche
Continue Reading..
Cosmetics are nothing new, and it doesn't need to be stated how much people are drawn to them. Youths, in particular, have a different relationship with cosmetics. From our daily lives to our offices, college students, parties and celebrations, we can't imagine ourselves without cosmetics. We don't wear makeup every day, but what about moisturisers, sunscreens, and other daily products? Starting a cosmetics business from home is an excellent idea for new businesses.
Here Are Some Examples of Cosmetics That You Can Prepare Just Sitting at Home
Makeup Products,
Cleanser and Face wash,
Toners and Serums,
Moisturizers,
Body lotions and sunscreen,
Hair Oil
Hair dyes, and hair colors,
Perfumes and Body spray,
Nail colors
Lipsticks
Now As We Know What Kind of Cosmetic Products We Can Make, Let's See Some Steps to Start Your Business.
1. Rules And Regulations
There are a lot of government facilities as well as rules for the cosmetics business. Get your Federal Tax Identification number for your cosmetic business. Select a brand name for your cosmetic products and regulate a business article. It can be helpful for you to set up your organization. You can find out about various business units along with their tax implications. Contact a lawyer or a legal adviser to advise on various types of business aspects.

2. Get All the Ingredients And Equipment Ready
Get the materials and equipment ready that are required to prepare your cosmetics. The basic things you will need are metal or glass funnels, heatproof spoons, and bowls, measuring utensils, pots, and chemicals and organics. Buy the ingredients with which you will make your cosmetics. Try to buy cost-effective ingredients. Many herbal ingredients and natural oils are available from wholesale cosmetic suppliers. You can also find them at a local supermarket. Store the perishable ingredients like plant-based oils in a fridge that is separate from your food refrigerator.

3. Know The Methods for Making The Cosmetics
You must have knowledge that how to make cosmetics from different materials. You can watch YouTube videos for knowing the process. Don't forget the packaging for your items, like tubes, bottles, and jars. Get your sample product ready and pretest before selling. Ask the testers to give honest feedback about the quality of the products.

4. Proper Packaging
Attractive packaging is very necessary for cosmetic products. List the ingredients on the packaging. Maintain a hygienic packaging method for your product or you will be in danger to run your business.

5. Arrange Finances
The cosmetic business needs a lot of materials and ingredients to buy. For this secure your finance from the beginning. You can take loans from the bank or can find a partner.

6. Websites and Social Media
Create an engaging website for your products. Give a proper product Demo on your website and start selling online. You can sell your products to the customers directly through your website or can use social media for selling purposes. Also don't forget to promote your cosmetics via social media, provide your website links in your account.
You May Like