Highest Paying Web Development Jobs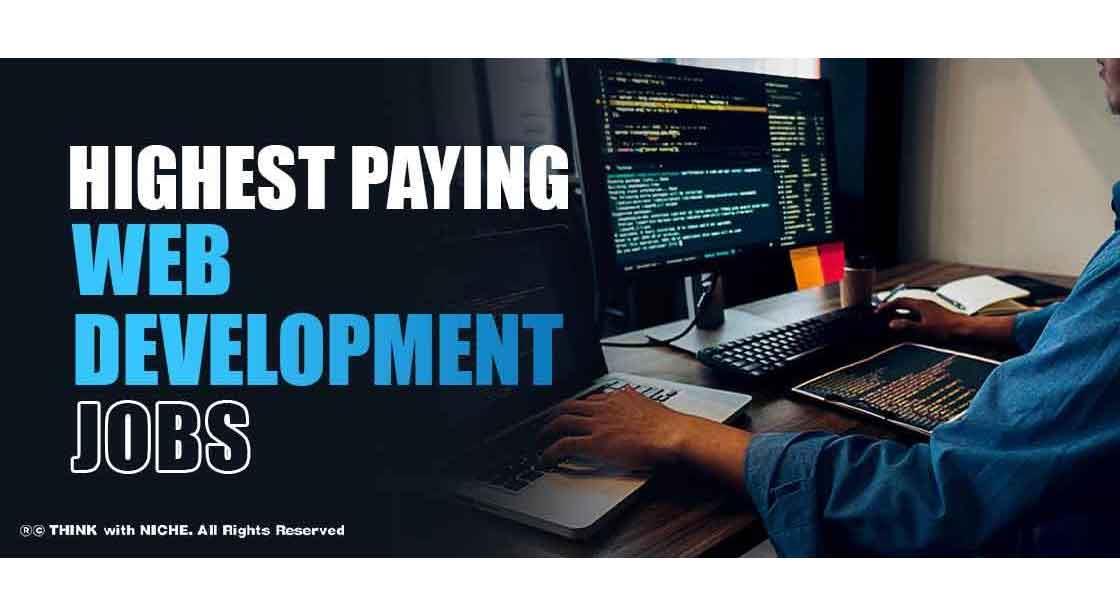 From companies and public organizations to our personal and social activities, everything is now being carried out digitally. As the number of modern digital distant workplaces grows, everybody will require an expert web developer on their crew, opening up millions of prospects to build a steady career in the web development sector. Learn about the highest-paying web development jobs. #ThinkWithNiche
Continue Reading..
The overall number of sites has increased dramatically from the year 2000. In only 18 years, the number of websites on the internet grew from 17,000,000 in 1998 to over 1,600,000,000 in 2018. Consequently, this has resulted in a significant increase in the need for web developers. As per the US Bureau of Labor Statistics, web development employed 174,300 people in the United States alone. From 2019 to 2029, the industry is predicted to grow at a rate of 8%, quicker than most professions. Web development is well-known for being at the forefront of new technology and creativity. It features a vast and dynamic community of businesses, developers, and specialists who are constantly seeking fresh development platforms and tools to better their solutions.
Full-Stack Developers
Full-Stack Developers are software engineers who specialize in both front-end and back-end programming and have one of the tops paid web development jobs in the world. You should be familiar with HTML, CSS, JavaScript, as well as at least one back-end language. Most full-stack engineers have extensive knowledge of a certain back-end programming language work on many sections of a project.
Front-End Developer
Front-End Developers are experts in web layout. They are skilled programmers in charge of developing and managing all graphical aspects of web applications that visitors interact directly with. As a result, Front-End Developers concentrate on the visual layout. The front end is programmed in languages such as HTML, CSS, and JavaScript.
Back-End Developer
Back-End Developers construct and operate the technologies needed to support the user-facing sides (front-end) of websites/web apps, which is among the best salaries for web development positions. Back-End Developers are usually familiar with various back-end computer languages (PHP, Python, Java, and Ruby) and systems (Django, Flask, Phoenix, and so forth). They should be experts in database organization to deal with demand fluctuations. Back-End Developers should also have practical expertise with version control tools such as Git.
UX/UI Designers
UX/UI Designers are responsible for how the users interface of web apps and software goods functions to provide customers with a pleasant experience. They gather, research, analyze, and assess user needs. UX/UI Designers are in charge of generating intuitive app design to provide a great user experience. UX/UI Designers must be adept in configuration thinking and planning standards.
Cloud Engineer
Cloud Architects are IT professionals who control and maintain a variety of activities related to cloud computing. They are in charge of designing, planning, maintaining an industry's cloud computing infrastructure, and any other technical activities.
DevOps Engineer
DevOps engineers work as part of the enhancement or tasks groups. They should be familiar with tools such as Git and Unix. Furthermore, they should be able to program and organize (Shell, Python, and so forth).
You May Like
Website development/designing

Website development/designing

Website development/designing

Website development/designing