Best Platforms To Build A Website For Your Business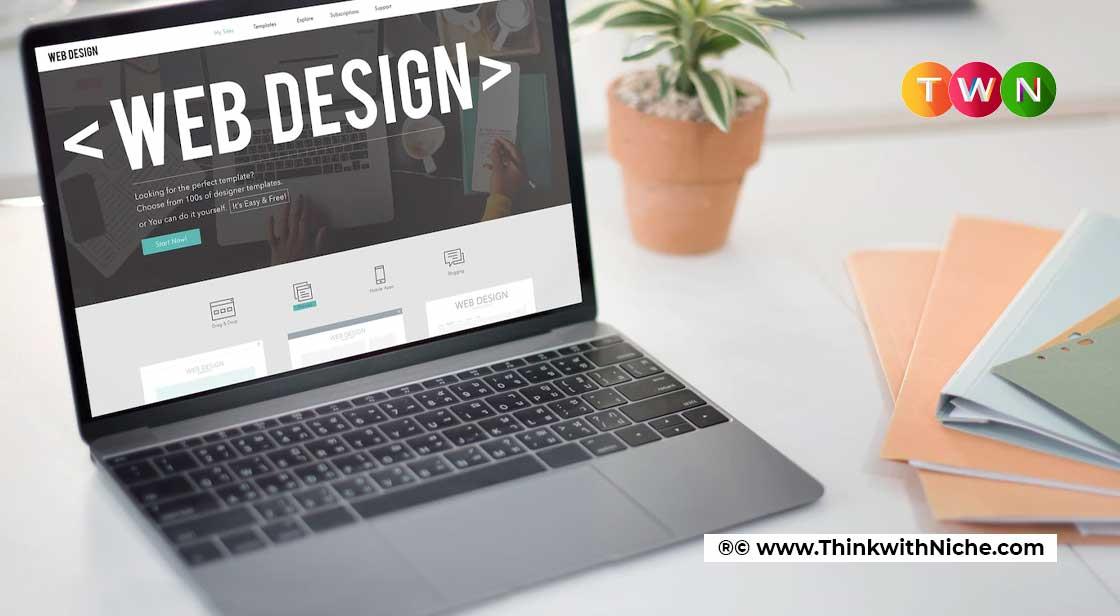 Gone are the days when creating a simple and professional-looking website required you to be a web developer with coding expertise. You also don't require a lot of time or money to put together a good website. The ideal website builder for you is determined by your requirements. ThinkWithNiche brings you a well-crafted list of website-builders that work effectively for aspiring entrepreneurs who wish to professionalize their businesses with a web presence. #ThinkWithNiche
Continue Reading..
Because there are so many possibilities, combing through all of the free options for a simple website and all of the eCommerce website builders for a more sophisticated commercial website can be intimidating. Because of the industry's complexity and growth, you have more options than ever before, and you can simply locate the finest website builder for your goals and needs.
ThinkWithNiche brings to you a well-crafted list of website-builders that work effectively for aspiring entrepreneurs who wish to professionalize their businesses with a web presence. True, there are a few front-runners, and those are usually a decent place to start, but even the front-runners aren't optimal for every case. We've put out all of the facts you'll need to make an informed decision on the best website builder so you can get on with the fun part of creating your professional website. We looked at whether the builder had a strong customization option, eCommerce facilities, marketing tools, and an SEO tool, among other things.
Wix
In the fight for website builder supremacy, Wix is unquestionably the front-runner. It is the most popular platform, with over 110 million websites created. This well-known website builder also offers the most tools and flexibility. Wix offers an AI-powered automatic website creator on one end ("Wix ADI") that requires minimal user involvement, all the way up to Wix Corvid, an open development platform for complex applications such as Javascript, databases, and data-driven dynamic pages. We do recommend sticking to one lane to maximize the experience, as it can be difficult to maintain consistency across your landing page and website design if you start with a template and then decide to completely customize it.
Wix, despite being the clear pick of most reviews, has a few flaws. Wix is one of the few website builders that has data limits for each of its plan tiers, so if you want to upload an unlimited number of photographs and videos or expect more than 5,000 monthly visitors, make sure you do the math before selecting a plan. Also, for those who don't have the time or inclination to make a lot of small decisions, the editor's freedom and range of options can be overwhelming, and the web design flexibility means you'll need to be more hands-on with the format and layout, as opposed to more structured or limited editors where you can't go too far outside the lines.
Weebly
With 50 million websites developed, Weebly flies under the radar in comparison to Wix, yet it has some good choices depending on your needs. A do-it-yourself website editor that is straightforward and quick to use, a large site with unlimited storage, site mobility, and economical yet strong online store options. The editor is one of the simplest website builders to use, and despite the low learning curve, the site still looks great. Because of its simplicity, the editor offers fewer add-ons and design freedom, and it lacks the variety of options and mobile customization that a builder like Wix has. Weebly is a solid choice for individuals with a minimal amount of time to invest, and its commerce features outperform competitors like Wix and Squarespace. For individuals who are hesitant to commit to a website builder because they won't be able to pick up and leave later, Weebly provides the ability to remove site files so you can migrate to another server, which is a rare feature in the site builder world.
GoDaddy
GoDaddy is best known for bespoke domain names and web hosting, therefore it's only natural that it also offers website builder software. "Websites + Marketing" is a mouthful, but it's a similar templatized experience to the other options on this list, to get a basic site up and run in under an hour. Email and social media marketing, PayPal payments, and an SSL certificate are all included in the free tier. Even though GoDaddy is most known for selling domains, those rates do not include a domain; you must purchase one separately. Overall, GoDaddy's current website builder is an improvement over the company's now-defunct GoCentral tool. Similarly, upgrading to a free tier removes the 30-day time limit from your experience, allowing you to spend as much time as you want to kick the tires to determine if GoDaddy is right for you.
WordPress
When most people talk about WordPress, they're usually talking to WordPress.org, which offers free open-source software. That's quite strong, but it takes time to master and still necessitates the acquisition of a website host and domain name. If you're interested in learning more about WordPress.org's advanced features, we recommend starting with a tutorial or guides like those found on WPBeginner or WebsiteToolTester. The website builder on WordPress.com is unique. WordPress is a website builder that is both free and open source. It means that, in comparison to any other online website builder on this list, you have complete control over your website.
With WordPress, you have complete control over your website, with no third-party interference, ensuring optimum privacy. It is why many well-known websites, such as WhiteHouse.gov (US Government), CNN, The New York Times, Microsoft, and a slew of other small businesses, utilize WordPress to create their websites. It's similar to the other builders mentioned above, except it's aimed particularly at bloggers and writers. The WordPress website editor is limited in comparison to other platforms, but it's simple to set up and offers all the features you'll need for blogging. Overall, WordPress is designed for bloggers who don't want or need to spend a lot of time on website design, but it feels quite constrained for the majority of other use cases.
If you liked reading this article, we have two more for you on a similar theme. Click on the link below to explore!
Get Your Business Online with Free Web Hosting
Graphic Designs Make the World Better
You May Like
Website development/designing

Website development/designing

Website development/designing

Website development/designing