H&M Sales Drop in India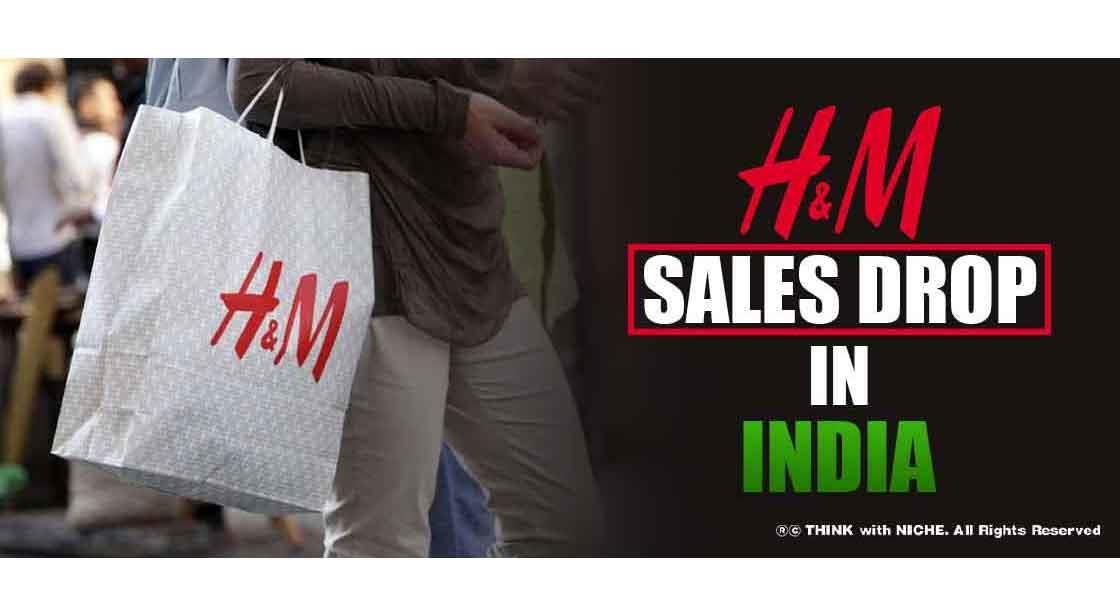 H&M sells fast and trendy clothing and accessories designed domestically and collaborates with artists on limited-edition ranges. #ThinkWithNiche
Continue Reading..
Despite rapid retail market share and cheaper selling, Swedish helmed popular clothing giant H&M projected 11 percent loss in profits during the period till 2021 March and yet retained its status as the country's leading fast-fashion line by profits. As per its most recent report, H&M had revenues of Rs 1,402 crore in 2020-21, which drastically dropped from Rs 1,582 crore the previous season. The results are due to the widespread trajectory in the clothing and leisure market competitors.
H&M sells fast and trendy clothing and accessories designed domestically and collaborates with artists on limited-edition ranges. It maintains a big assortment of essential, commonplace commodities purchased from emerging countries such as India and Dhaka at reduced costs compared to any of its competitors. In the previous financial year, Inditex Trent, a group company with Tata who operates Zara outlets in India, witnessed sales drop 28% to Rs 1,126 crore, by a significant decrease of Rs 41 crore. M & S Reliance likewise reported a 32 percent drop in revenues to Rs 710 crore. Overall a huge sum of Rs 72 crore was recorded by the partnership. In Fiscal 2020, H&M, which first made its debut in India back in 2015, surpassed colonial counterpart Zara, which first started operating a generation later. Following their initial introduction in India, these labels have indeed been huge hits. However, Zara's popularity has slowed because of its limited store profile. For example, following its arrival in India in the fall of 2015, H&M has established an equivalent of one store monthly in the country, bringing the total number of stores to much more around 50.
Zara, on the other hand, has only established 21 stores as of now, despite having roughly twice the sales per location as its competitor. The majority of shopping facilities in the nation were closed throughout June and April in 2020, impacting sales in practically major spending segments. Despite shops closing for the majority of the first half and shoppers hesitant to venture out across all, online revenues rose, but not quite enough to substitute for revenues at existing physical locations.
Somewhere at the end of 2011, H&M had 2,325 outlets, and in 2012, it had 2,629 retail locations. Around 2013, the company established its 3,000th outlet in Chengdu, China. As a consequence of the deadly plague that hit the world in unexpected ways, around October 2020, the brand made an official announcement that they expect to liquidate 5 percent of the total of its global outlets in the year 2021. H&M is a worldwide apparel brand based in Sweden. It is well-known for its high-speed apparel. Males, mothers, females, youths, and kids, infants are all represented. H&M employs 126,000 comprehensive corresponding employees in 74 nations as of November 2019, more than 5,000 locations carried out under different brand names. It is the world's 2nd biggest apparel store and offers an online experience in 33 destinations.
You May Like
Lifestyle and Entertainment

Lifestyle and Entertainment

Lifestyle and Entertainment

Lifestyle and Entertainment