Fly Away On Holiday Magnificient Memories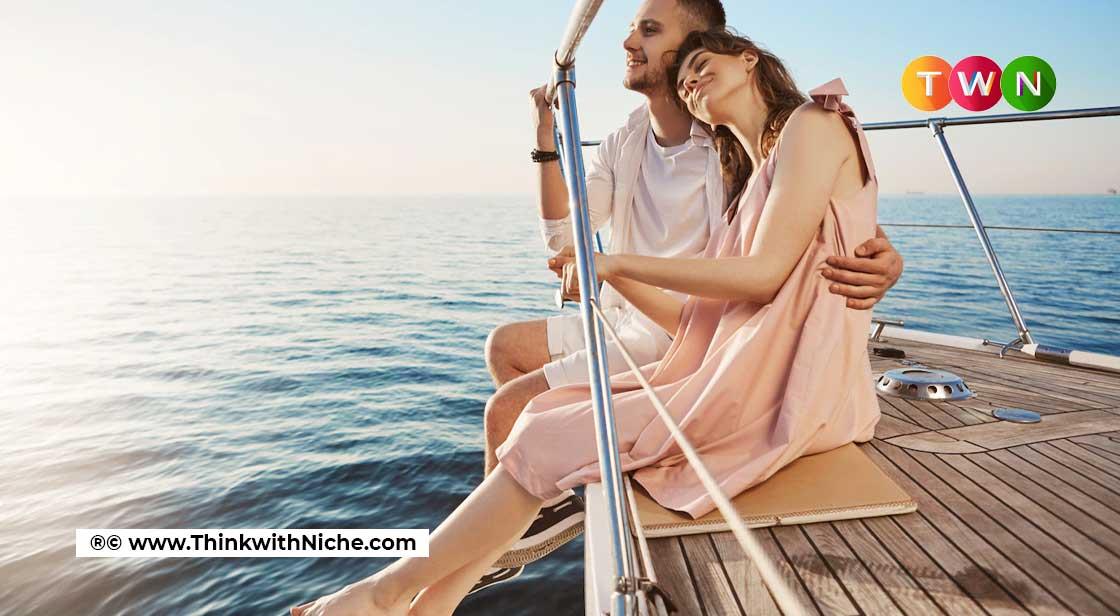 The tourism industry is viewed as the agent of change in economic and social changes. Tourism entrepreneurship eliminates societal problems, but surges the fiscal growth and development of a country, resulting in a rise in the country's GDP. The tourism industry is considered as an indispensable role in job creation.#ThinkWithNiche
Continue Reading..
Entrepreneurs introduced the concept of the tourism business. Entrepreneurship plays an important role in transforming the supply of leisure and recreational opportunities. It is a key factor in the development of the tourism industry of a country. Tourism promotes the local culture of a place along with its traditional handicrafts. It also helps in generating the foreign exchange of a country. The tourism business exacerbates a major impact on the survival of various service sectors. The travels and tourism industry provide jobs directly or indirectly to countless numbers of entrepreneurs all over the product's sales, among others. The industry is giving equal opportunity to all types of investors.
Here are some thriving business ideas in the travel and tourism industry that you would be looking for to start up a business.
Vehicle Rental Service
You can always start a vehicle rental service for tourism. You can open an agency for providing vehicles on rent to the business or holiday travellers. The requirements you will be seeking would be a fleet of cars, ranging from mid-level cars to SUVs, to luxury cars, to even tourist buses for group travellers. For this, you can invest your own money or you can have a tie-up with the vehicle owners or travel operators.
Trade Exhibition or Conference
Organising trade exhibitors or conferences related to the tourism and hospitality industry wherein you can help various firms to gather at a place to showcase their products and services and share their knowledge as well. Thus you can earn money in the process. You need to pick out the location for the exhibition very precisely. Good planning and time management skills are something mandatory in this sector. A good team of dedicated professionals will always be up to your game and will serve you a helping hand.
Arranging for adventure tourism, if you yourself have a great interest in outdoor activities, then you can make money by providing exciting travel opportunities to thrill-seeking travellers. For this, you will need to channelise your own interest in outdoor activities. Regularly finding exciting locations to visit. Good staff or having the proper training to handle all aspects of outdoor activities is a must. Again, time management plays a crucial aspect.
Tour Guide
Guided tours, who better to help someone get acquainted with and explore a new town or region than someone who has lived there for a substantial amount of time. Creating a business around the idea tours takes very little capital, which makes it all the more feasible. Those who want to pursue or start small can create a website and blog around a central theme like food or art and others offer a guided tour around their city visiting central locations.
Travel Bloggers
Travel bloggers, nowadays travel bloggers are putting up their travel details and destination pages on social media platforms. Platforms like Youtube, Instagram, Facebook etc.. are highly influential to promote and run this business. Food and travel bloggers have now begun using these applications to post their contents in the form of posts, videos, reels etc. Before you take the plunge understand that blogging can be tough and time-consuming. It can get challenging as everyone is using this virtual platform. It often takes a couple of years before it kicks in. but when it goes, you are essentially getting paid to travel the world and write about it.
Food Bloggers
For example, food bloggers on Instagram have picked up the use of 'reels', a feature on the app. They post short videos of eateries, food, restaurants etc. This provides people with an opportunity to check out a new place at their fingertips. It's ready to go spot and we, being the audience, even get the right perspective. It is actually one of the best ways through which bloggers reach a number of audiences. Users of the applications follow the creators for regular updates. This generates income for the creator, which means, when the audience increases, the creators start posting ads, for which the company pays them money. This is how an OTT platform works and makes money. In this 21st century, we live in, we are constantly surrounded by new technology and the growth of new ideas. We get to learn a variety of things on social media.
Travel Agency
Travel agency people always opt for honest and helpful advice. Travel agents help people plan vacations and trip across the globe. They often have specialities for different countries. You can start your own home-based travel agency through either franchise or non-franchise agency.
Photography
Photography, one of the business ideas that are suitable for a tourist town is the photography business. You can build your business around this factor as people are fascinated with the idea of clicking pictures. If you are a professional photographer, you can consider opening your own photography business.
You can also start language translation services, this is yet another thriving and profitable business for an entrepreneur who is looking towards starting a business in the travel and tourism industry. So, if you are looking towards earning income for business value, then you should consider starting a language translation service.
Small Hotel or Lodge
Opening a small hotel or lodge, for you would require initial capital investment depending upon the project size. Good location, preferably near airports or railway stations and shopping centres. You can make a website for promotions. You can also register your property on various hotel booking sites for a regular flow of customers.
Starting local cuisine cooking classes, in case you enjoy teaching others how to cook unique meals, then you can make money from your knowledge and the tourist can also have a lot of tasty recipes to take back with them. For this, you will have to inculcate an interest in cooking and teaching. It should come from within you, nobody can force this skill. There should always be a suitable place for conductive cooking classes. For promotions, you can make a website, highlighting speciality local cuisines.
You May Like