Explore The Art of Marketing with Red Bull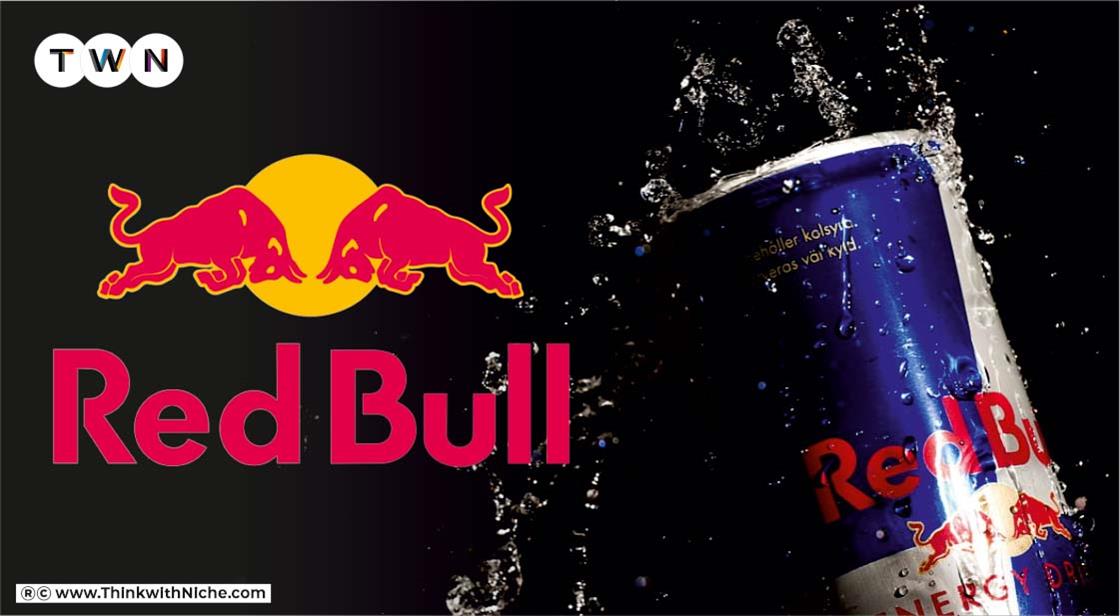 "Red Bull Gives You Wiiings"
You know what we are talking about when you hear about wings. Red Bull is not just another energy drink to sip on a summer afternoon. It is an emotion for every person who has an active lifestyle. You must have seen their logo on many Formulae 1 car. This article will dive a little deep into the marketing strategy that Red Bull applied to get the max attention from the consumers. Red Bull and its marketing strategies can help you grow your business too. So, read on! #TWN
Continue Reading..
"Red Bull Gives You Wiiings"
You know what we are talking about when you hear about wings. Red Bull is not just another energy drink to sip on a summer afternoon. It is an emotion for every person who has an active lifestyle. Red Bull is an energy drink that is manufactured by Red Bull GmbH, an Austrian company. Red Bull GmbH is well known for sponsoring a range of sports teams and events. You must have seen their logo on many Formulae 1 car. This article will dive a little deep into the marketing strategy that Red Bull applied to get the max attention from the consumers.
To know about Red Bull GmbH, click here!
Red Bull is a beverage company based in Austria that is known for its innovative marketing strategies and campaigns. The company is a marketing powerhouse known for its daring and widespread campaigns as well as its main products. Red Bull, the company that pioneered the energy drink industry, continues to dominate the market with a market share of more than 40%. Red Bull's marketing efforts are always focused on the audience first, followed by the sale of their products.
In 2019, Red Bull held a 24.9 percent share of the US energy drink market, having sold more than 7.5 billion cans globally. This number is expected to grow further by 7% between 2020 and 2025. They can achieve these numbers because they produce content on par with major publishers and also pull off mind-blowing events, making them one of the world's most talked-about brands. Red Bull is active on a variety of social media platforms and channels, and it employs unconventional approaches and tactics to create content that provides people with the experience they seek.
Instead of taking a traditional approach to mass marketing, Red Bull has generated awareness and created a brand identity through extreme sports event series or campaigns such as Red Bull Cliff Diving World Series, Red Bull Air Race, Red Bull Crashed Ice, and stunts such as Stratos space diving project and stand out on its own. The company's marketing also includes ownership of multiple sports teams, including Formula One teams like Scuderia Alphatauri and Red Bull Racing, as well as football clubs like FC Red Bull Salzburg and New York Red Bulls. It also has many celebrity endorsements through its record label, Red Bull Records.
Let's now talk about how Red bull Managed to innovate such a marketing strategy that made them the leader in the energy drinks sector.
The Target Audience of the Red Bull for Advertisement
To comprehend the company's market strategy and campaigns, one must first comprehend the company's target audience, the critical role it plays, and how it reaches that target audience. According to Numerator, Red Bull's target audience is primarily between the ages of 18 and 34, both male and female, with an average to high income who enjoy sports, extreme sports, and athletic events. Their clients are young, independent professionals with big dreams and aspirations.
Customer surveys, field trials, and focus groups are also used to gather relevant information, and the company ensures that its buyer profile is kept up to date. It ensures that their strategies are always both relevant and effective. To attract its target audience, Red Bull employs three major strategies:
Publishing high-quality content created by the marketing team in various media outlets that their target audience consumes.

Red Bull creates large-scale publicity stunts to capture the attention of its audience and spread the message of the company or product.

One of the most important strategies employed by Red Bull is the sponsorship and creation of events in various countries to attract its young audience.
Red Bull and Its Marketing Strategy
Red Bull controls more than 70% of the $1.6 billion market cap and credits its success to the company's aggressive unconventional marketing strategies. The company bases its marketing strategy on promoting a high energy philosophy for its customers' lives; through its advertisements and campaigns, it promotes a way of life rather than selling its product. Red Bull also has a young target audience that includes millennials, Gen Y, and Gen Z. They understand what their target audience wants and use it in their marketing strategy.
Red Bull sponsors a variety of events in various countries, including the Red Bull Music Academy in the United States, parachutes in South Africa, go-karting events in Kuwait, and many others, to attract a larger target audience, which typically attends events like these. It also collaborates with industry influencers to share captivating content that motivates the young audience to be more active and adventurous. By doing so, Red Bull captivates authentic and loyal consumers who are typically interested in athletics and sporting events.
Because of this effort, everyone is familiar with its slogan "Red Bull gives you wings," which is used in online and offline campaigns, television advertisements, newspapers, and billboard advertisements. Some of their well-known marketing strategies include using pickup trucks as mobile displays that were painted blue and silver and featured a giant can of the giant mounted on top of the vehicle. The products were designed to be eye-catching and to promote the Red Bull brand as youthful and slightly eccentric.
Early Marketing Campaigns of Red Bull
Red Bull first gained popularity as a result of its "Red Bull gives you wings" campaign, which began in the 1990s. Between 1996 and 2006, the company sold 300 million cans as a result of this campaign. Following this, the company began to sponsor sports events such as mountain biking, windsurfing, snowboarding, skateboarding, kayaking, rowing, Formula 1 racing, and even parkour, surfing, skating, and break dancing. The possibilities were endless, and the company used them to promote its product.
Red Bull also uses music concerts, programs, and video games, as well as commercials with celebrities such as Eminem and sponsorship of events such as Red Bull's "EmSee Battle Rap championships." The company has also made history by simply providing financial support to football and Formula One racing teams and events. Sebastian Vettel's four Formula One championships, for example, will be combined with Red Bull Racing.
Project That Made Red Bull a Drink Giant - Stratos Space Diving Project
Red Bull made international headlines in 2012 when it decided to attempt to break the record, which had stood for 62 years at the time. The company sponsored a free-fall jump from the Earth's stratosphere in a helium balloon by Austrian skydiver Felix Baumgartner. The Stratos project was named after Baumgartner, who had to fly 39 kilometers (24 miles) into the stratosphere over New Mexico in a helium balloon before free falling in a pressure suit and then parachuting to Earth.
Baumgartner broke three records after it became successful, including being the first person to break the speed of sound during a thrilling four-minute and 19-second freefall. This event was live-streamed on YouTube using GoPro cameras, and it quickly became the most viewed live stream and a mainstream media platform at the time. This event embodied the company's slogan and brand vision, as well as provided Red Bull with one-of-a-kind photography that would be used in its marketing campaign for years to come.
The Impact of Such Bold Campaigns
The Stratos project attracted a large amount of media attention and coverage, estimated to be worth tens of millions of dollars, which would not have been possible using traditional marketing strategies. Following the completion of this project, the company's sales increased by 7% in just six months, generating $1.6 billion and selling 5.2 billion cans the following year.
The entire broadcast lasted more than three hours, and the Red Bull logo appeared in every shot. The Stratos campaign is an extreme but excellent example of creative marketing, and it is the company's commitment to the values and aesthetic that the brand established when it first began that allows its marketing to succeed. Everything they make is about giving people and ideas wings to fly.
The Red Bull Slogan and The Controversy That followed
"Red Bull gives you wings"
Or
"Red Bull gives you wiiings"
Which one you do think is the correct slogan for Red Bull? The answer is the second one, now. Earlier the first one was the slogan for the beverage company. It is a 13-million-dollar story that I'm sure you would love to know about.
Red Bull is an energy drink produced by the Austrian company Red Bull GmbH, which was founded in 1987. Red Bull has the world's largest market share of any energy drink, with 5.387 billion cans sold in 2013.
A brand known for its strength produces a can of added sugar and caffeine, implying that this energy drink may not spontaneously cause you to sprout wings after all.
"Gives you wings" was the slogan that Red bull used for the last 20 years. One consumer named Benjamin Careathers decided to sue the company for 'false advertising,' claiming that after 10 years of drinking Red Bull, he neither had wings nor improved athletic or intellectual performance.
According to the suit, "Even though there is a lack of genuine scientific support for a claim that Red Bull branded energy drinks provide any more benefit to a consumer than a cup of coffee, the Red Bull defendants persistently and pervasively market their product as a superior source of 'energy' worthy of a premium price over a cup of coffee or other sources of caffeine."
If the settlement is approved, anyone who has purchased at least one can of Red Bull in the last ten years be compensated.
According to the Consumerist, this would result in a loss of $7.4 million for Red Bull in a matter of days.
The plaintiffs will receive approximately $11.40 in reimbursement or two free Red Bull products.
According to consumer court documents filed in New York Federal Court, Europe-based energy drink company Red Bull has agreed to pay up to $13 million US in compensation to settle a class-action suit filed by an enraged customer Benjamin who claims the company promotes its product through false advertising.
The company has also agreed to alter its advertising strategy. As the tagline is very famous and catchy, they made a slight change in their tagline, adding two more ii's to their wings. Technically, this word is not in the dictionary and cannot be used for the exact meaning of a wing, but it will sound similar.
As a result, they launched a new campaign with 3i's in Red Bull.
Conclusion
A silver can with a blue design on it. A well-known beverage that took over the world after its release. Red Bull is by far the most popular drink that is sold globally. This article was all about how innovative the marketing team is that made a slogan for consumers bu8t gave the real wings to the company. From cartoonish ads to a space dive, they've done everything that can pull customers. Red bull is one such company from which we can learn about marketing and advertisement.
You May Like