Ethical Rani: The Vegan Footwear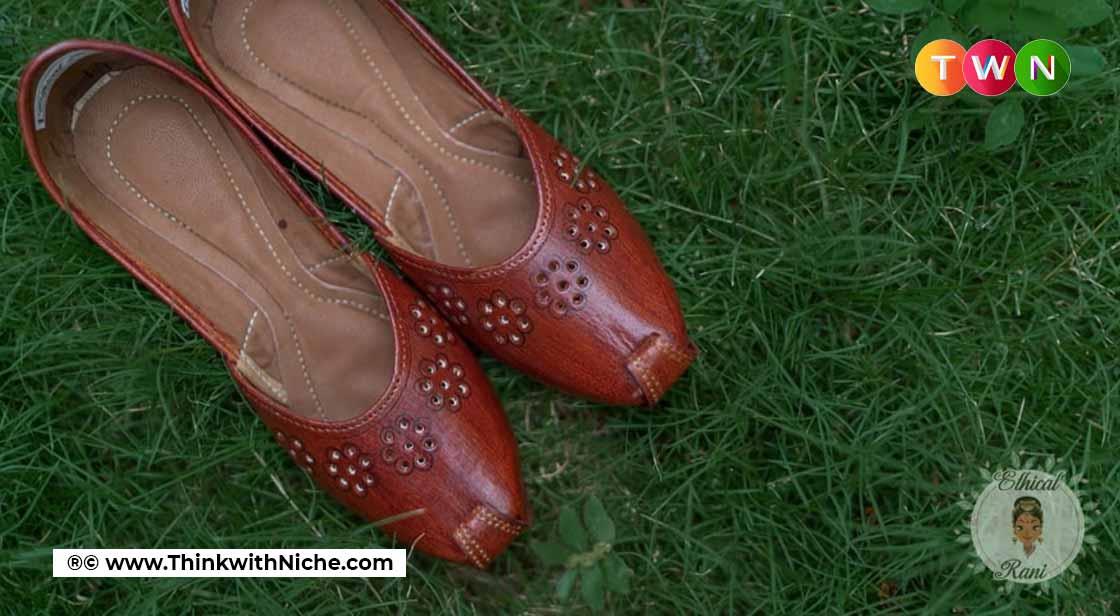 You must have heard about Veganism. A practice where people quit all the animal products. But have you ever heard of vegan footwear. Read the article to find out about a brand that creates vegan footwear for women. #ThinkWithNiche
Continue Reading..
Most of us are aware of the concept of Veganism. This includes the practice of not using any animal products like meat, eggs, milk and other dairy products. This concept is popular among animal lovers and is making an impact on people to stop animal cruelty.
The idea of Veganism is to stop animal cruelty and make a safe space for them. Mostly, veganism is followed in diet and clothing by Vegans. They do not use animal products and also don't use the clothing that uses animal products such as leather, silk and wool.
But today we will be talking about a small business that started making Vegan Footwear. Ethical Rani is a PETA approved small business that does not any animal product to make Footwear. The business is founded by Kanika Sharma Soni. She started this business in the summer of 2019. In the beginning, they only sold Juttis, which did not use any type of animal product in the production.
The business has received a positive response from its customers and has kept on growing ever since it started.
How Did It Start
The business started in 2019, but Kanika had planned about it way before than that. According to the official website of Ethical Rani, the idea to start a footwear or Jutti brand came to Kanika during her sister's wedding. She realized the lack of beautiful, comfortable, and cruelty-free footwear for women.
That is when the idea to start a vegan Jutti Brand came to her. It took research, hard work to find the vendors for the raw materials. Kanika also turned Vegan to start this business and wants people to look at fashion in a different way.
The motto of the business is," We make you look good, and feel good at the same time."
The Handcrafted Sneakers And Juttis
Ethical Rani has a wide range of products from casual to traditional. The Juttis available on their website are beautiful and comfortable at the same time. The process of making them includes sampling the designs and then bringing them all together.
The designs are finalized by Kanika herself and the Juttis are handcrafted. Recently Ethical Rani has launched a new series that includes sneakers. This embroidery on them is handcrafted. They are soon launching Ethical Rakhi as well. Natural Cork is used in most of their product as raw material.
Why Ethical Rani
The brand has more than one reason to choose it. Firstly it's an environment-friendly brand that uses natural raw materials in the production of footwear. The second good thing about the brand is that it provides employment to women. As the designs are handcrafted it provides a way to earn money for women.
And lastly, they use upcycled fabric bags that are hand sown and are made from the fabrics sourced from various local tailors and designers. The process follows a zero-waste policy and uses the fabric waste from tailors to make the packaging bags for their products.
The brand is a good initiative to stop animal cruelty. As the owner of Ethical Rani believes that the brad will make you look good and feel good at the same time. Having Ethical Rani footwear will help you to look good as the footwear are beautiful and also make you feel good cause in a way you are stopping animal cruelty.
You May Like