COP26 2021 Conference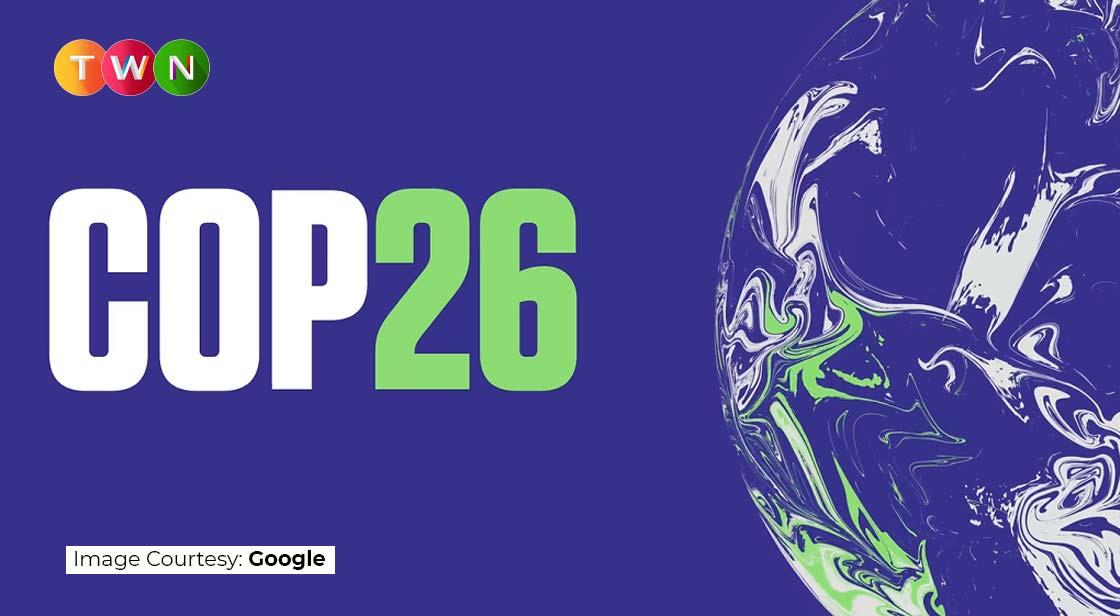 Climate change is real and should be the major concern of world leaders to bring this situation under control. The UN created the United Nations Framework Convention on Climate Change, which brings together all the countries of the world to take a step forward in the betterment of our climate. Recently they had their 26th summit. Let's take a look at what all commitments were made and what was the final result of that conference. #TWN
Continue Reading..
The 2021 United Nations Climate Change Conference, often referred to as COP26, was the 26th United Nations Climate Change Conference, held at SEO center in Glasgow, Scotland, United Kingdom, from 31 October to 13 November 2021. Mr. Alok Sharma was appointed as the president of this conference. This conference was meant to be held in 2020 but was delayed because of the Covid-19 pandemic. The conference was attended by 197 parties.
Agendas Of COP26
Adapt to protect Natural Habitats
The climate is changing and will continue to change even if the emissions are reduced. At COP26, countries were asked to work together and encourage and enable those that are being affected by climate change to protect the ecosystem.
Mobilize Finance
The developed countries must deliver on their promise of mobilizing at least $100 bn in climate finance per year.
Work together to see the change
The problem of climate change can only be defeated if every party pledges to work together. At COP26 Paris Rulebook (the detailed rules that make the Paris Agreement operational) must be finalized.
Attendance
Twenty-five thousand representatives from about 200 countries were expected to attend the conference, and around 120 heads of state came. The conference was attended by UN secretary-general António Guterres, American president Joe Biden, Canadian prime minister Justin Trudeau, Dutch prime minister Mark Rutte, Egyptian president Abdel Fattah el-Sisi, European Commission president Ursula von der Leyen, French president Emmanuel Macron, German chancellor Angela Merkel, Spanish prime minister Pedro Sánchez, Indian prime minister Narendra Modi, Indonesian President Joko Widodo, Israeli prime minister Naftali Bennett, Japanese prime minister Fumio Kishida, Nigerian President Muhammadu Buhari, Polish Prime Minister Mateusz Morawiecki, Swedish prime minister Stefan Löfven, and Ukrainian president Volodymyr Zelensk, Former American president Barack Obama and English broadcaster and natural historian David Attenborough, who was named COP26 People's Advocate, spoke at the summit. Prince Charles addressed the opening ceremony in person. Queen Elizabeth addressed the conference by video message. Bill Gates was also present at the conference. The fossil fuel industry was the largest delegation at the conference, with 503 people accredited.
Who was not there?
The two major parties that were missing from the conference were Chinese leader XI Jinping and Russia's President Vladimir Putin. The prime ministers or heads of state of South Africa, Russia, Saudi Arabia, Iran, Mexico, Brazil, Turkey, Malaysia, and Vatican City also did not attend the meeting. Although XI Jinping did not attend the meeting, a Chinese delegation led by climate change envoy Xie Zhenhua did attend. Saudi Crown Prince Mohammad bin Salman was also not present, Iranian President Ebrahim Raisi, along with Brazilian President Jail Bolsonaro was also absent from the summit.
Myanmar and Afghanistan were absent.
Agreements and Negotiation
Deforestation
Over 100 countries that cover almost 85% of the world's forest agreed to end deforestation by the year 2030. It was an improvisation of a similar agreement made in the year 2014. The agreed countries included Canada, the USA, and Russia.
Article 6
Article 6 of the Paris agreement describes rules for an international carbon market. Parties have agreed to avoid double counting of the emission reduction but, it is still unclear how much double-counting will appear.
Finance
One of the principal topics for negotiation was Climate finance and mitigation. While poor countries demand more money for adaptation, donors seek finance meditation as a chance of making a profit. The Paris agreement included US$100 billion annually in finance by 2020 for developing countries. However, wealthy countries have broken their promises in the past with OECD. Scotland became the first country to contribute to the loss and damage fund.
Coal
South Africa has been promised a fund of $8.5 Billion to send its reliability on coal. Countries including Chile, Poland, Ukraine, South Korea, Indonesia, and Vietnam also agreed to phase out coal in the 2030s for major economies and the 2040s for poorer nations.
Methane
80+ countries signed up to a global methane pledge. The pledge was to cut methane emissions by 30% by the end of this decade. Although the pledge was taken by some of the major countries like Australia, China, Russia, India, and Iran did not take the pledge but are expected to join in the future.
Net Zero Targets
Many attendees committed to net-zero targets, with India and Japan making specific commitments. India, the third-largest emitter of carbon dioxide committed to a net-zero target by 2070.
Socioeconomic Transformation
Agriculture
45 countries, including the UK, U.S., Japan, Germany, India, Indonesia, Morocco, Vietnam, Philippines, Gabon, Ethiopia, Ghana, and Uruguay, pledged to give more than $4 billion for the transition to sustainable agriculture.
Transportation
Another pledge that was given a lot of attention in the conference was the pledge of vehicle electrification at the center, the use of electric vehicles will highly contribute to the net-zero emission of the target.
Fossil Fuel
Governments were asked to accelerate the desubsidization of fossil fuel, but this pledge was highly opposed by those with large fossil fuels based economic sectors.
If you liked reading this article, we have two more for you on a similar theme. Click on the link below to explore!
You May Like
Climate Actions and Goals
Climate Actions and Goals

Climate Actions and Goals
Climate Actions and Goals