Important Content Marketing Strategy Tips to Make Your Small Business Grow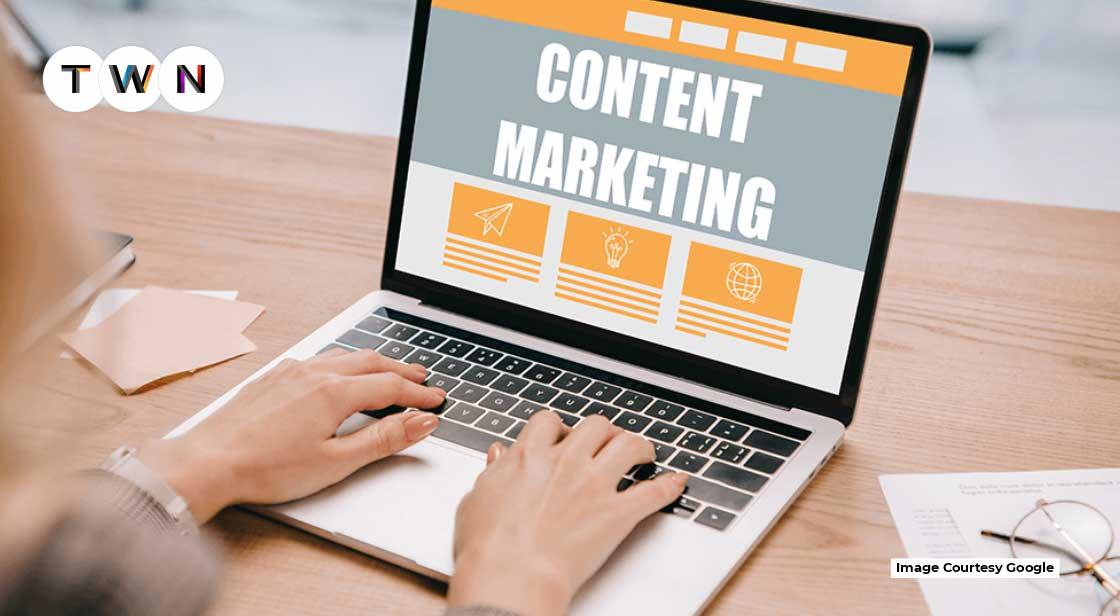 If you own a small business, then content marketing is a strategy you should consider to expand your audience base and raise brand awareness. The creation & distribution of online tools that increase traffic to your business website is referred to as content marketing. Blog posts, infographics, and whitepapers are examples of content types that can be used to generate interest in your products or services. This article will tell you all the important content marketing strategies that you must put to work so that your small business can grow and get consumers. #TWN
Continue Reading..
Ever wondered why your business is not picking up as fast as the businessman next door? Why is it that your small business is taking so much time to take off while everyone around you is just enjoying their growing businesses? Don't worry, we know the trick your neighbor is using, and we will give you all of that in this one article. So, make sure to read till the end and apply these tricks to your business, and you will see yourself on the heights you might have not even imagined.
By the way, we are talking about Content Marketing Strategies for small businesses that will do the job for you.
Content Marketing for Small Businesses
If you own a small business, then content marketing is a strategy you should consider to expand your audience base and raise brand awareness.
The creation & distribution of online tools that increase traffic to your business website is referred to as content marketing. Blog posts, infographics, and whitepapers are examples of content types that can be used to generate interest in your products or services.
You might be wondering why should any small business do content marketing. That is simply not their niche to do business and create content. Let me enlighten you.
Providing useful, timely content enables your company to become a considered leader in your industry, boosting brand recognition and fostering customer loyalty, respect, and trust.
Content marketing also makes it possible to identify your customers' pain points and explain how your goods solve those problems. This can directly lead to sales. Any evergreen content you produce is another long-term benefit of content marketing. This refers to assets that do not become obsolete, such as blog posts about your industry's history or an infographic on how to finish a process that does not change.
When you create resources that can be used across numerous channels and marketing campaigns, you can also find the use of those resources in content marketing. For example, if you write a blog article about the needs of a specific community, you can make a YouTube video about the topic and embed it in your blog post. Then, on your social media channels, you can share a link to the post and/or video. This will save you time and money while solidifying your position in your area of expertise.
Enough of the intro talk. Let's get to the main point now.
Content Marketing Strategy for Small Business: Steps to Follow
The remainder of this post will outline the steps that every business owner should take to create an extremely successful small business content marketing strategy.
Let's begin briefing these points so that you can easily follow them.
Set Goals and Company Mission
Your ultimate goal is to be successful in your business. We get it, but it's more beneficial that you set monthly or quarterly goals that are achievable. These small steps will help you plan your strategy quickly. To establish a clear goal for your content, define your company's mission.
The mission statement defines the goal or purpose of each type of content, so not all content will produce the same results.
Some goals may intertwine, but they must be clearly defined.
Obtain qualified leads

Increase brand awareness and retention

Boost customer engagement

Convert leads into loyal customers

Create thought leadership
Know Your Audiences in and out
Know whom you're communicating with so you know everything they want to hear from you. It is critical to define not only the content of your mission but also whom the content will target.
You may have more than one listener you want to talk to, but these personalities should understand precisely who it is you would like to attract and where they are:
You can use the following tools and services to sell your content to the right audience.
Semrush

Quora

Crowd Content (It is a service, not a tool)
Start Blogging
Blogging is an amazing content marketing strategy that is absolutely free. You can market your skills and services through blogging. With only 21 to 54 blogs, you can drive up to 30% more traffic than usual on your website. Blogs can do the following things in addition to driving traffic.
Blogs can boost your SEO rankings.

Blogs can deliver increased value to every consumer you have.

Blogs can increase your exposure.

Blogs can generate leads and carry out conversions.
Social Media Presence on Every Channel that Your Target Audience Uses
If you're vigorously marketing a product or service, you almost certainly have a presence on social media of some kind. Unfortunately, merely being present is insufficient. You must be active on portals that your target audience uses. How would you choose which social media platforms are best for your brand from the plethora of options?
Before you begin posting anywhere, you must first determine your target audience. You're not going to speak to everyone on social media; you're speaking to a group of potential customers with particular interests. After you've determined who you'll be speaking with, you must figure out how to reach them.
You can use a range of strategies to ascertain where your audience is involved.
Examine your competitors' social accounts to see where their most active users are.

To determine consumers' online behavior, use tools such as Google Analytics.

Accumulate all existing customer information and see where your audience is spending their time online.
These three steps can assist you in determining where your intended audience is active and delivering information to them on those platforms.
Start using Email Newsletter
Email newsletters are a great way for small businesses to get started with email marketing. They inform your readers about innovative products, community events, business news, and other noteworthy business-related happenings.
With a traditionally high return on investment (ROI), expect an average ROI of $42 for every dollar invested in email marketing. Email marketing is a fantastic tool for small businesses. Email newsletters can help small businesses:
increase audience's trust

publicize sales, specials, and coupons

improve customer value
Start Creating different Varieties of Content
In a crowded marketplace, it's critical to stand out in any way you can. Your content marketing strategy is one way your small business can accomplish and become successful. Examine your existing content as well as the content of your competitors. Determine what is and is not striking a chord with audiences. Once you've established efficacy, attempt to imitate that success with your future content.
It's then time to get imaginative. Don't be constrained by what's already there. Take your latest blog article and convert it into an infographic. Take your illustration and transform it into a whitepaper. Create a series of quote-centric social slabs out of your white paper.
Get Creative, Be Limitless!
FAQs Related to Small Business Content Marketing Strategies
Why is content marketing important for small businesses?
Even if your company is small, you will almost certainly face stiff competition. To stay ahead of competitors and reach your audience, you need to have a content marketing strategy that will allow you to prove your value to current and potential customers.
What are some content marketing examples for local or small businesses?
Blogs, illustrations, social media marketing, podcasts, white papers, digital books, downloadable Pdf files, and YouTube videos are all examples of content marketing. Content marketing includes any type of media that is freely available and drives traffic to your website.
What content should small businesses create for their content marketing strategy?
The goal of small business content marketing is to alleviate the buyer's pain point. Following the identification of personalities, all generated content should center on both the corresponding pain points and where the buyer is in the funnel.
What is the most effective small business content marketing strategy?
A strong small biz content marketing strategy requires clearly defined buyer personas. Without these personalities, your content will lack focus and purpose, leading to low audience interaction.
You May Like