Conceptual Design Ideas to Creatively Design Your Small House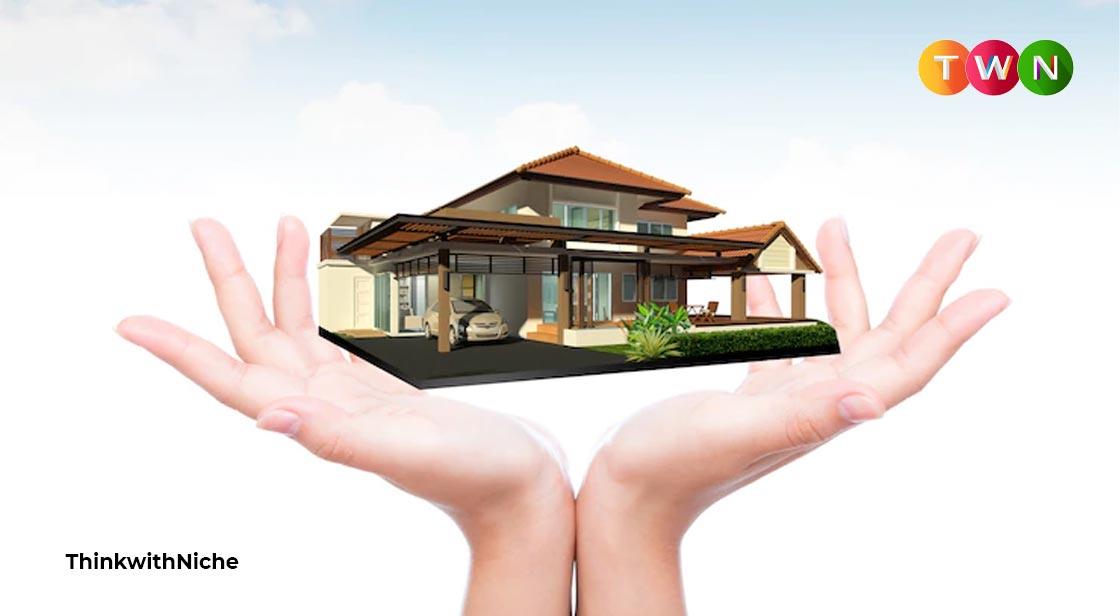 It might be tough to fit all you need into a tiny house or apartment. Trying to accommodate everything and make it appear bigger is even more difficult, but that's part of the pleasure of small-space design: It's all the more fulfilling in the end when you come up with ingenious answers to those hurdles with the right color scheme and right furnishing. These small space design concepts will make it feel much larger while preserving flair, whether you live in a tiny flat or want to get the most out of a little room in a small house. #TWN
Continue Reading..
When it comes to house design, you'll have hundreds of ideas flowing through your head. It's easy to become overwhelmed by the how-tos and what-tos. If you live in a tiny place, applying all of these ideas may not be the most sensible choice. While drawing out the interior design for something like a small house, there are a few suggestions and tactics to keep in mind. Not everything you want to do will work out, and you may need to make some changes and add some fixtures to make the most of your area.
Avoid Congestion: Ensure you have Enough Storage Space
Whenever it comes to planning a tiny area, storage is crucial. You don't want your belongings to be strewn over the house, making it appear messy. If you just look for it, you can always find more storage space anyplace in the house. The aim should be to be as inventive as possible. Always consider the future when planning your home and make sure you provide enough room for storage.
Lofts and Vertical Space
The advantage of keeping high ceilings in a small home is obvious. It creates the illusion of a larger space in a small location. Homeowners can hang shelves, lights, and hooks from this vertical space. Examine your vacant walls, corners, space above your bed, underused places above your sinks, and even the room between your furniture for ideas. Avoid extending horizontal gaps in a compact house design since it will make the area feel more tight than usual. There will very certainly be a vacant area that can be fully exploited. Here are a few things to think about while utilizing vertical space:
• Colors, textures, and wallpaper can be used to create an accent wall.
• Make room on the shelves for your basics.
• Add racks to the walls of your kitchen to hold spice bottles or to hang your cups.
• Make a memory-filled photo wall.
Built-In Storage
Built-ins are a little house's salvation. They don't protrude into the room or occupy any extra space. They're more like a section of the wall, floor, and furniture.
Open Shelves
Built-in shelves are beneficial because they eliminate the need for homeowners to depend on furniture to store their belongings, which takes up valuable space. Open shelf, on the other hand, is a step up from built-ins.
Be creative
You can use a chair as a bedside table and attach wall lamps to save area when the room is tight, and you don't want to buy new, bulky furniture.
Multi-Purpose Rooms
Designers and architects can indeed make the most of tiny spaces by integrating a multipurpose room. A loft could be used as a bedroom, a study, or a sitting area, for example. They can do the same thing with a spare room. Even in the tiniest of homes, incorporating an extra room into a floor design is incredibly appealing to smaller families or couples searching for a little extra space. This design option is adaptable, allowing a wide range of homeowners to envision themselves in the room when the house goes on the market.
Say Goodbye to Darkness! Welcome Bright Light
Lighter colors are very beneficial in tiny spaces. Darker colors tend to make your room appear smaller than it is. So, if you want to brighten up your home like these apartments for rent in Augusta, GA, as quickly as possible, choose lighter-colored decor — walls, drapes, furniture, and so on. Crisp white walls draw attention to the space and make the room appear larger.
Reflective Materials Should Be Used
Use white lacquered walls and shiny tiles in your room. The reflective high-shine materials will have the same maximizing effect as a mirror, bouncing light and creating a more open environment.
Concept of Open Floor Plans
Walls are superfluous with an open design, as living quarters ebb and flow together. Living areas, dining rooms, and kitchens are frequently combined without the need for walls. This arrangement gives the room a lighter, more livable sense.
Mirrors Installed at Strategic Locations
Did you even know that strategically positioning mirrors throughout your home may make your small space appear much larger? The refractive nature of light in mirrors is at the root of this phenomenon. Simply open those wide windows to allow natural light into your home, and use glass décor and mirror furnishings to bounce that light, making the area appear larger.
Install Several Windows
Integrating windows — preferably lots of them — is yet another essential to make the most of a compact home plan. Natural light will flood the area, making it feel a little like a cubical box and more like home.
Make Extra Efforts to Choose Color Scheme
In a small home, the appropriate color scheme can have an aesthetic influence and also create the appearance of space. To make an effect, most modernist interior designers use light tones like blue, green, or yellow. White in all of its natural tones, according to color psychology, can provide the appearance of much bigger living space. On white surfaces, light's refractive property works best. As a result, lighter colors such as white, beige, as well as other pastels can help to open up the area and make it feel more welcoming. A white color scheme, on the other hand, is like a blank canvas on which you may display all of your other design concepts.
Just keep in mind that a room with far too much white surface can feel chilly and uncomfortable. So, to put the small house conceptual design in a tidy little bow, choose some colorful and warm colors.
Conclusion
Whenever it comes to living in a small place, every detail counts. Every color, piece of furniture, and inch of available space must be used properly, from the wall paint to the style of racks hanging in the kitchen. And if a constructor or designer has a knack for the small, they'll be able to maximize space while still making it feel comfortable.
You May Like