7 Common Mistakes by Entrepreneurs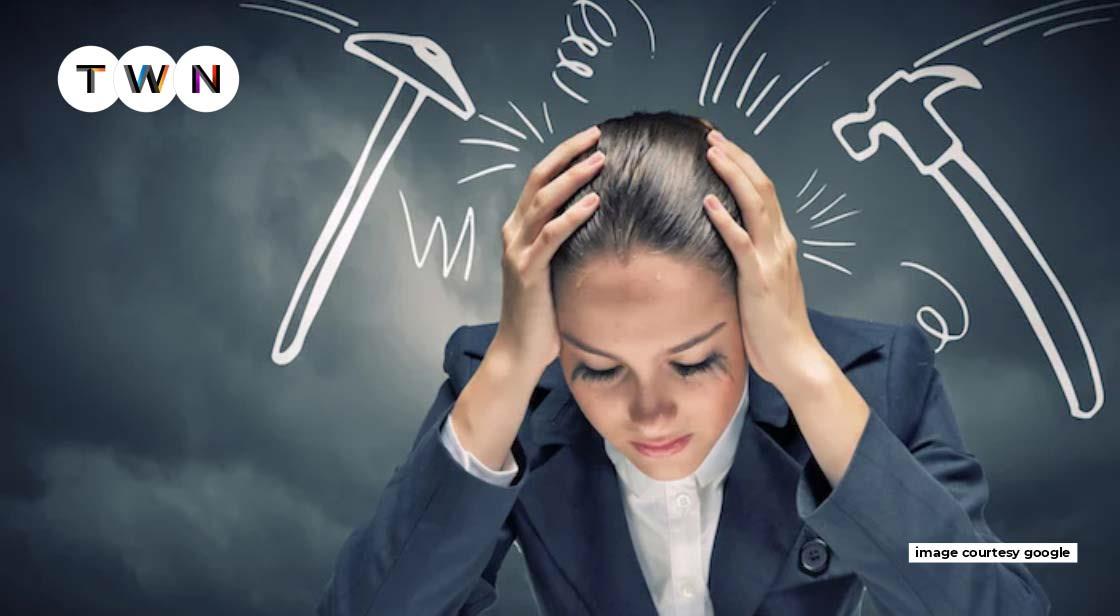 The influx of funds has become extremely intense, forcing organizations to trim down their employees. In such scenarios, it would be a smart move to start your own business rather than searching for cushy careers which you may never find. However, in the process of starting a business, a beginner entrepreneur is likely to make both minor and major mistakes, and he or she may also face inconceivable losses due to a variety of inevitable factors such as insufficient assets, inept administration, or a lack of sufficient capital. In this article, we will discuss some common mistakes that entrepreneurs make while starting out. #TWN
Continue Reading..
Being an entrepreneur is a journey that sees more failures than success, but a final success comes after all these failures. We all have been entrepreneurs at some point in our lives. Some pursued it while some chose jobs. Being an entrepreneur takes a lot of hard work that most people don't understand.
Here in this article, we will talk about some of the mistakes that young entrepreneurs make. Yes, entrepreneurs also commit deadly mistakes. Some are very common mistakes that entrepreneurs make, while some are quite peculiar.
So, without making you anxious, let's talk about some deadly mistakes of entrepreneurship that young and ambitious entrepreneurs make.
The influx of funds has become extremely intense, forcing organizations to trim down their employees. In such scenarios, it would be a smart move to start your own business rather than searching for cushy careers which you may never find. However, in the process of starting a business, a beginner entrepreneur is likely to make both minor and major mistakes, and he or she may also face inconceivable losses due to a variety of inevitable factors such as insufficient assets, inept administration, or a lack of sufficient capital.
Unfortunately, this occurs frequently in new businesses, primarily among entrepreneurs who believe they know all of it and could do anything on their own without any help. Their thoughts and opinions may be phenomenal, and they may be pushing incredibly hard, but simply failing to grasp the specific strategies required to succeed in business can cause their business to fail. As a result, if you don't want to be among weaklings, you should try to avoid the following deadly mistakes made by others:
Inappropriate Business Entity – Don't be a Part of It!
Many entrepreneurs want to start a business, but they mostly fail due to the sole proprietorship business, which they believe is extremely financially savvy. In any case, the risk with this sort of business is that you could instantly lose all of the riches you've ever declared to own due to a simple blunder. To avoid this happening to you, choose the appropriate business type, such as:
Consider forming a partnership.

Select a limited liability company.

Select a company.
Never Accept the Business Projects that You Can't Manage
When you start a business and begin receiving endeavors, you must refrain from taking on more than you can manage because if you overwhelm yourself, you may not be able to complete all of them on time, resulting in the loss of potential customers. As a result, you should try to accept works that you can easily manage and profit from when they are finished.
Never Think that You have no Direct Competitors
The excitement surrounding a new business or product can often lead new entrepreneurs to presume that they have no direct competitors or that their commodity is so far ahead of the competition that they are in a top division of their own.
In reality, having no direct competitors is pretty uncommon. Unless you've devised an entirely new product, someone will already have a share of the market in your niche. Do your homework to learn about these industries and how you can make a distinction in your company.
Never Engage Yourself in Various Businesses
Most new entrepreneurs are eager to start a new business, and they intend to run multiple kinds of businesses at the very same time. These entrepreneurs are not able to focus on any of their enterprises and are eager to see one of them prosper. Possession of more than a couple of failed enterprises is not where your economic success lies; rather, ownership of one profitable and successful business is your awesome accomplishment.
Partnering with the Wrong Investors – Don't Partner!
Before launching a business, entrepreneurs should realize that their investors are more than just wealthy supporters. The first set of shareholders in a company will make or break it. These individuals have faith in the business's potential despite not having seen a prototype. After receiving seed funding, businesses will interact with shareholders who will evaluate the company's growth and sustainability.
No Proper Marketing Strategy and Business Plan
The absence of a workable business procedure is also the most common mistake made by today's young business visionaries. These entrepreneurs open a business without creating a strong marketing strategy or business model. This is unquestionably the wrong way to approach a new business. Having a persuasive marketable strategic plan and an effective business plan can help you improve your business by providing you with an organized and structured path to success. A business plan and a marketing strategy can help you with:
Understanding and accepting the revenue source and how it will be spent

You will also be able to save money because you will know where your money should go based on your strategy.
Not Having Client-first Mentality
It is critical to have a customer-first mindset when developing your commodity and defining your business strategy. However, many new entrepreneurs are so focused on making money (understandably so) that they overlook the key to ensuring a sustainable business: a contented, loyal customer base who will buy in the long run.
Being a fresh entrepreneur is difficult, and mistakes are an unavoidable component of the method. But that doesn't mean you have to copy everyone else's!
Conclusion
These mistakes will make you reconsider your dream of becoming an entrepreneur. But that is the way it is! These mistakes can be avoided, and you can get better at entrepreneurship. These mistakes that entrepreneurs make should be avoided, and you will see the changes in your entrepreneurial journey.
Mistakes made by entrepreneurs are the reason why new ones can avoid them and get better in the business world!
With that being said, happy entrepreneurial journey!
You May Like