Best Self Improvement Apps for Entrepreneurs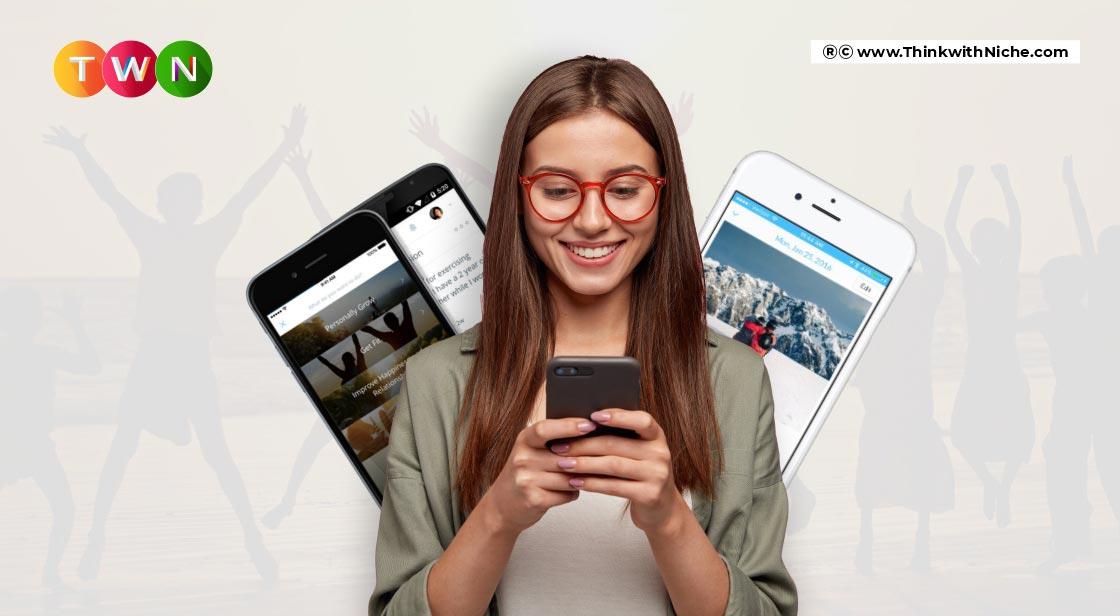 With life being so hectic, we all appreciate anything that can make our lives easier in any way. Tap into the self-improvement apps that will completely transform your life! Yes, that is a bold statement, but some apps can truly change your life if used properly. Here are a few that I believe are worth considering if you're looking for a self-improvement app that can change your life for the better. #TWN
Continue Reading..
Successful business people, such as entrepreneurs, have typically invested significantly in positive personal development to achieve the state of mind that keeps them focused and motivated. This attitude comes more naturally to some people than others, but it is also a skill that can be learned and mastered with regular practice.
Many great entrepreneurs used self-help philosophy to achieve their goals, and many others continue to do so even after they have achieved success. So, if you believe you could benefit from assistance in this area, you are not alone.
Self-improvement requires consistent effort, and one of the best ways to ensure you don't lose motivation is to use a self-improvement app that keeps you on track.
10 Self Improvement Apps to Help You Succeed in Business
If you want to succeed and grow in your business, you must select the right app for you. These are my top picks for mobile and software apps to help you be smarter and happier on your entrepreneurial journey:
Happier
How content are you? Is there anything you can do to lift your spirits? Happiness is viewed as a skill that can be honed with practice in the Happier app. Its goal is to help you not only enjoy everyday moments but also deal with difficult times with resilience, which is a very useful skill for business owners! Use self-care apps like Happier to cultivate a more positive outlook, practice mindfulness, and gratitude, and connect with others who share the same goal.
Happier is a free app available on iTunes and Google Play.
Coach.me
Sometimes hiring a coach is the best way to improve. If you want to improve your personal development, advance your career, get in shape, or learn a new skill, the Coach.me app could be the ideal tool for you. With the habit tracking feature, community support, and personalized coaching, you can use it to form a new habit.
The app's habit tracker is free, but personalized coaching starts at $25 per week. Download it for iOS or Android. You'll have your own personal coach who is as close as your mobile device.
Day One
Numerous activities can assist you in your entrepreneurial endeavors. Keeping track of your progress is one of them. The Day One app is a journaling tool that allows you to keep a daily diary, gratitude journal, and workout log all in one convenient location using powerful markdown text formatting. You can also save image and sound files, as well as inspirational quotes, to use whenever you need a boost.
Day One is available on Android, but it is heavily promoted on iOS, where it can be used on iPhones, iPads, and Apple Watches.
Remente
The most difficult challenge for most entrepreneurs is determining their direction — and sticking to it. The powerful Remente app's purpose is to help you understand exactly what you should be focusing on in life. The app allows you to set goals and provides lessons on how to feel good, overcome bad habits, be productive, and stay motivated. Use it to keep track of your mood and gain a better understanding of yourself and your emotions.
There is also a Remente Business app that aims to improve company performance, engagement, and results while providing employees with tools and insights to influence their productivity and well-being. Available for iOS, Android, and a variety of browsers.
Youper
What do you do when the stresses of running a business become too much for you? Even in the best of circumstances, a business can be stressful. So, if anxiety and depression are impeding your success, the Youper self-care app may be just what you need. It functions as an AI therapist in your pocket, evaluating your mood every day with relevant questions and then prescribing the best course of action to overcome your negative state of mind.
So, how much will all of this set you back? There is no cost at all. The Youper self-care app, which is available for free on both iOS and Android, can help you relax and protect your emotional health.
Make me Better
You may have heard that being an entrepreneur necessitates a certain personality. Make Me Better is a personality development app that provides a constant stream of articles, self-help tips, productivity ideas, motivational quotes, and life hacks to help you improve and enhance your personality. The articles are brief and concise, making them simple to remember and apply in your daily life.
One area where significant progress could be made is in communications. Your ability to communicate your ideas to others and the relationships you build with them determine so much in business. For ambitious entrepreneurs, the Make Me Better personality development app can be extremely beneficial. It's also available on both iOS and Android.
ThinkUp
Keeping your spirits high is essential when running a business. However, there are times when you require assistance. ThinkUp, positive reinforcement and affirmation app, can help you feel good and motivate yourself. It sends you personalized affirmations and inspirations every day and allows you to create your own self-improvement program using the app's tools and data.
And don't be concerned about the price. It won't be an issue. Although the app is free, some features are only available as in-app purchases. Install the ThinkUp app on your iOS or Android device. And start today by lifting your spirits.
Smarter Time
Is the work of running your own business becoming too much for you to handle on your own? You might not be able to afford a human assistant. But, thanks to advancements in technology, this may no longer be an issue. The Smarter Time app acts as your personal assistant, measuring, analyzing, and improving your time management and habits with artificial intelligence. It is intended to learn your habits automatically based on your location data and sensors, as well as your input. The powerful analytics provide you with a detailed breakdown of your time usage, which is divided into customizable categories.
Obtaining a personal assistant has never been more affordable. The Smarter Time app is free on Android, but certain features can only be unlocked through in-app purchases.
7 Minute Workout
Being fit and healthy is one of the best ways to feel good about yourself and improve your life experience. However, finding the time to exercise regularly can be difficult when running a business. That is no longer an issue. The 7 Minute Workout app, which has over a thousand exercise variations, aims to solve this problem by scheduling just seven minutes of beneficial exercise per day.
The app also includes a Smart Workout feature that assesses your fitness and motivation levels to keep you performing at your peak. This app is available for both iOS and Android.
My Affirmations
The My Affirmations app assists you in changing your perspective on life by providing you with constant reminders of the values you want to instill in your mind. It can really help entrepreneurs stay focused on their goals and continue to advance in their careers by reminding them of what they truly want out of life.
You can make various types of affirmations from various categories appear as notifications at the time you specify. On Android, you can download it for free, though there are advertisements and in-app purchases.
Frequently Asked Questions
People frequently ask how an app, software, or tool can help them focus. We've compiled a list of the most frequently asked questions.
What is self-improvement?
It is the improvement of one's knowledge, status, or character through one's own efforts.
Why is Self-Improvement Important?
Self-improvement is important because it allows you to build on your strengths and minimize your weaknesses. Meditation and learning, in general, can help you here. However, technology can help you with your other mental efforts. Apps play a role by assisting you in developing life skills and increasing your self-awareness.
Do Self Improvement Apps Cost a Lot?
Most personal development apps have a free basic version, though more advanced features are often hidden behind a paywall. In-app purchases are usually not prohibitively expensive. You can also read customer reviews on the Apple or Google Play stores to see how much previous users value the purchases. But keep in mind that the most important thing is to find an app that suits your needs.
Self-improvement Ideas
Keep a to-do list.

Stay organized.

Do your most important task first every day.

Practice mindfulness.

Practice gratitude.

Pursue a hobby that you love – just for fun.

Have a motivational vision board.

Start a morning routine to do every day.
Daily Self-improvement Tips
Set goals for yourself.

Surround yourself with people who want to see you do well.

Evaluate what isn't working and eliminate those habits.

Learn a new activity or skill.

Eat healthily and hydrate daily.

Have compassion for yourself and others.

Clean your space regularly.
Conclusion
Great entrepreneurs frequently attribute their business success to their perseverance and laser-like focus on their objectives. These are excellent habits to cultivate in the business world, and these apps can assist you in making significant progress on your self-development journey.
If you liked reading this article, I have another one for you. Click on the link below to explore!
You May Like