How To Choose The Best Business Idea Suitable For You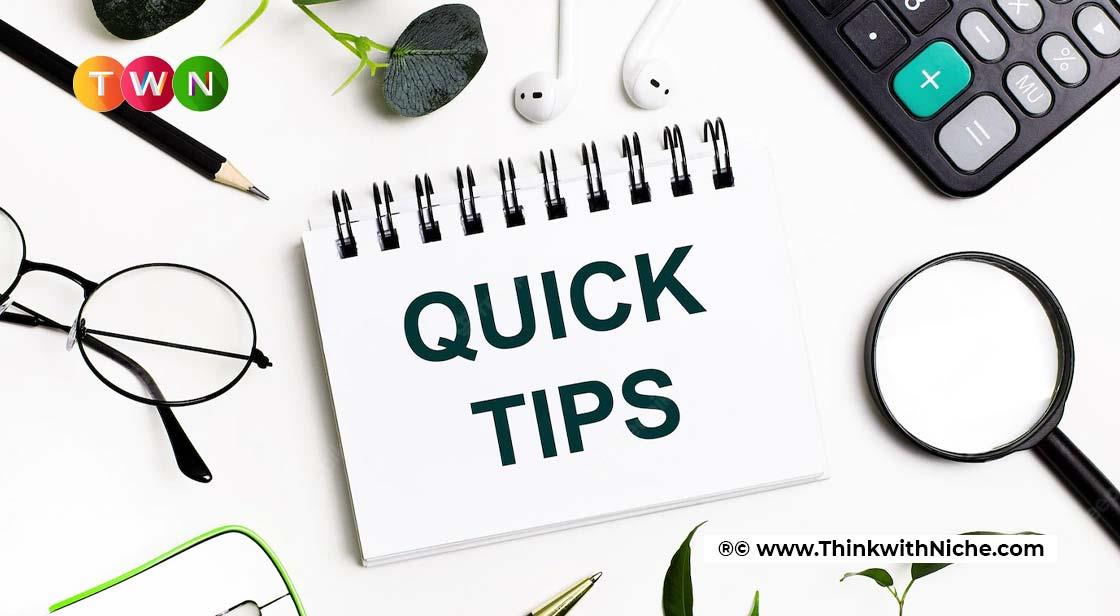 Imagination, forethought, and soul-searching are required for a good company idea. It's quite reasonable. You don't want to put in a lot of time and effort into launching a company only to find out later that the concept is flawed. If you're going to commit years of your life to your business, you want your time and effort to pay off. Everything that follows is based on the foundation of a solid business idea. Keep these points in mind as you learn how to come up with a great business idea.#ThinkWithNiche
Continue Reading..
Don't Be Afraid Of Mistakes
Starting a business takes time and effort, and finding a business idea that is both feasible and viable necessitates extensive self-reflection. Better yet, how can you be confident that if you have a fantastic idea, it will turn into a profitable business? These early planning steps are crucial. Don't hold back on your thoughts, and put them to the test with the following questions. We've got you covered, whether you're a new freelancer or the next Elon Musk. Some errors are undeniably reversible, while others aren't. The best aspect about being at the peak of a company's development is that you can avoid making huge mistakes before putting in all that effort.
Get Ideas From Already Successful Businesses
It's tough to know where you're going if you don't know where the great entrepreneurs were before you went. Read about successful business titans and their origin stories. Learn everything you can before beginning on your own path. Go to the app store and look around if you know you want to make an app but aren't sure what you want to create. Look for subjects that you're interested in. Is there anything you think could be included or how applications in that area might be improved? Reading other genuine problems can give you significant insight into issues that you might be able to solve. On online review sites, the same thing can be found.
Start With The Skills You Have
If you don't mind learning quickly, stick with what you already know. You don't have to be an expert right immediately, but using your existing talents and experience can help you succeed. Consider whether you're enthusiastic about operating this business. Without this desire, it may be difficult to persevere in the face of adversity. If you need to combine work and family life, avoid jobs that need you to work more than 60 hours each week. If you despise being cooped up in an office, look for businesses that can be run from the comfort of your own home.
Answer The Necessary Questions
Before you jump in, make sure you've done your homework. Is there enough demand for the product or service you're offering in your market? Are you able to cover the cost of starting a business? How will you distinguish yourself from the crowd? Whatever business concept you choose, creating a business plan that defines your goals and how you expect to reach them is a good idea. A business plan forces you to evaluate the viability of your business concept, which increases your chances of success.
Research The Marketplace To Know Where To Stand Out
While it's important to start a business based on your personal interests and experiences, it's equally important to make sure that this enterprise is financially sustainable. Without shedding any blood, investigate the right market. Is there a growing market for the business you want to establish, or possibly a general desire? Is there a demand in America or the rest of the globe for someone to do this? Make sure your product or service not only targets this opportunity but does it in the most effective way possible.
Conclusion
If you come up with a truly groundbreaking concept, the upside for your company might be immense, but success comes with a significant rise in risk. There are fewer uncertainties and dangers when it comes to replicating a firm concept that is currently on the market and just requires a little tweaking for differentiation.
You May Like