5 Tips for Creating a More Inclusive Workplace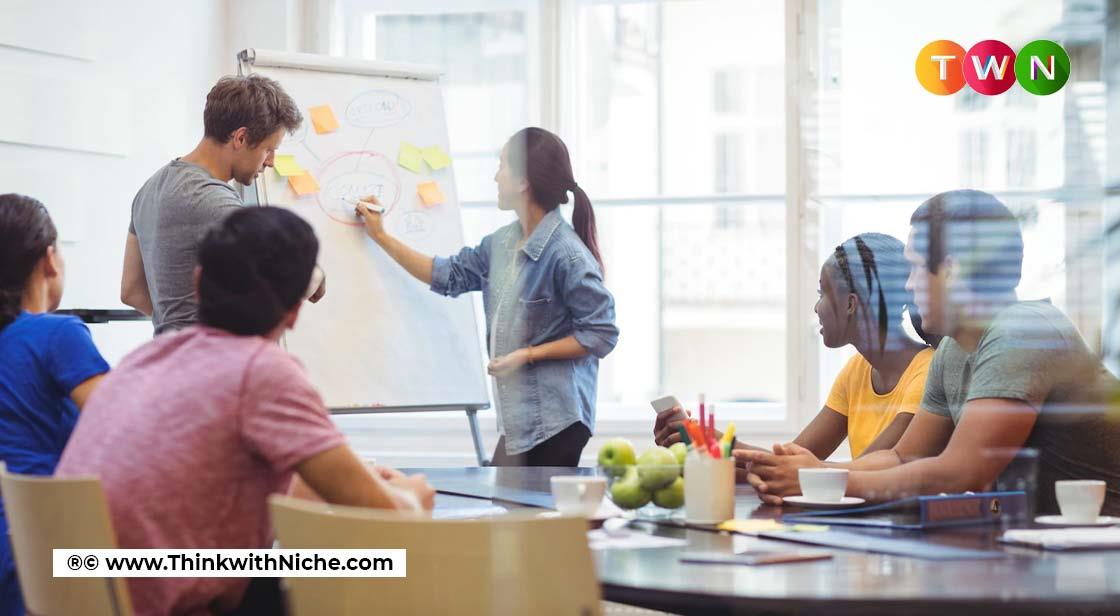 Creating an inclusive workplace has become a necessity of the times we live in. A diverse and inclusive workplace not only keeps your employees happy but also help your business make more profit. Learn 5 tips on how to create a more inclusive workplace. #ThinkWithNiche.
Continue Reading..
Inclusivity isn't just about having people from different socioeconomic backgrounds. You can have a diverse workforce and yet there could be a lot of toxicity going on around in your workplace. Inclusivity is about making people feel comfortable, welcome, and at home. Look at it as the next step after diversity.
As we are moving towards creating a more inclusive society and accepting people for what they are, inclusivity at the workplace has become a huge topic. Almost all brands and big corporations are enforcing it and rightfully so. Diversity is a great starting point but inclusivity is quite different from it and requires all the more labor.
Diversity is all about the differences between people, be it their race, caste, color, body type, sexuality, etc. whereas inclusivity is all about embracing all the differences. Hence diversifying your workplace is one thing and enforcing inclusion is another.
Let's look at 5 ways through which you can enforce a more inclusive workplace.
1. Connect With Your Employees
If you want your workplace to be inclusive, you'll have to lead by example. For this, you'll have to work on building a stronger relationship with your employees. You will have to let your employees know they can come to you to talk about anything. Your employees should feel comfortable and at home with you. That's the only way to make others follow in your footsteps. Hence, you'll have to make an active effort to connect with your employees. Talk to them! That's the only way.
2. Be Open-Minded
Firstly, let's address that we all have biases and stereotypes about certain communities. That's how society has conditioned us. But your thoughts don't define you; your actions do. Hence, you'll have to first identify your biases and then work towards making yourself more open-minded. Only then will you be able to make your workplace more inclusive.
3. Celebrate Your Employees' Differences
By now you have become an open-minded person and have let everyone know that you prioritize inclusivity. But that's not enough! The next step is to commemorating your employees' differences. Nothing beats being celebrated in front of your peers. It'll boost the morale of your employees. There are many ways through which you can do this, but the most obvious one is to invite each employee to celebrate their traditions and festivals with their colleagues. This way people will get to know each other and about each other's traditions.
4. Business Meetings
All the above tips are great but now's the time to rethink the way you conduct meetings. Inclusivity is also about making people feel they can talk and put forth their opinion during meetings. Each of your employees should feel they can speak up their mind. This would allow them to feel included in all the decisions management will take.
5. Make Sure Everyone's in Your Office Is Safe
Often enforcing inclusion means that people will have to talk openly about their identity. This can sometimes put some people at risk if they come from extremely marginalized communities such as LGBTQ+, Muslims, Bahujan's, etc. Hence, it's important to bring in strict rules and regulations against any form of bullying and discrimination. You'll also have to take certain measures to ensure everyone's safety. For e.g. If there's a Transgender in your office, you'll have to allow them a separate toilet and conduct workshops to educate other employees about the Trans community.
You May Like