11 Ideas for Small Business in Odisha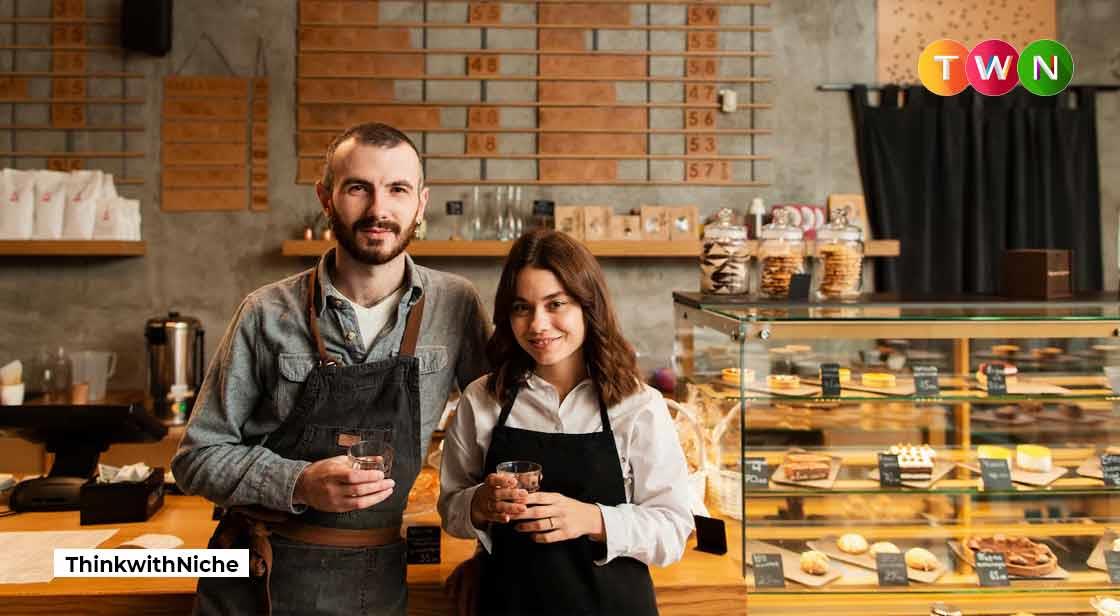 Business is a very tough and hectic thing to start. Choosing the correct business requires a lot of ideas about that particular area. Odisha is an excellent place to start if you wish to start a small business. Odisha is gradually moving towards the business sector, and you can find a suitable place for yourself there. Odisha has a strong social, physical, and industrial infrastructure. To further encourage overall growth, the state government has launched a number of infrastructure projects. The infrastructure of the state consists of well-connected train and road connections, as well as airports, ports, power, and telecom. However, if you don't know how to start a business here are 11 Ideas For Starting Small Businesses In Odisha. #ThinkWithNiche
Continue Reading..
Odisha is a peaceful state with stunning beauty, historic sites, intriguing crafts, well-developed wildlife sanctuaries, breathtaking scenery, clean beaches, etc. The ideal location and potential earnings of this investment make it a wise choice if you're thinking about making one.
The state has a 485 km long coastline in the Bay of Bengal and is situated on India's east coast. Geographically and culturally, Odisha serves as a gateway to the ASEAN region. You can put all of your trust in the government of Odisha, whose GSDP is anticipated to be 5,86,000 Cr rupees (at current exchange rates) in 2021–2022.
The electricity sector reform and restructuring measures have been started for the first time in an Indian state. Odisha had an installed capacity for power generation of 8,566.59 megawatts (MW) as of March 2020, with 3,828.22 MW coming from state utilities, 2,771.39 MW from the private sector, and 1,996.68 MW from central utilities.
The Department for Promotion of Industry and Internal Trade's data shows that between April 2000 and March 2020, the state garnered FDI inflows of US$ 605 million (DPIIT).
You can consider investing in the various important subsectors: municipal, tourist, business, hotels and restaurants, social and personal services, financial and insurance services, transportation, storage, and communications.
Small Business Ideas In Odisha
1. Food Delivery Business
One of the most lucrative business opportunities in the state is the booming food industry. The demands of tourists who come to the state, stay, and eat can be met by hotels and restaurants.
Except for Bhubaneswar, online food delivery systems in all parts of Odisha are low. Although people need it, you can start your own business on a small scale by providing food. You need to contact hotels and restaurants and upgrade your online ordering service. It is one of the complete business ideas in Odisha if you protect the right place in the market.
For a hotel or restaurant, you should pick a popular location, such as Chilika Lake, Bhubaneswar, Kathak, Konark, Puri, or another popular spot.
2. The Craft Business
People all over the world know Odisha for its handicrafts. Provincial crafts, terracotta, and pottery are Odisha's most famous handicrafts. Crafts are an excellent source of income, and start a business by selling them on social media or entering world markets by contacting exporters in India. It is one of the best investment destinations in Odisha. Due to their huge demand on the international market, you can start selling them online and make significant earnings.
All you have to do is work with a reliable online business resource, deliver top-notch service, and you'll quickly get popularity on the global market, earning large returns from a sizable demand for your product.
3. Online Coaching Business
It is one of the most lucrative businesses in Odisha. If you wish to start a private business, online training classes give you the flexibility to work from home. The initial costs involved are small and very profitable. Your business may be fruitful for home students who can afford to pay for tuition in urban areas.
4. Start an eCommerce Business
Odisha is located on the coast, and often fewer facilities, concerning good business hubs, are found in difficult areas. Starting this business will allow you to open a channel to buy and sell items in two or more different statistical areas. You can make a big profit if you push yourself to the right place in the competitive market.
5. Livestock
The animal shelter is one of the best new business ideas in Odisha if you love pets. The industry is growing rapidly, with each in five households owning a pet. You can make a lot of money from this business as people are willing to invest in their livestock.
6. Tea Store
Tea is still one of the most popular beverages in India. If you are making excellent tea, opening a tea shop is one of the best ideas for a small business in Odisha. Providing good service will attract more people to your area.
7. Tourism Related Businesses
Tourism has great potential and contributes especially to the economy of Odisha. If you like to explore places or contacts, starting any tourism-related business, tour guide, lodge or photographer can be very lucrative and one of the best business ideas with a small investment in Odisha.
8. Solar Energy Business
Odisha can provide electricity at a lower price. Odisha is one of the hottest provinces with a tropical climate all year round, so the solar power business can be easy and profitable to start. It has become a thriving business in Punjab.
9. Start a Franchise Business
Having a franchise is one of the most lucrative businesses in Odisha. This business is easy to set up as franchisors help you build a business plan that improves productivity and revenue.
10. Taxi Business
The taxi business has been booming over the past five years due to declining customer service. You can easily make a big profit with this business by choosing the right type of car and the number of cars you want to start with. It is one of the best small business ideas in Odisha.
11. Cashew Nut Processing Business
Cashew nuts have many health benefits and are purchased in bulk. Proper processing of cashew nuts is important as the use of raw nuts is incorrect. It is to make a high profit, and one of the best small business ideas in Odisha, understand the market opportunity of your business and protect the right place.
Conclusion
These were some of the top businesses that had to start in Odisha to get started. You can choose any of these according to your interests. Starting a business requires a lot of patience as it can take time to choose a business pace in the early stages.
You May Like