Why Science Is The Future Of Advertising For This Entrepreneur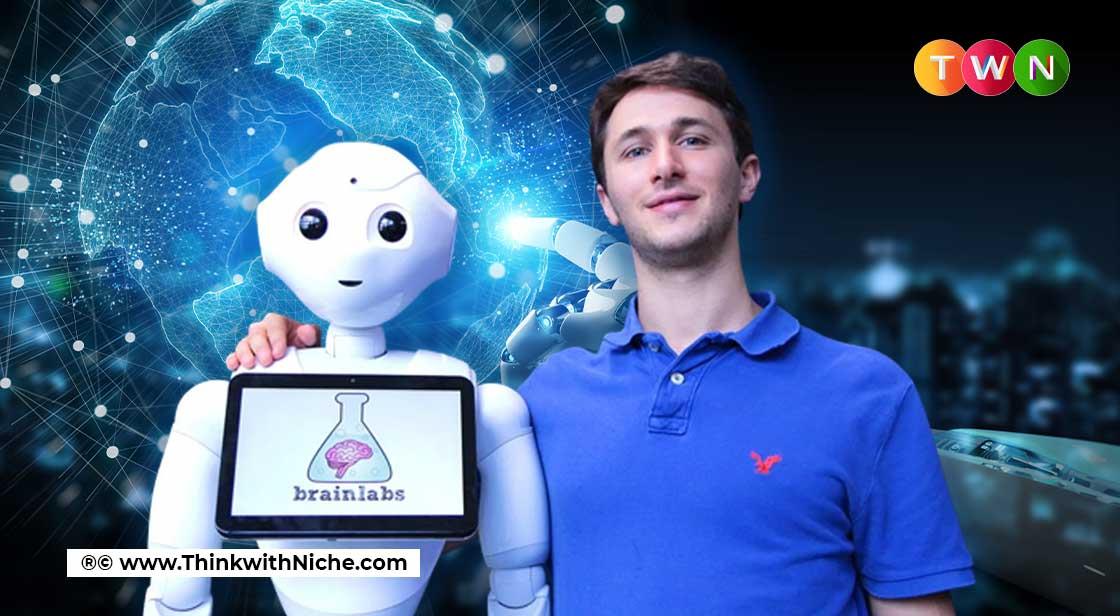 Daniel Gilbert established Brainlabs a decade ago after leaving a lucrative job at Google where he worked with several high-profile advertising customers. Given that just 5% of advertising was done digitally in 2011, it was a big risk. That figure is anticipated to rise to 58 percent by the end of the year, therefore it was a wise move! Boots, Which?, and American Express are just a handful of the company's clients. #ThinkWithNiche
Continue Reading..
Gilbert, an Oxford University linguistics student, had no intention of pursuing a career in advertising, but he was employed by Google after applying for 50 graduate programmes without success. "The firm was extremely enterprising at the time," he recalls. I began my career in Dublin, where I worked on a variety of big advertising clients.
Google gained billions when he discovered a method to increase the ROI for one of his clients by more than 20%. At this time, his entrepreneurial aspirations were sparked, and he created Brainlabs.
He didn't have any money, only a laptop and a credit card. As his first customer, he received £250 from a family member. Because Gilbert believed that science would be the future of advertising, he enlisted the help of mathematicians and physicists among his fellow Oxford graduates.
"Brainlabs is far from being exclusively Oxford grads today," he says, "but it was a wonderful place to start." 'Our opinion is that teaching a mathematician about advertising is considerably easier than teaching a person in advertising sophisticated mathematics,' she adds. While the business still attracts people with creative talents, Gilbert believes it's a different kind of creativity than in the 'Mad Men' era.
"It's creativity guided by science." "It's more of a hive mind and collective creation than a singular creative concept," he says. A 30-second TV commercial used to represent the pinnacle of old-school creative vision. There are numerous ways to reach out to potential customers nowadays, and we can receive an immediate reaction."
Because they were a tiny company, Gilbert's strategy was to always be one step ahead of everyone else. Winning the title of consumer champion was a watershed moment, when their scientific and creative approach paid off which?
It was a first for them to see their data displayed in such a unique way, Gilbert says. "It was clear that they were impressed since we won the pitch against 20 other major agencies," he added. Six years later, we still have them as a client.
Despite the fact that sponsored search, social media platforms, and search engine optimization (SEO) dominate advertising today, he feels that the key to building a successful media business is providing good work for customers and assisting them in winning, regardless of industry.
Our clients get to know their consumers in a more personal way than a 30-second TV commercial or billboard campaign could. If they are satisfied with the results, we anticipate that they will return to us in the future."
The strategy worked. In the first five years of the digital marketing agency's existence, more than 80 workers and a revenue of more than £5 million were accomplished! The business began to acquire corporate clients after expanding into larger premises. A year later, when they opened their first international office, they took over the famed Bed Bath & Beyond account from more established businesses in Austin, Texas. Brainlabs was named the finest large PPC agency in the United States as well as the top PPC agency in the United Kingdom over the course of a few years.
Gilbert recognised that, while they were confident in their talents, they required a capital injection to develop the firm. Livingbridge, a private equity fund, invested £50 million in them in 2018. This enabled them to make three significant acquisitions: the SEO firm Distilled, the Manchester-based conversion rate optimization firm User Conversion, and the US-based Hanapin Marketing, which aided their development in the US market."
Following a recent growth into Asia Pacific, the company now employs 500 people worldwide. In the prior year, income increased by 50%.
"Livingbridge helped develop our senior team and put in place the components that would take us to the next level," Gilbert says. It would not have been able to arrive so quickly without them.
In the future, he intends to continue hiring the finest people, improve the maturity of their data offerings, and accelerate global development. "This is how we will reach our objective of being the number one media agency in the world," he says.
You May Like