Travels And Tourism - Know More About It!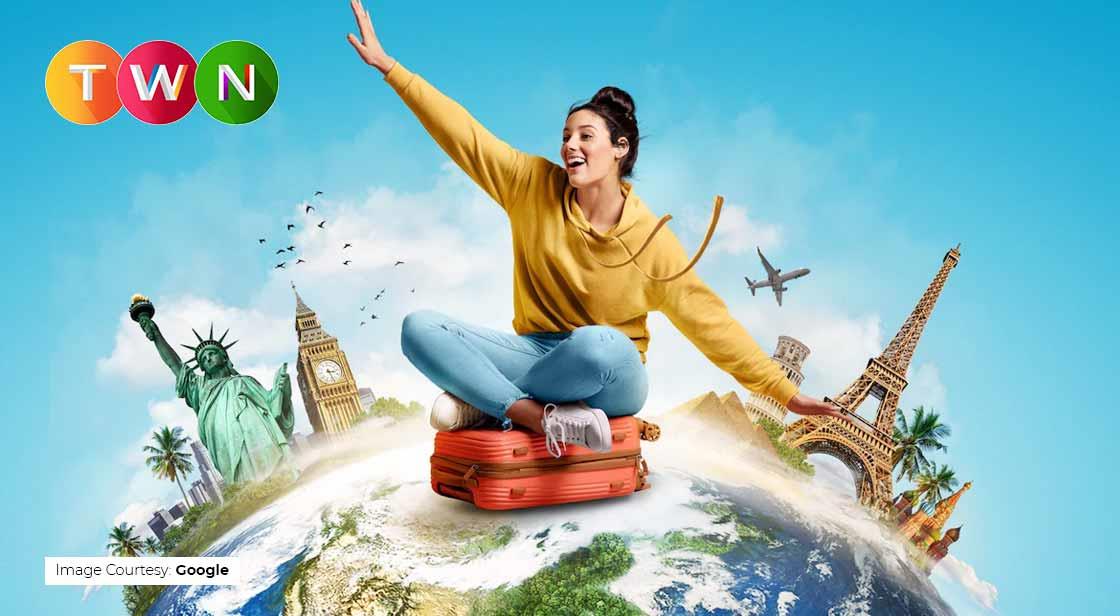 It would not be wrong to say that everyone loves travelling. Whether it's just going to a new city or to a new country, people are always excited about it. Most people prefer a travel agency before they plan a trip. So, this is a great opportunity to start a travelling business #ThinkWithNiche.
Continue Reading..
According to Douglas Foster, "Tourism is an activity involving a complex mixture of material and psychological elements. The material ones are accommodation, transportation, attractions, and entertainment available. The psychological factors include a wide spectrum of attitudes and expectations''.
Tourism has evolved from an elite pursuit to a fun activity for everyone. With the urge to discover the unknown, to explore new and strange places, to seek changes in the environment, and to undergo new experiences if you want to do any of this you can travel to a new place. Tourism is a topic that increasingly extracts or draws out researchers' interest. It is generally regarded as the act of traveling to different places and venturing out to new spheres or discoveries of nature. Many love traveling and want to hustle and bustle with the love and complete admiration towards nature. If you're a travel professional who wants to start your own firm, invest in tourism, and earn your own path, there are a few things to consider. Always learn more about the industry in which you wish to launch your business. When you go on a trip or go to a place, you must always know what it is about and what it does.
The hectic routine of day-to-day life has pressurized humans. People want to get away from their frantic life and want to spend some time with family and have their own leisure time. That's when they opt to travel for a change of mind. Change is a constant and one of the most important phenomena in everyone's life. Without change, we would all have our minds going crazy. Isn't it?
If you want to experience something new, you need to think out of the box. Life is not always about hustling and running behind success, it's also about treating yourself for the constant work you do. Many countries see the need to have one or more visitor attractions in the area to widen their view and attract huge potential tourists.
The travel and tourism industry is not just views and exotic destinations but its plays an important role as an economic contributor as well. Tourism is one of the key factors in the economic growth of a country. This is the reason why there are different types of campaigns that take place to promote the tourist spots in the country. It has a huge impact on the industries that are directly or indirectly related to tourism. It not only provides employment to many people but is also a source to generate foreign exchange for a country. Tourists love to enjoy the authenticity of the place they are visiting so they also make sure to take souvenirs with them. This leads to an increase in the demand for the things available in the market. The value chain meets and spreads across industries and boosts more economic activities.
The tourism industry has continued to contribute to the GDP of the country by generating employment and raising the income levels of individuals. Through all these tourism has continuously been an inseparable part of a country's development. With time people have started taking one or two holiday trips in a year. It has made it one of the largest growing industries all across the world. Over the years, the tourism ministry has played an important role in the development of industry and taken control of the tourism developments. Tourism has also helped people to learn about different cultures across the world. If you about how? The answer would be, people travel to different countries and learn about different cultural aspects of each place. This broadens their knowledge.
Presently the COVID-19 pandemic has affected the economy of many countries whose economic growth depends on the tourism industry as it is their main income source. So many European countries have brought out new schemes to attract tourists. This is a great strategy for growing their business. The plane tickets are low in cost, and also accommodation has become cheaper and better. Good tourist destinations or attractions are also a major reason why people would go to these industries. Another reason being its more disposable income which means, they have enough money to spend as it is not that costly. People have become more aware of travel and tourism. Which makes them approach this option more. So, setting up your business in this sector is going to be extremely beneficial.
You May Like