Top 5 Marketing Books to help you survive & Succeed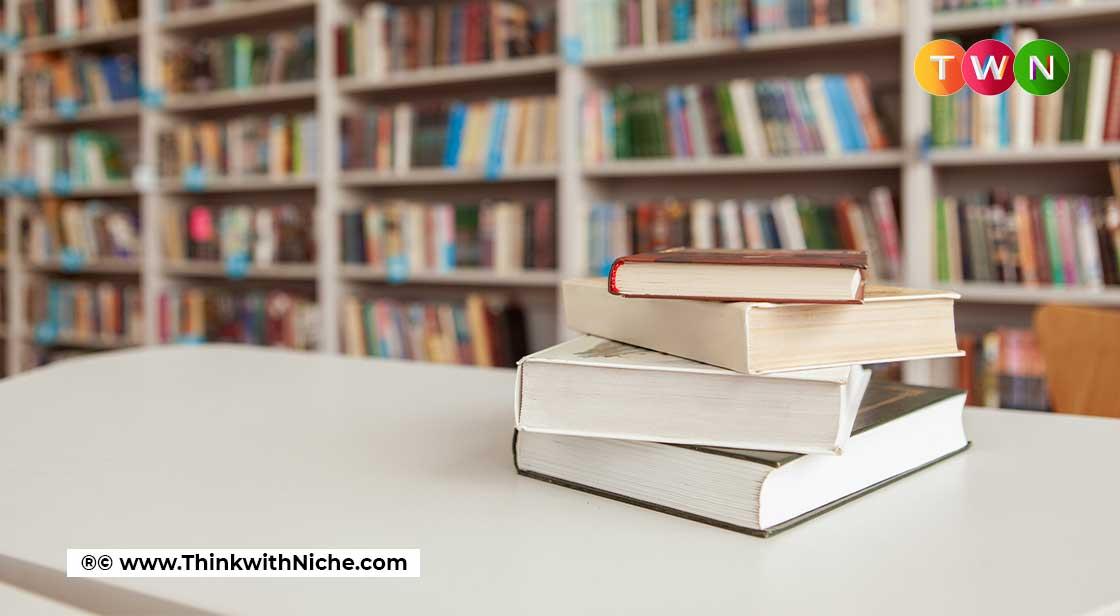 We've updated this collection and added more publications that every marketer should study from beginning to end if they want to advance in their career. We've included more marketing books below this first list that you should add to your reading list right soon. #ThinkWithNiche
Continue Reading..
8 Tips For People tired of their Busy Schedule
If you work in online marketing, you already know that no matter how many academic classes you did in college or how many hours you spent listening to your lecturers, you will only obtain a rudimentary understanding that will not take you to the cutting edge.
New approaches, theories, tactics, and tools emerge every day in the realm of online marketing, and the only way to stay ahead is to stay connected and ready to grab anything new and useful.
However, a Google search will not be enough, and despite the fact that hundreds of marketing books are created each year, the majority of them are destined to accumulate dust on shelves. This is why I put together this book list for you. My goal is to get you on the rails; the rest is up to you. It's important to remember that it's never too late to learn something new.
Social Media ROI by Olivier Blanchard
In this book, leading branding and marketing expert Olivier Blanchard tries to debunk the main concern on many business managers' minds: what exactly is the return on investment of social media, and, more significantly, why should my company be utilizing social media? Finally, how will the investment be justified?
The best practices for strategy, planning, execution, measurement, analysis, and optimization in Social Media are covered in this book. You'll also learn how to identify and realize your desired financial and non-financial business impacts.
The Anatomy of Buzz by Emanuel Rosen
In The Anatomy of Buzz, former marketing VP Emanuel Rosen identifies the products and services that benefit the most from buzz, a universe that includes everything from high-tech equipment to books, various consumer and entertainment products to legal and other support services, and provides specific strategies for creating and maintaining effective word-of-mouth advertisements. Rosen covers the ins and outs of garnering the attention of influential first users and "big-mouth" movers and shakers, based on interviews with more than 150 CEOs, marketing experts, and researchers who have effectively produced buzz for major companies.
He also goes over tried-and-true methods for boosting customer-to-customer sales, such as how organization may use customer hubs and networks on the Internet and elsewhere to spread the word to new markets.
Made to Stick By Chip Heath & Dan Heath
In this book, Chip and Dan Heath look at why some ideas succeed while others fail, as well as how to improve the odds of good ideas succeeding. They explain how to apply the "human scale principle," use the "Velcro Theory of Memory," and create "curiosity gaps" to make ideas stickier.
Made to Stick is a provocative, eye-opening, and often surprisingly funny book that teaches you the key principles of winning ideas and how to apply them to make your own messages stick. Simply put, Made to Stick is a book that will change the way you communicate your ideas.
Selling the invisible by Harry Beck with
Harry Beck's wisdom comes from twenty-five years of working with thousands of business professionals, and he shares it in this book with fascinating and often surprising examples ranging from Federal Express, Citicorp, and a developing Greek travel agency to a clever baby-sitter.
You'll learn how to erase your clients' anxiety about hiring you and how to make your unseen characteristics visible in this book full of excellent insights.
Permission Marketing by Seth Godwin
As everyone who has worked in the field for a long time knows, Seth Godwin is one of the most influential and brightest gurus in online marketing. Traditional advertising, whether it's a TV commercial that interrupts our favorite show or a telemarketing call that interrupts a family meal, is designed to divert our attention away from whatever we're doing. This is referred to as Interruption Marketing by Seth Godwin. Godwin offers consumers incentives to freely accept advertising rather than irritating potential customers by disrupting their most prized asset, time. By just contacting people who have demonstrated an interest in learning more about a product, you may save time and money.
Conclusion
These books will not only make you understand the insights of how marketing works but will also help you to evade knowledge of different experiences from people who have succeeded in establishing the dream of their times.
You May Like
Innovation and Communication

Innovation and Communication

Innovation and Communication

Innovation and Communication