Time To Coming Up With Online Learning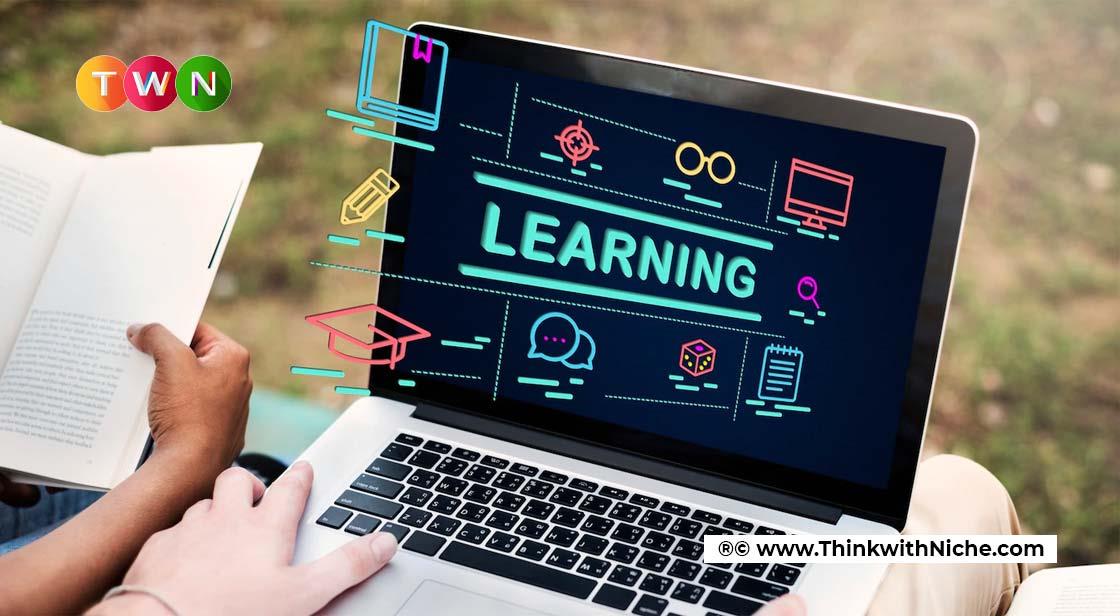 If you are tensed about your studies, then don't be. Online learning is the solution. You can grab a wide range of education, no matter wherever in the world you are. Teachers don't have to be confused about being jobless even in the pandemic. Online Education is a big savior for Teachers and Students. Let's see how exactly online learning is helpful for us, Just go through the article below.# ThinkWithNiche.
Continue Reading..
Statistics are saying, Online education market will earn $300 Billion by 2025. If looked carefully, somehow it is true. Nowadays, the growth and demand for e-learning are at a peak point. And coincidentally, this Covid Pandemic is like 'fuel in the fire'. Since this covid outbreak, online learning has grabbed the market. All the educational institutes are closed due to the lockdown. And with this, E-learning started to bloom.
Already there are so many online educational platforms, but there is an old saying- 'the more you get. The more you want. Here also the situation is same. Even with this huge number student still have a lack of platforms to study. They want more. The young generation wants to learn about these things more and more. The online platform is like a blessing to the students.
Why online learning is so advantageous? The answer is why not, one gets lots of facilities online. One of the big factors is 'time'. Online courses can be available 24*7, any time you need them. As the online learning industry is growing at a swift step, it knows the vital to stay upgraded with the latest developments.

The cost of online learning is another key. It is so much cost-effective. Online courses are not only affordable but also there are many 'free' courses. These are the reasons; everyone is running after online classes.
Schools and Colleges are not sitting daily. Regular online classes are taking place using various platforms. Teachers didn't lose their jobs during the pandemic, but oppositely, they are earning more. More students are accessing classes from far away. Distance is not a reason for not getting an education anymore.
Using the online platforms, the students can access multiple platforms to study. There are a lot of openings. Online Foreign language courses are now at a crowning point. There are also various Educational YouTube channels. Educational YouTube Channels have easy access to everyone and are available for free to everyone.

To make a gist, of the importance of online learning we can say,

● It saves time,
● It saves money,
● It is very much reliable in nature,
● E-learning is an example of prime maintenance,
Freedom of learning can easily get via online learning. No other learning process is as comfortable as e-learning.
It can be a question that always will is not possible to buy such high priced books. Online learning is so affordable, they why spending money on books, again go online. E-books are the solution here. No need to buy books, just go online click it, and download books online.
One of the most engaging facilities for online learning is, one can easily learn while having a job.
This is why the online learning market is growing at the highest speed. Students and teachers are running towards online learning to get simpler, productive, and modern learning. The growth of the online learning market is at a high pace. It is not only beneficial for students and teachers, but also an amazing start-up opportunity.
In today's world when everything is virtual, just without waiting jump to be updated and grab online education.
You May Like