The Rise of CleanTech: Why the Sector is Here To Stay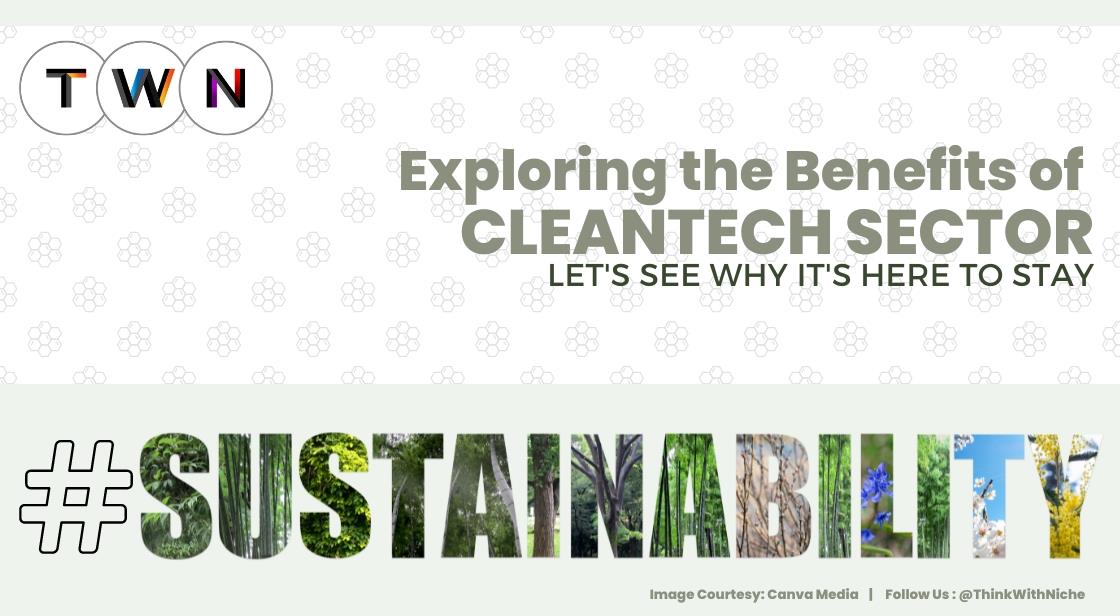 An Introduction:The CleanTech Sector is a rapidly growing industry that is revolutionising the way we view energy production and consumption. It encompasses a wide range of technologies, products, and services that focus on creating clean renewable energy sources and reducing environmental impact.
CleanTech is a multi-billion dollar industry that is quickly becoming a major player in the global economy.
With its focus on sustainability, innovation, and job creation, the CleanTech sector is quickly gaining traction and is here to stay for the long haul.
The benefits of the CleanTech sector are numerous, ranging from economic growth to environmental protection. Not only does this sector create new jobs and provide an avenue for technological innovation, it also works to reduce pollution and greenhouse gas emissions.
In addition, CleanTech also helps to reduce energy bills, making it a more affordable energy source. With its many benefits, the CleanTech sector is sure to be a major part of our future.
Continue Reading..
Exploring the Benefits of the CleanTech Sector and Why It's Here to Stay. When it comes to CleanTech, most people have a narrow view of it being limited to wind turbines, photovoltaics or electric vehicles. But the truth is far more expansive.
CleanTech is really about developing and deploying new technologies that can help minimize the effects of climate change in a variety of ways, such as how we generate and consume energy and other resources, as well as how we manage our water, land and air. By implementing cost-effective CleanTech solutions, we can make our habitats, towns, and societies more sustainable, effective, and smart, as well as give access to vital resources like energy, water, and healthcare.
The term "CleanTech" was first coined back in the early 90s as a way to identify sustainable solutions. Nowadays, this term is a part of our everyday vocabulary and the industry itself has grown exponentially. The government's policy incentives have been instrumental in the sector's growth, as they encourage the use of CleanTech and reduce greenhouse gas emissions.
It's looking more and more like CleanTech will be the wave of the future. Its importance is rising rapidly and it's essential that we develop sustainable practices across industries. India is making great strides in developing solutions that will help build a sustainable energy future, and that has created a buzz in the Indian startup and investment communities.
The CleanTech sector in India is expected to be the most rapidly expanding sector in the country. This sector includes six sub-areas, such as renewable energy, energy efficiency, green transportation, water and wastewater treatment, air quality control and solid waste management.
The CleanTech industry is becoming more and more competitive with traditional electricity generation, along with decreasing costs and an increasing interest from consumers and businesses.
In today's market and in the near future, India presents a highly lucrative commercial opportunity for the CleanTech sector. The nation is seeing a huge number of firms and foreign direct investments (FDI), both of which are acting as boosters for the CleanTech Industry.
It is predicted that the CleanTech industry will have a major influencer in the coming years:
1. By FY2050, CleanTech will be the primary source of power on a global scale.
2. Most of the electricity produced worldwide will come from renewable energy sources like wind and solar.
3. By FY2030, EVs or Electrical Vehicles will become the norm, with more than half of all newly manufactured cars being electric.
4. The CleanTech sector will be instrumental in diminishing greenhouse gas emissions and averting climate change disasters.
Taking a Look at the Wider View:
It's no secret that the CleanTech sector in India has been experiencing a rapid expansion in recent times. With the government of India aiming to make the nation carbon-neutral by 2050, the country has set ambitious goals.
If your startup is focused on making a positive contribution to the environment, check out the variety of growth opportunities that Startup India has to offer.
You May Like
Affordable and Clean Energy

Affordable and Clean Energy

Affordable and Clean Energy

Affordable and Clean Energy